Published 16th August 2021
Avark partner with Evaluate.Market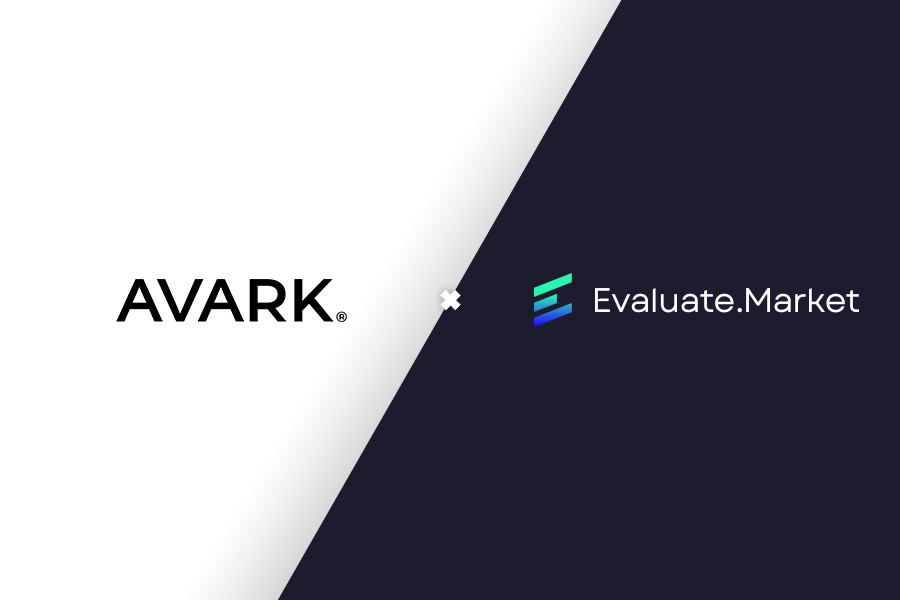 We've partnered with one of the biggest players in the NFT space on a complete re-design of their NFT Analytics platform!
Who are Evaluate?
Evaluate.Market is an NFT analytics platform that is revolutionising the way we analyse, track & discover NFTs.
The startup which was incorporated in February 2021, has over 17,000 registered users and a buzzing community on its Twitter and Discord.
The platform began as an analytical platform dedicated to the popular NBA Top Shot NFTs.  However, the platform has now scaled to provide in-depth analytics for twelve lines of NFTs, including big names such as Bored Ape Yacht Club and Gutter Cat Gang.
Evaluate are showing no signs of slowing down with plans announced to release a wider range of NFTs throughout the year!
Evaluate came to Avark with a unique UX challenge to scale their NFT analytics platform which was centred around NBA Top Shot one of the worlds biggest NFT projects, into a platform that could host multiple NFTs across different chains. At the same time, Evaluate also wanted to complete a brand refresh in order to create a more modern and fresh look.
Avark worked in design sprints to completely revamp the Evaluate.Market brand and UX. Working in sprints allowed us to provide the Evaluate team with a constant stream of digital assets for them to roll out across their platform.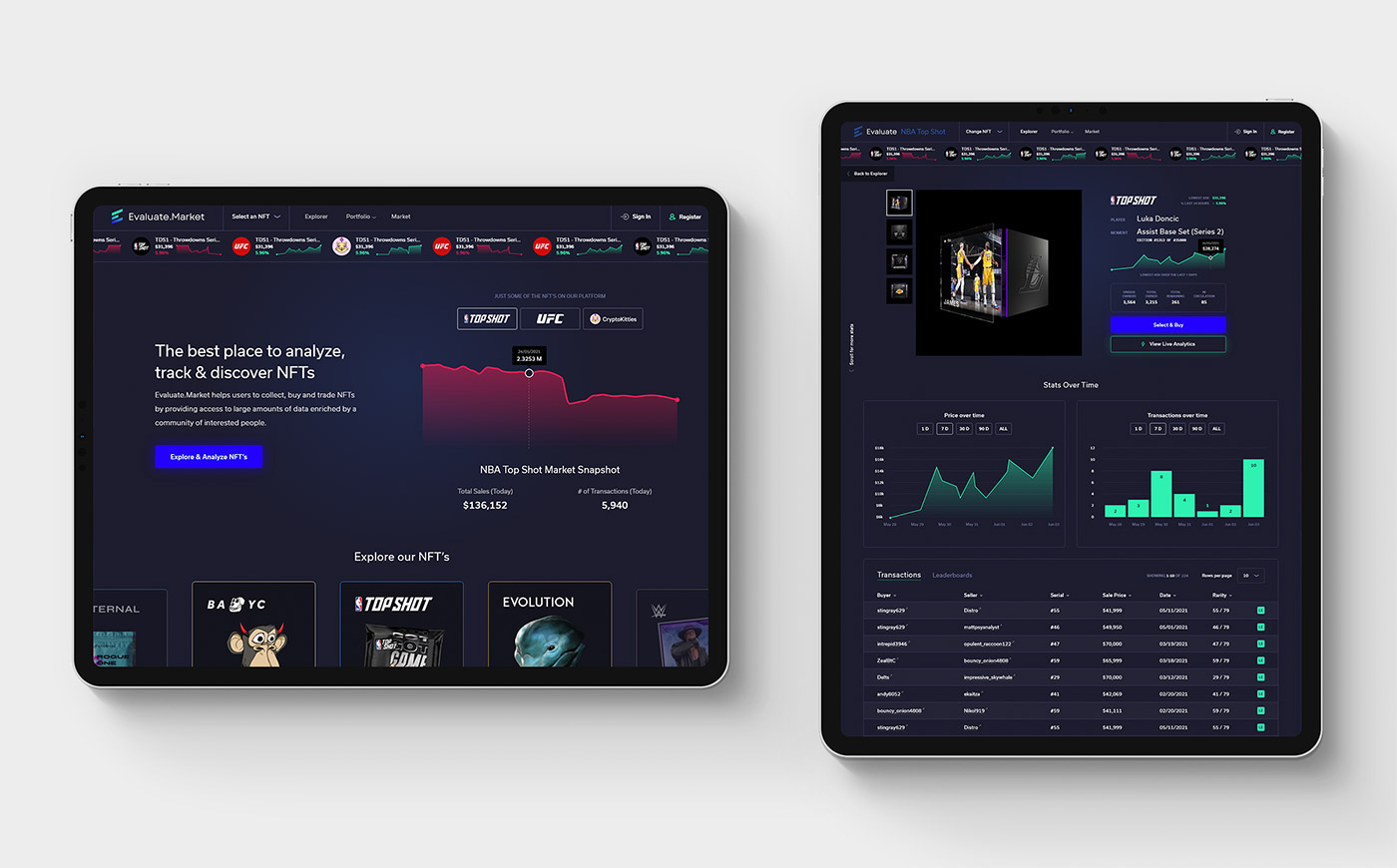 A new way to discover NFTs
One of the biggest UX challenges was scaling the platform to host multiple NFTs while still maintaining a slick User Experience. Avark worked with Evaluate to create a Marketplace style layout where users can view multiple NFTs from different Blockchain networks simultaneously.
The Marketplace allows users to filter through specific NFTs or an entire NFT platform in one place!
The marketplace also gives users the option to compare multiple NFTs and get some quick insight into their performance, users can then opt to dive deeper into specific NFTs by using the Analyse page.
This enables the user to understand all the activity surrounding that NFT such as the number of owners, the floor price, and transactions over time.
Another fundamental part of the re-design was the homepage of the site, which acts as both a dashboard and shop front to the NFT community. Here we opted to maintain the analytical feel, while also adding more information for first time users to learn about Evaluate.Market and their community focus.
A fresh look
The Evaluate team also wanted help to bring their brand in line with the innovative nature of their analytics platform.
At the centre of this brand work, was the logo. Alongside the logo, Avark created a set of brand guidelines for Evaluate that set out the new colour palette and typography choices to be followed going forward. 
The new logo has a modern look while still incorporating the analytical feel from the previous brand that the Evaluate community is so familiar with. The vibrant colours selected convey a feeling of confidence, whilst the use of a gradient within the logo denotes a sense of upward momentum.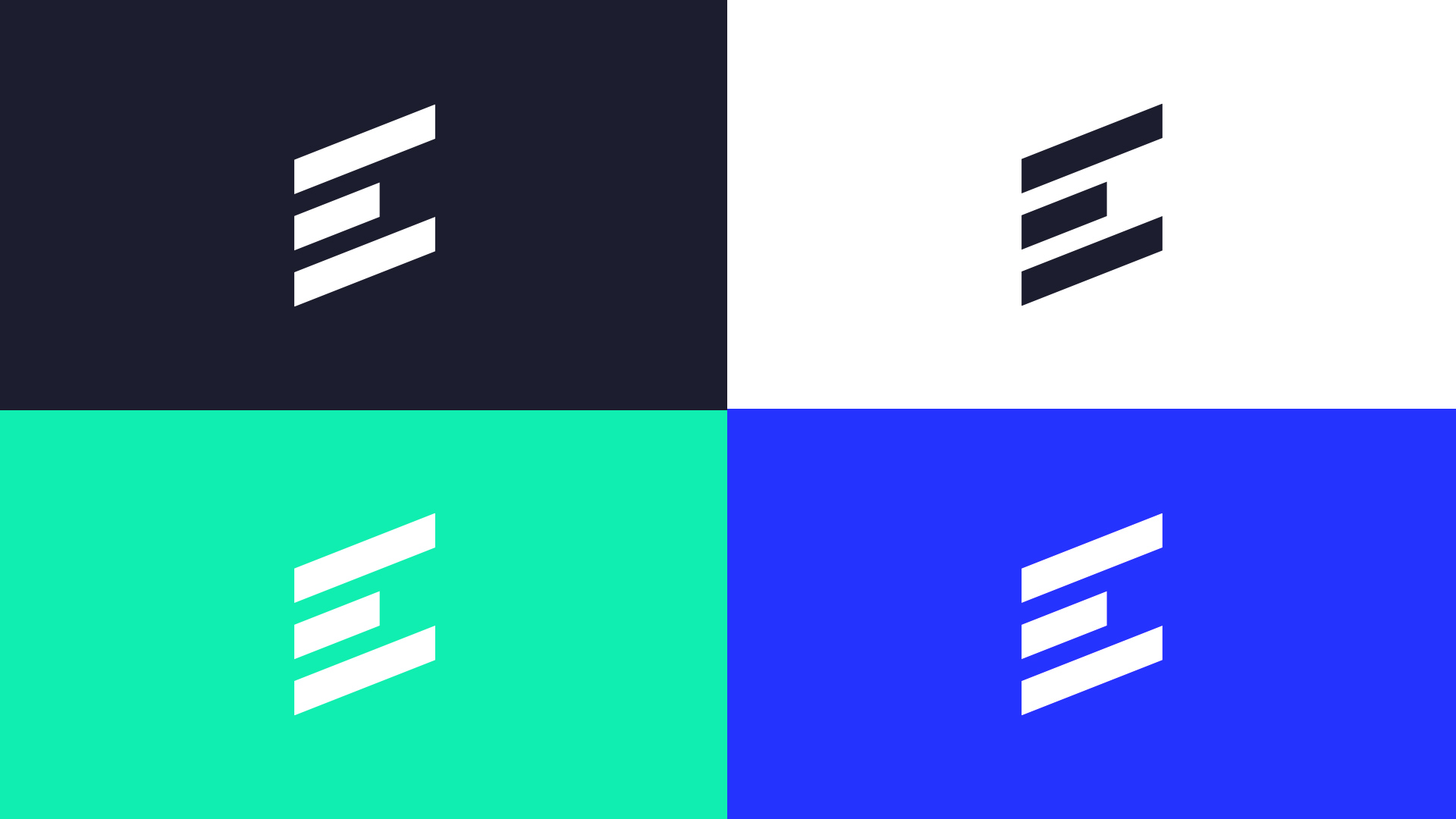 Through conducting weekly workshops, Avark also helped Evaluate define their brand message by working closely with their team on the tone of voice exploration.
Avark continues to work closely with the Evaluate team as they roll out new features and NFTs across their platform!