The DeFi Design Agency
We've branded decentralised exchanges, we've designed crypto protocols and we've built blockchain launchpads.
If you're a developer needing assistance with brand and UI or you're simply looking for an agency to act as an extension of your team, we're happy to work around your needs.
Learn more below
Branding
It's crucial to build trust in the DeFi space. This starts with having a strong, consistent brand. Our brand strategists can help unpick your 'why', before our designers craft an identity that's tailored to web3.
Product Design
Who better to design your product than the people who would be using it? Our team of designers are inspired by their own experiences in the web3 space which allows us to easily approach your project through the eyes of your users.
Product Build
Our in-house developers are well versed in both using and building products in the DeFi space. Meaning they know exactly what they're talking about when it comes to staking dashboards and smart contract integration.
Website Design
If your DeFi platform requires a shopfront, our web design team can provide you with a site that compliments your product and uses web3 UX patterns to drive users to your project.
Consultancy
If you've got nothing more than an idea, that's absolutely fine. We are more than happy to help spec out your product and work with you from start to finish on your DeFi journey.
Rather talk to a human?
Email Adam at
Our Work
We've worked with over 50 brands in the DeFi space, here's a selection of our work.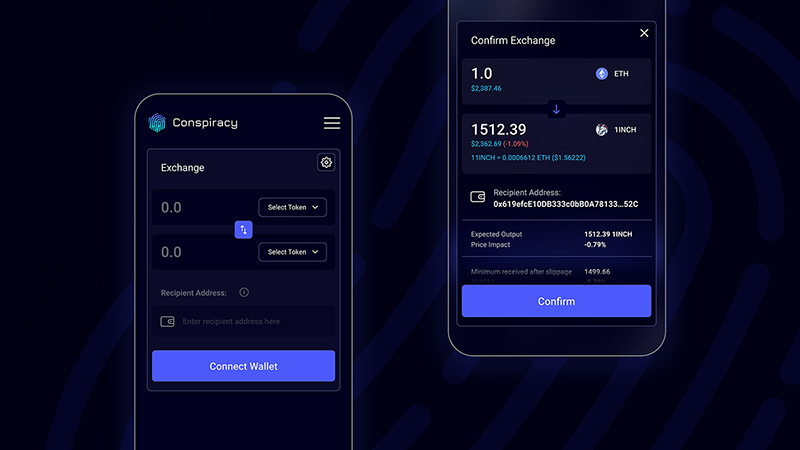 Conspiracy
We worked with one of the first DEXs to contain private, untraceable transactions. Our work centred around first creating a brand for Conspiracy which allowed them to build a following in the PriFi space. We then rolled the new identity out into UI designs allowing their app to compete on simple UX.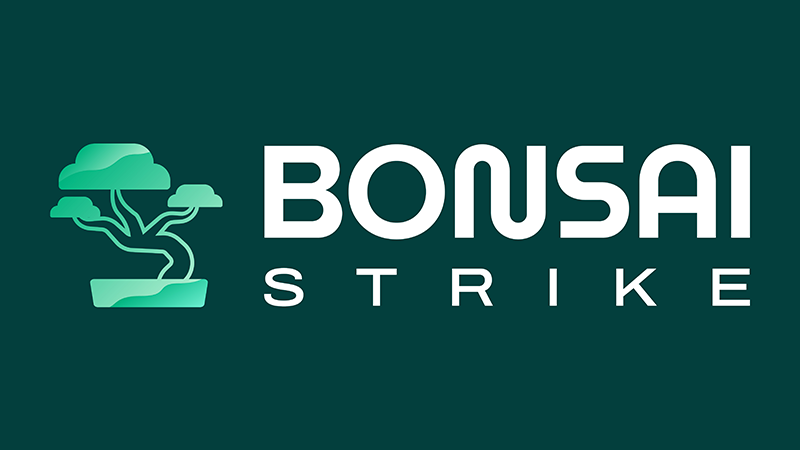 Bonsai
We were approached by Bonsai to create a new brand for their DeFi project which was undergoing a name change. Their new identity required a complete overhaul, centring around their logo: the Bonsai tree. We created 3D branded assets for their website to help Bonsai stand out in a competitive space and created a pitch deck for them to present their new brand identity.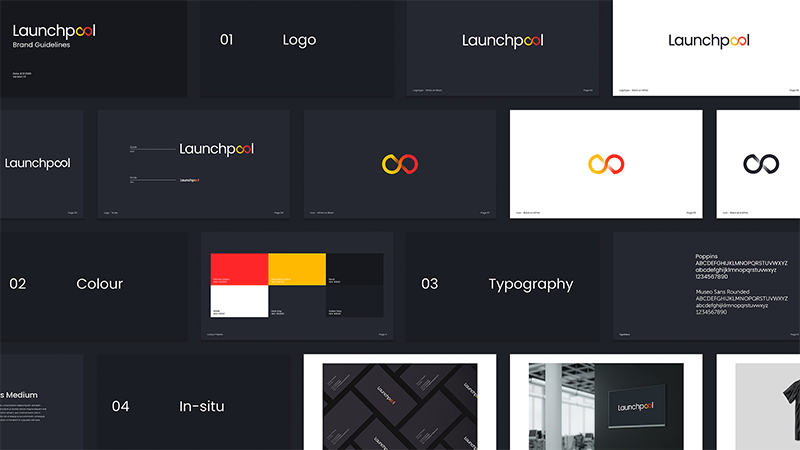 Launchpool
We worked with Launchpool from the inception of their project to brand, design and build their crypto launchpad. Both our design and development teams worked together to create new UX patterns for the app which now exists across several of the leading blockchains.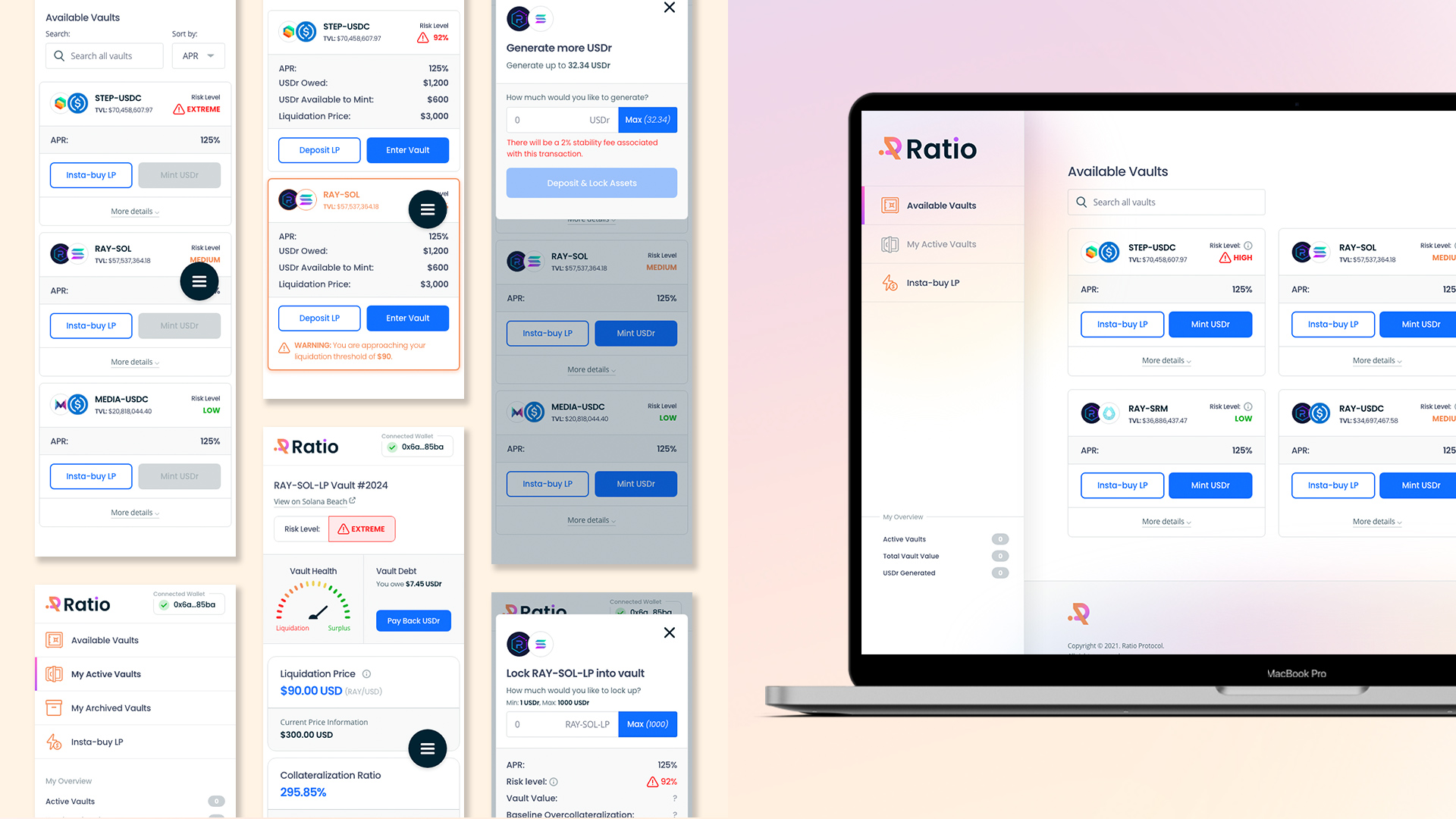 Ratio
We worked with Ratio to de-risk DeFi by designing a platform that allows users to utilise their crypto assets to earn yield. The application needed to simplify what was a very complex process. Our UX team designed the bare bones of the platform with the user in mind, before our UI team created designs that visually guided the user through the technicalities of Ratio's product.
Testimonials
What our clients say
"
Avark is our go-to resource for everything branding and design. If you are looking for a talented and responsive agency that understands the blockchain world, look no further.
"
CEO
"
You're always a bit hesitant when working with a new partner, but straight away the team at Avark put us at ease. They were very professional and obviously knew exactly what they were doing in terms of web3 development.
"
Founder
"
Avark provided a terrific combination of super high-quality work and service. We had nothing but an overwhelmingly positive experience with Avark as we underwent a full rebranding.
"
Co-founder