The role of a website has changed in web3. Often they're a gateway to a dapp, some act as a way to build a community and others help projects to raise funds.
As a web3 design agency, we've experienced designing websites for various objectives. We understand that every website is unique, and that's why we first get to know you, your brand and what it is you're trying to achieve before tailoring your website to your needs.
Discovery
Our web design process starts with a discovery phase. This is where we get to know all about your project and your objectives.
As web3 enthusiasts, we'd love to hear about your project, your community and your ambitions for the future. Once we're on the same page, we'll get to work on showcasing your project in the best way possible.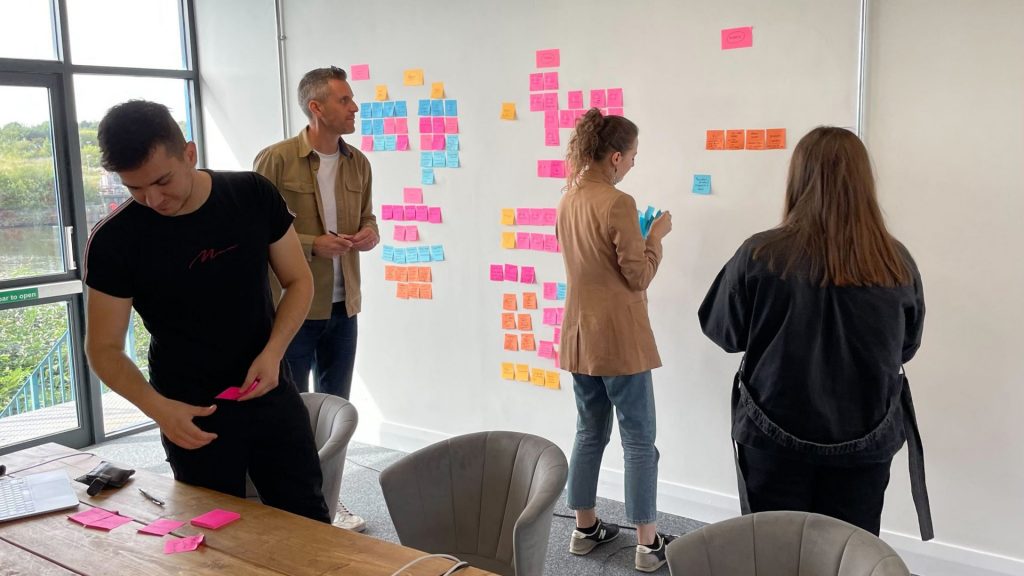 Wireframes
Once we've carried out a discovery stage, we'll feed your objectives into wireframes. Ensuring that both your users and your objectives are accounted for in every aspect.
Here we'll consider any possible UX hurdles, user flows and how best we can direct users towards your desired outcome. We'll be in constant contact with you to ensure your input is also at the heart of the website.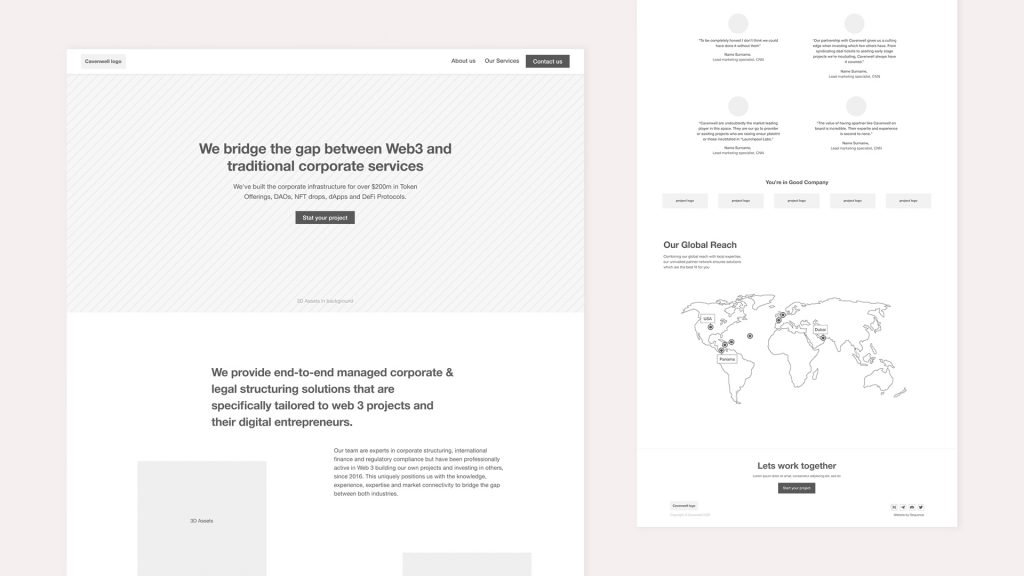 Web Design
Web3 is the space of creators, so it's vital your website looks the part. Showcasing your revolutionary product through a website that appears budget, generic or outdated won't convince anyone to adopt what you're building.
As a web3 design agency, our team know what it takes to create a website that is suited to the space and your needs. Working with our branding team, our designers will create eye-catching designs that will include branded assets and personal touches that not only help you stand out but tell your story too.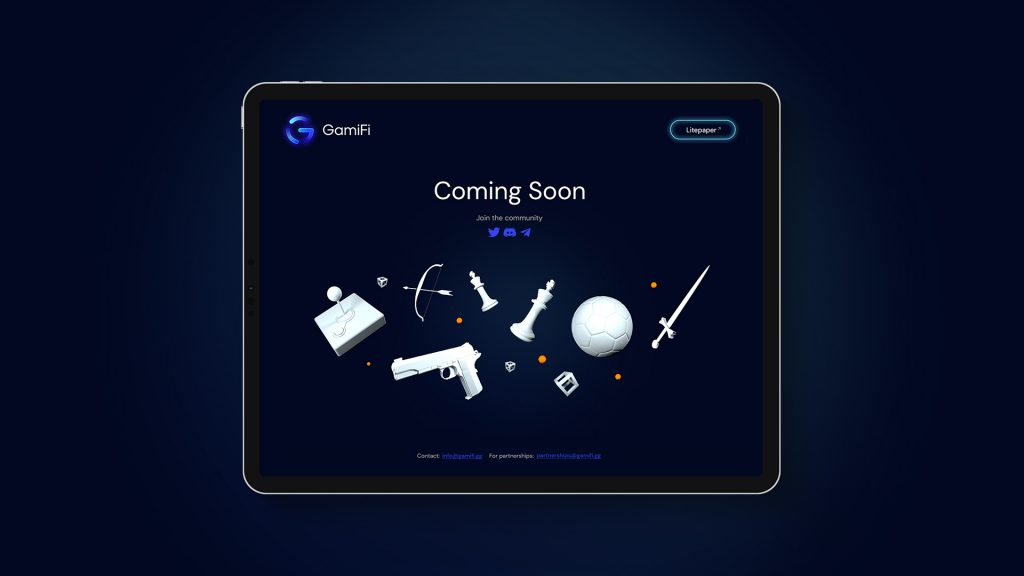 Web Development
A website that stands out doesn't stop with design. Our web3 developers will also play a part in ensuring your site looks modern and distinctive.
If you're looking to impress a community or venture capitalists, we can look to integrate slick animations to make sure you stand out in this crowded space.
View Our Web Design Case Studies