Published 21st December 2021
Avark's Top Picks Of 2021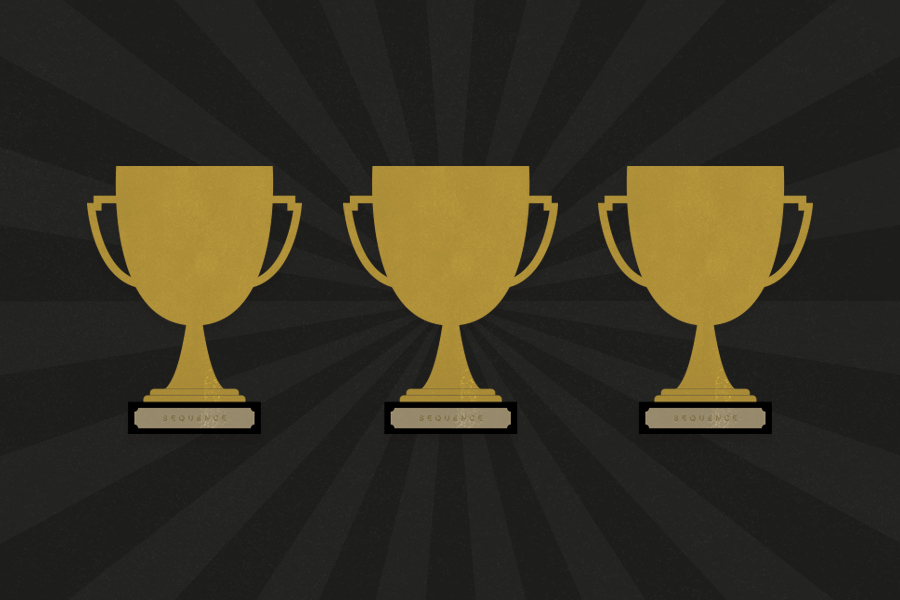 What a year it's been for blockchain. From Facebook's metaverse driven name change to record highs for bitcoin. Even the word of the year was NFT!  Here at Avark we've decided to dish out some awards. From gaming to DeFi, and everything in between. Here's our favourite blockchain projects of 2021!
Best NFT Project
It's only right we start with the word of the year: NFT. As you can imagine, we weren't short of options when it came to selecting the best NFT project of this year. But whilst 2021 has been the year of the NFT, one project has stood out above the rest.
You've probably seen them lurking around on Twitter. Or surely you've read about them recently becoming the face of Adidas Originals? Of course we're talking about the worldwide sweeping phenomenon that is Bored Ape Yacht Club. 
The Bored Apes were released to the world on 29th April this year, with an original price of 0.08ETH which was approximately $190 at the time. 
If you need reminding, (or have been living under a rock) the collection itself consisted of 10,000 digital apes. All with differing characteristics or features.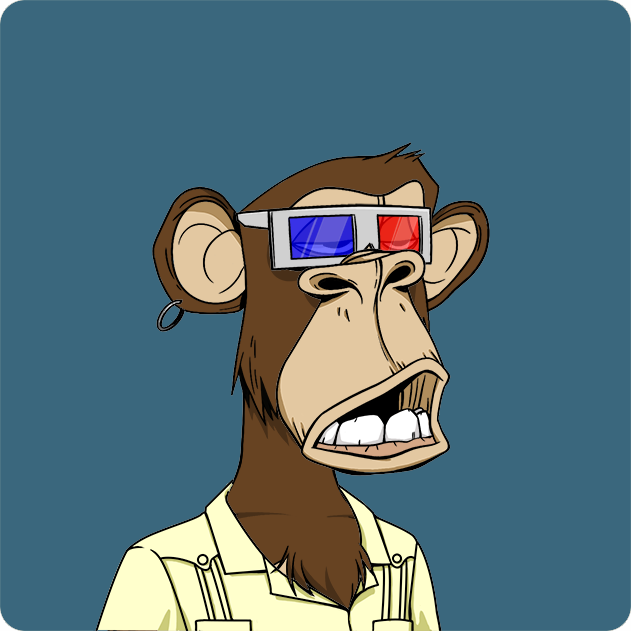 Although all apes were originally sold for the same price, the apes with rarer characteristics command a higher fee on the secondary market. And with a floor price of over $207,000, that's quite a handy markup if you were lucky enough to be one of the original owners.
This enormous price tag has seemingly allowed owning an ape to become a new way for the rich and famous to flex their wealth. Steph Curry, Post Malone and Jimmy Fallon are just a few examples of famous names that have aped in and have proudly used their apes as their Twitter profile picture.
Now, for $200,000 you'd probably want to get a lot more than a digital image of a cartoon ape. And to be fair, you absolutely do. If you're lucky enough to own a Bored Ape then your NFT will also double as your membership card to the world's newest, super exclusive club. 
Ape owners can hang out in the BAYC private discord and also receive envied access to real life meet-ups. Back in October, an actual yacht in New York City was the location for a members only private party. The project is even about to launch its own mobile game with prizes which include a personalised Bored Ape pinball machine. Again, the game will be exclusive to members of the Yacht Club.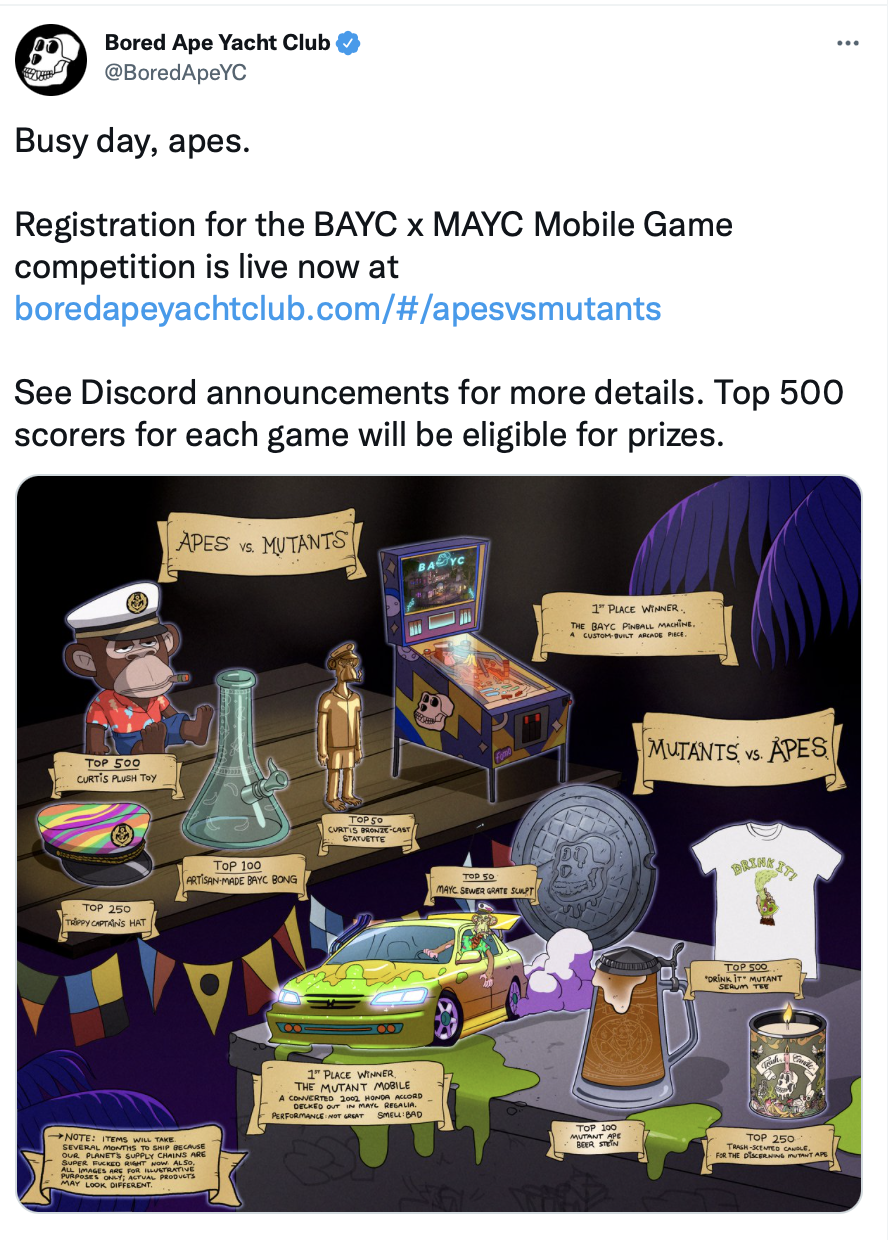 2021 has seen an influx of NFTs. But the brains behind BAYC have given us something like nothing we've seen before in the NFT world. Whilst NFT projects have been popping up in just about every space possible, no NFT creator has built their baby into a brand quite like BAYC.
So this was an easy one.
Best NFT project of 2021: Bored ape yacht club
Best DeFi Project 
Decentralised finance, often shortened to DeFi, has become a buzzword of the blockchain world.
DeFi refers to the wave of decentralised autonomous financial services that exist on the blockchain, and serve to provide an alternative to central banks and intermediaries in the financial world.
DeFi projects can come in the form of a decentralised exchange, a cryptocurrency, a stablecoin or just about anything in between. Previous years have seen the emergence of what are now established projects such as: Uniswap, Polygon, Cardano, Solana and many, many more.
But from the projects that emerged this year, one in particular seemed to grab people's attention more than most. OlympusDAO has attempted to offer an alternative to stablecoins by creating an algorithmic reserve currency. 
So how does it work? Check out the video below which does a great job of explaining OlympusDAO.
In summary, fiat currency such as pound sterling and US dollars are not backed by anything. This basically means we all just agree it has value, trusting our governments to control the value. Therefore, stablecoins like USDT—which are pegged to the US dollar—are also dependent on this trust.
OlympusDAO wants to remove this dependency. They have created the OHM token which rather than being pegged to the USD, is instead backed by a basket of crypto assets, referred to as the treasury. The total value of the treasury is currently over $680,000,000 (as of 14/12/2021) which means each OHM token is backed by about $111 worth of assets.
The purpose of the treasury is to give OHM a floor price; a value that OHM won't trade below. This differs to coins like Bitcoin and Ethereum which theoretically could fall to zero if there was a huge sell off.
Whilst OHM is less volatile than BTC and ETH, this is nothing that stablecoins haven't already achieved. However, one reason why OHM is getting so much hype is the enormous APY it presents, currently 6,246%. And if you're wondering how it can offer such a high percentage, you're not alone. 
Olympus offers OHM at a discounted rate in the form of bonds. The catch being you must pay into the treasury first and receive your OHM staggered over the next five days. The ever growing treasury is used to mint new OHM tokens which are paid as a reward to stakers. 
Whilst Olympus has its doubters, what it has achieved in such a short space of time has really caused a stir in the world of DeFi. Have we ever seen a project that has the potential to yield huge returns whilst not being referred to as volatile? Certainly not to this extent. 
And for that reason, we think it's been the best thing to come out of decentralised finance this year.
Best DeFi project of 2021: OlympusDAO
Best Blockchain Game
Back in October, Mark Zuckerberg announced that Facebook would be changing their name to Meta, in an attempted shift from being seen as a social media company to a brand that would be leading us into the metaverse.
Whilst the news got everyone talking about the possibilities that the metaverse may bring with it, one landscape that is slightly ahead of its time when it comes to virtual worlds is the gaming world.
Blockchain technology along with the potential of the metaverse has led to the birth of a new type of gaming: Play-to-earn. As the name suggests, play-to-earn is used to refer to games where gamers can earn real money from their endeavours in gaming worlds.   
This year saw metaverse gaming explode to a whole new level. The popular Axie Infinity hit the headlines with land being sold for as high as $2.3 million! Sandbox also entered new territory, partnering with Snoop Dogg to create the 'Snoopverse'. But in terms of new projects on the block, we think it's Star Atlas that has taken off the most.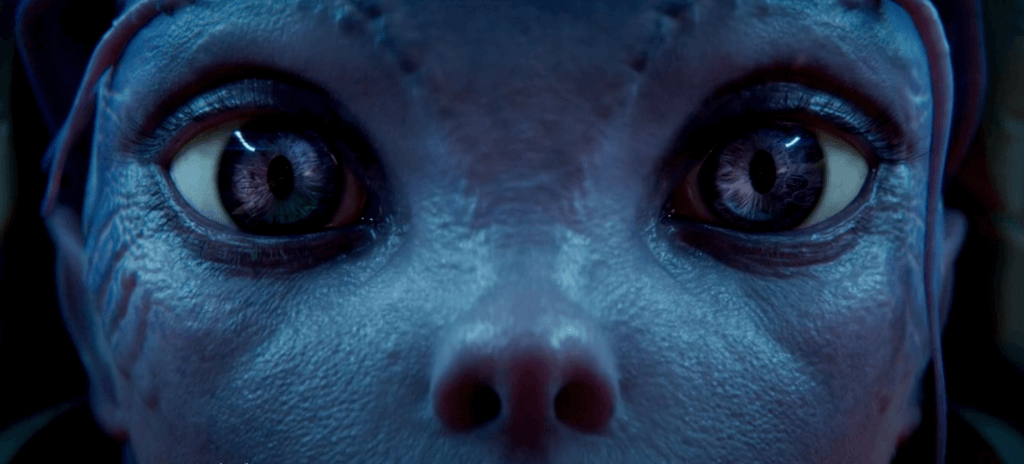 Star Atlas is a play-to-earn metaverse game built on the Solana blockchain. The game itself is set in space in the year 2620. Players are a citizen of Star Atlas with the power to influence the intergalactic conflict between the three factions of Star Atlas: the MUD territory, the ONI region, and the Ustur sector.
What sets Star Atlas apart from anything else we've seen this year is the way in which it incorporates so many aspects of web3 into the game. Gamers can explore the Star Atlas metaverse in search of assets such as ships, land and equipment; all of which come in the form of NFTs. Once you own an NFT through Star Atlas, you'll have full ownership of the asset, allowing you to sell the NFT on secondary markets for real money. 
The game also has two tokens: ATLAS and POLIS. ATLAS is Star Atlas's in-game currency that can be used for in-game transactions between players. POLIS is the governance token of Star Atlas DAO. Owning POLIS gives players a say in how the game operates. This includes voting on laws and taxes in their virtual land. 
Whilst the rise of the metaverse has given us a plethora of play-to-earn gaming headlines this year, we feel no project has shown as much potential as Star Atlas. The game isn't the finished article just yet, as developers continue to release the game in stages. But with NFT ships, in-game cryptocurrency and DAOs controlling regions of the metaverse, it was impossible for us to look beyond Star Atlas.
Best blockchain game of 2021: Star Atlas
Best Entrance Into Web3 
Next, we're going to take a look at pre-existing brands that have attempted to enter the world of web3 this year.
2021 has seemingly seen us finally dismiss the myth that blockchain is a bubble waiting to burst. Even the most well-established of brands have had start looking at the potential of crypto and NFTs. 
However, when we look at 'conventional' brands that have tried to jump into a world that is anything but conventional, we wanted to see a brand that went a bit further than just dropping a digital version of their bestselling burger…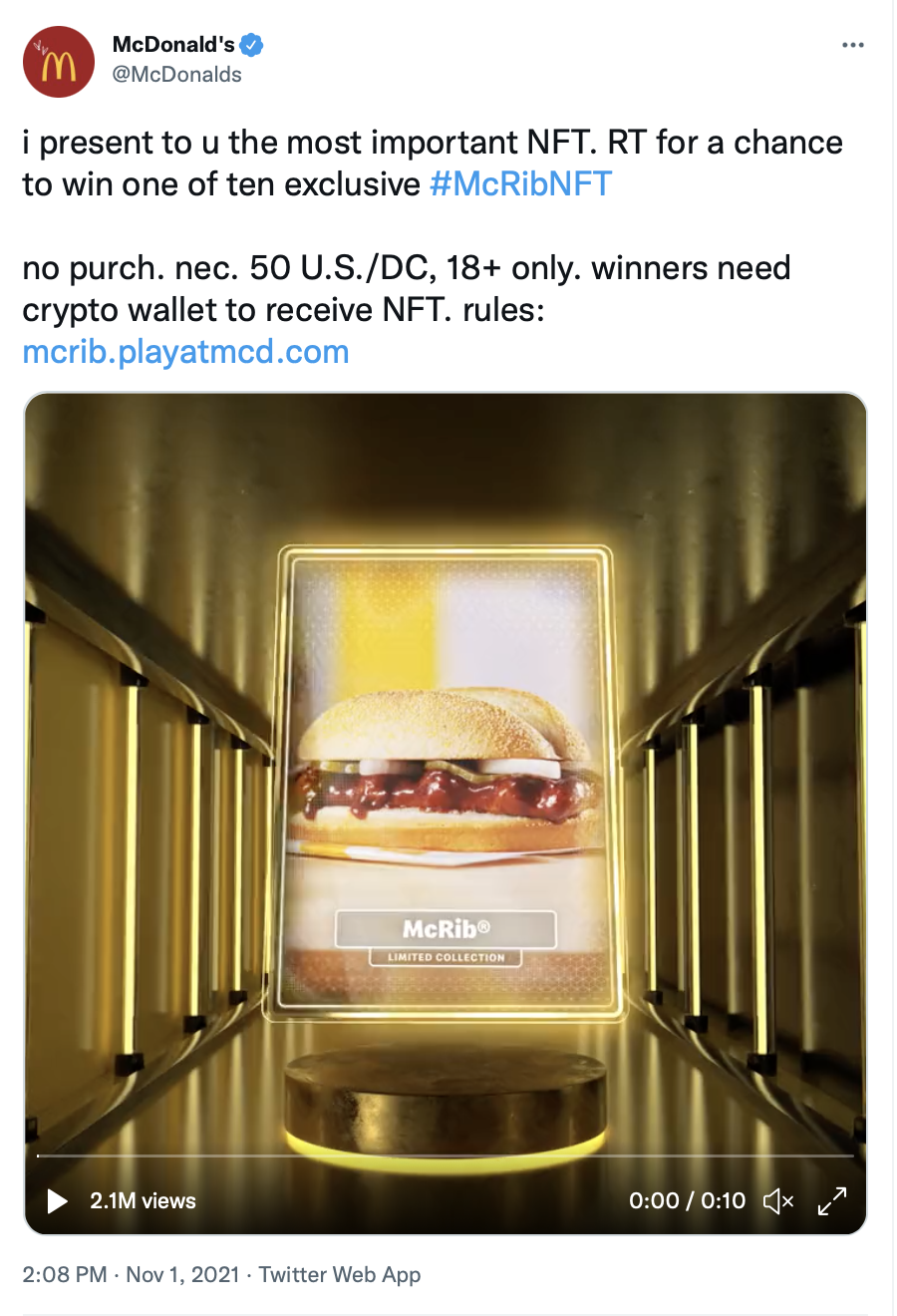 Interestingly, one project that stood out didn't come from a brand founded in the web2 era. Nor the web1 era. In fact it was a brand that was founded way back in 1854 – and no that's not a typo.
Our favourite entrance into the web3 comes from world famous luxury fashion brand: Louis Vuitton. With their mobile gaming app, Louis The Game.
The game itself was designed to commemorate the 200th birthday of the French fashion brand's founder: Louis Vuitton himself. Players control the brand's mascot—a doll named Vivienne—as they explore different worlds in search of 200 candles. Along the way, players can also collect postcards which contain information about the history of the designer fashion brand and its founder.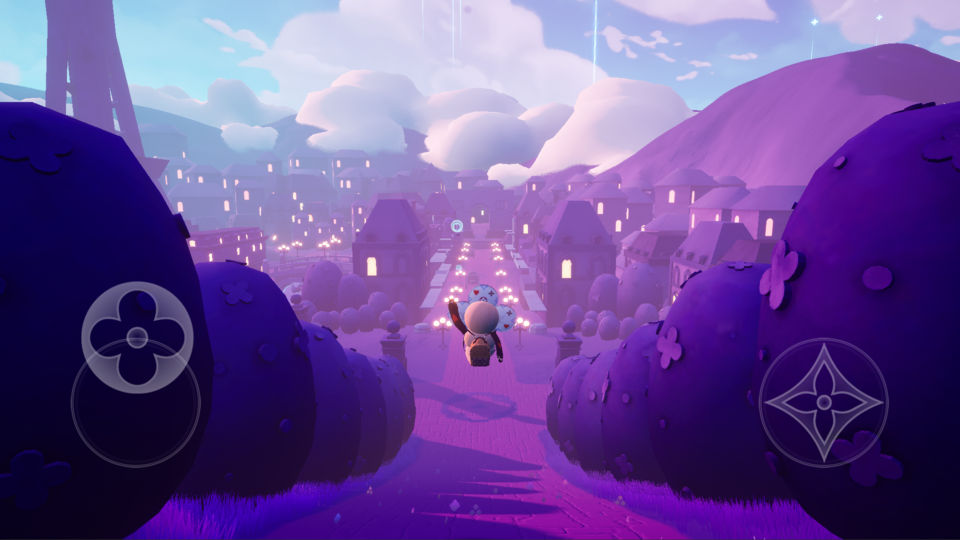 Obviously, the game would need some form of blockchain incorporation to scoop our award. And LV succeeded by integrating NFTs into the game in an attempt to appeal to a younger audience. Whilst 30 of the collectible postcards came in the form of NFTs, the brand went one step further by offering a special 10 that were designed by Beeple, probably the most famous NFT artist in the world. 
It's worth noting how other high end fashion brands have attempted to enter the world of NFTs; and how their approaches differed to that of LV. Italian powerhouse Gucci also revealed their first NFT this year. It came in the form of a film—a film that would set you back at least $20,000 (although it has to be pointed out that the proceeds went to charity). Dolce and Gabbana on the other hand, made a tidy $5.65 million from a 9 piece collection consisting of clothing and jewellery that could be worn in the metaverse. 
But when it comes to Louis Vuitton, we're big fans of how they approached the world of NFTs. Whilst we've enjoyed seeing the masses of digital art that 2021 has brung, it has to be said that we also saw many blue chip brands looking to take advantage; creating digital art that had zero utility value, or came with a cost that priced out a large percentage of their customers. 
But the Parisian fashion giant went down a different route. Incorporating NFTs in a more fun way, at no cost, all whilst appealing to a younger consumer at the same time.
And for those reasons, we give them a big thumbs up for their entrance into the land of NFTs.
Best entrance into Web3 of 2021: Louis Vuitton
Biggest Disruptor 
The words blockchain and disruptive are commonly found in the same sentence. So we thought we'd choose our favourite effort to disrupt an industry from the efforts we've seen this year.
Long-established brands all over the globe are having to adapt in preparation for web3, and just about every industry has been disrupted by the arrival of a new blockchain based competitor that is headed up by a group of teens using their bedrooms as a HQ.
However, the power to disrupt isn't limited to new kids on the block. And interestingly, one of the best examples of disruption came from four middle aged men that have been producing music together since 1999.
Web3 is built on the belief that creators should be allowed to profit more than big corporations that act as middlemen. One industry where this particularly applies is the music industry.
The music industry has long been searching for a solution to illegal downloads and free streaming services. Currently, brands like Spotify and Apple Music benefit more than most artists that are listed on their platforms. 
It's a common belief that the solution to this problem could lie in blockchain and NFTs. And 2021 finally saw this solution start to become a reality as one of the world's biggest bands—Kings of Leon—released a new album in the form of an NFT. 
The album—When You See Yourself—was released on March 5th. It was the first music album to be released as an NFT by a major artist.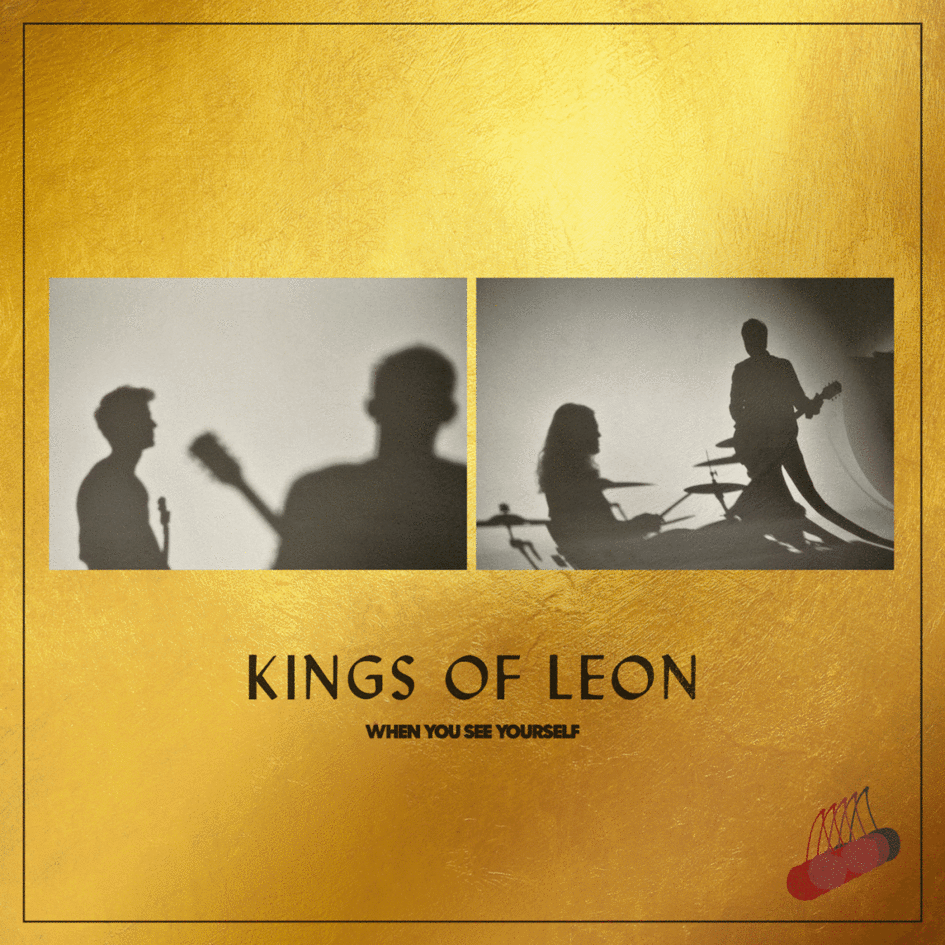 So how did it work? The NFT was priced at $50. The token gave fans access to the album itself as well as limited edition digital artwork. After two weeks of being on sale, any unsold NFTs were burnt with no more copies ever to be made.
This gave the album a sense of limited edition. Creating a collectable aspect for fans, allowing them to own a piece of art that could potentially increase in value over time. 
Alongside their NFT album, KOL released 6 'golden ticket' NFTs. These entitled the owner to 4 front row seats to any one gig per every future tour. Other perks of the ticket included: luxury transport to each show; onsite concierge; and a private meet and greet with the band, every time the ticket was redeemed.
The NFT album sales coupled with the golden tickets generated over $2million for the band, including $500,000 which the band donated to a fund set up to help support live music throughout the pandemic.
The figures certainly indicate that the bands foray into NFTs was a success. But how much of their $2 million would've ended up in the pockets of music producers and streaming services if they'd have released their album in a more conventional form?
More to the point, what does this mean for the future of the music industry? We think Kings of Leon's NFT model will be adopted by more artists in the near future; creating more profit for artists and making music a valuable commodity once again for fans and collectors.
It's great to see blockchain technology creating opportunities for creators to benefit more than big corporations. And allowing fans to truly own their favourite artist's work could become the perfect way to bring value back to the music industry. 
So last but not least, we're crowning Kings of Leon our biggest disrupter of the year.
Biggest disrupter of 2021: Kings of Leon
As we draw the curtain on 2021, it's safe to say it has been a crazy year for blockchain and Web3. As more and more creators and companies start looking into the potential of all this new technology, we can't wait to see what 2022 has in store. One things for sure, we're certainly not expecting it to be a quiet one!