Published 12th June 2020
How The Brave Browser is Revolutionising the Web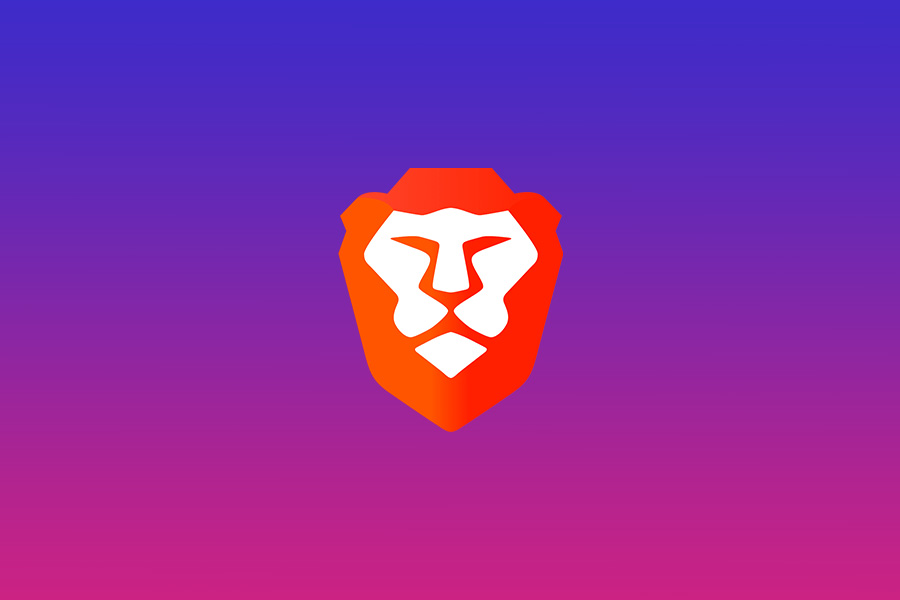 We often ignore the importance of security and privacy while browsing the internet. The internet is a dangerous and untrustworthy place with tons of potential risks and threats. Brave is a web3 browser that promises to provide a safe, fast and private internet experience.
Brave has over 57 million monthly active users worldwide, and can even surpass 22 million per day. Let's take a closer look at what Brave is, what features Brave provides, and how Brave is different from other browsers.
What is Brave Browser?
Brave was first developed in 2015 by the creator of JavaScript and co-founder of Mozilla, Brendan Eich, and Brian Bondy. With the aim to provide users with a private, secure and faster web browsing experience, Brave was launched in 2016. The browser would block ads and trackers by default, and give users more control over their data, as they believed traditional browsers weren't doing enough.
Companies like Facebook and Google take advantage of user data and show them targeted ads tailored to their interests, behaviour and demographics. Amazon uses browsing and purchase history to recommend products. Some companies even sell user data to third-party advertisers or other companies, using trackers to monitor user activity, mainly for targeted ads. While too many ads on a single web page can mean long load times, some malicious ads can even install malware on your device. All in all, it leads to a less efficient and risky browsing experience.
Brave is specifically designed to overcome all the shortcomings of web2 or traditional browsers. Brave blocks ads and trackers by default, preventing third-party entities from collecting user data, providing a cleaner browsing experience and significantly reducing the risk of cyberattacks. Brave emphasises transparency and user control, ensuring that users are aware of any data collection and have the tools to manage it.
Exploring Features of Brave
Brave offers all the features that other browsers do, but often with a web3 twist. Let's take a look at the prominent features Brave has to offer.
Compatibility
Firstly, Brave is a Chromium-based project, meaning that it has many of the same features as Google Chrome, including the user interface. Brave has an import tool that can transfer your browsing history, bookmarks, and other settings from Chrome. Brave is also compatible with most Chrome extensions. This makes it easy for users to switch from Chrome to Brave.
To import your data, after downloading Brave, go to the menu button (three lines in the top right corner), go to settings and click on "Import bookmarks and settings", then select the browser you want to import from. Click on "Import", and it's done. Pretty simple.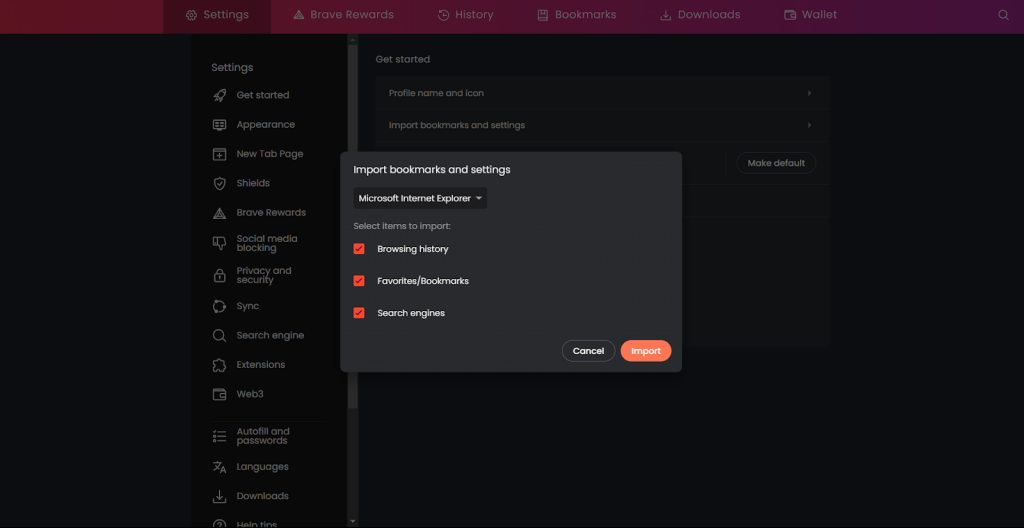 Brave also provides a variety of search engines. Users can choose from Brave, Google, DuckDuckGo, Qwant, Bing and Startpage to set as their default search engine.
Go to Menu, click on Settings and go to Search engine. Select the one you want to use for both private and normal windows.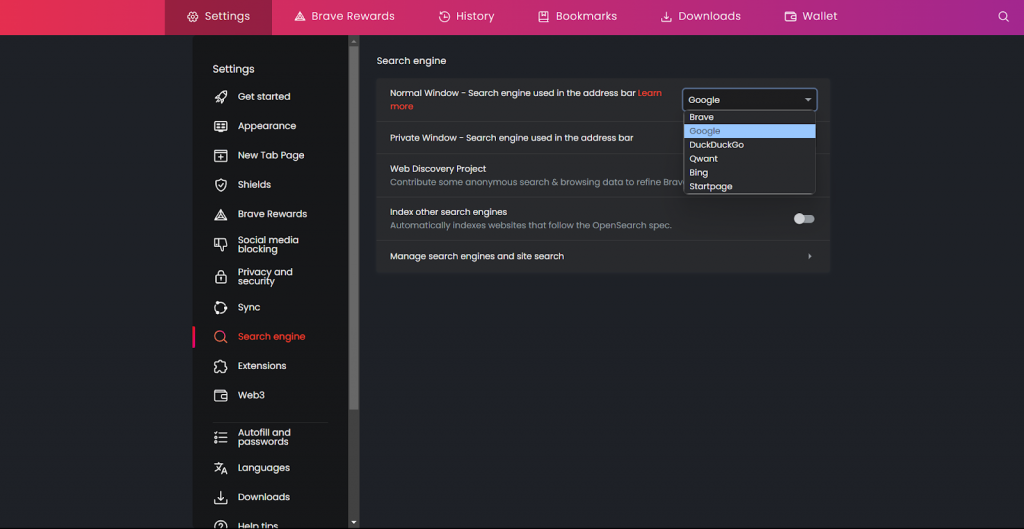 Privacy and security
Privacy and security are fundamental parts of Brave. By default, it blocks trackers, advertisements, and third-party cookies, while offering automatic upgrades of HTTP connections to HTTPS for improved security.
Blocking ads and trackers helps websites load faster, consumes less internet data, and most importantly, protects users' privacy.
Speaking of privacy, Brave has a private mode where your browsing history, cookies set by third-party websites and other data will not be stored. You can see the number of ads and trackers blocked along with the bandwidth saved on your Brave dashboard.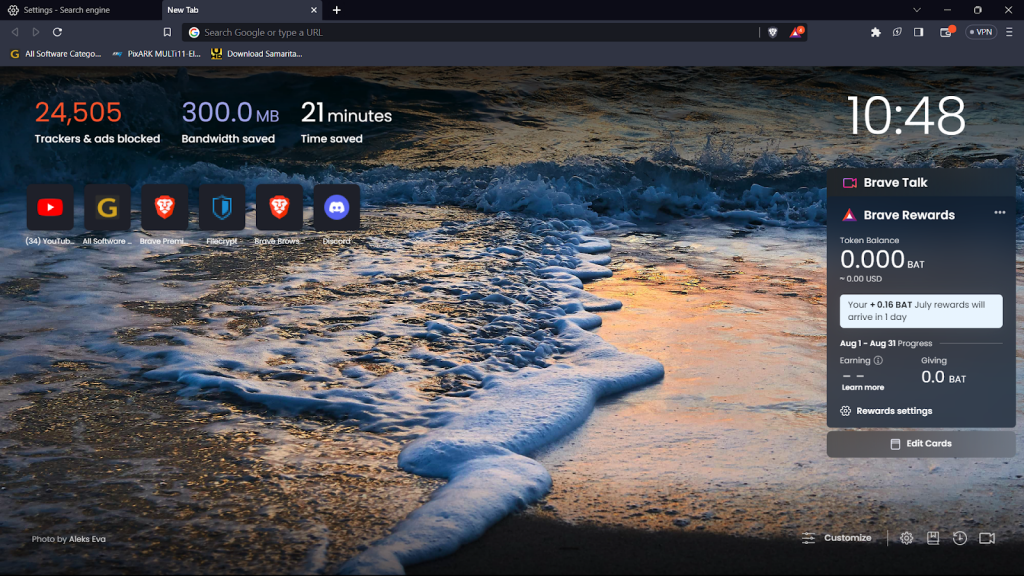 Brave's private tabs can be used with the Tor network for enhanced privacy. Tor is an open-source software built for anonymous communication. Tor's layered encryption structure makes your browsing activity more difficult to track and hides your IP address from websites. But keep in mind using Tor can be slower than other browsers.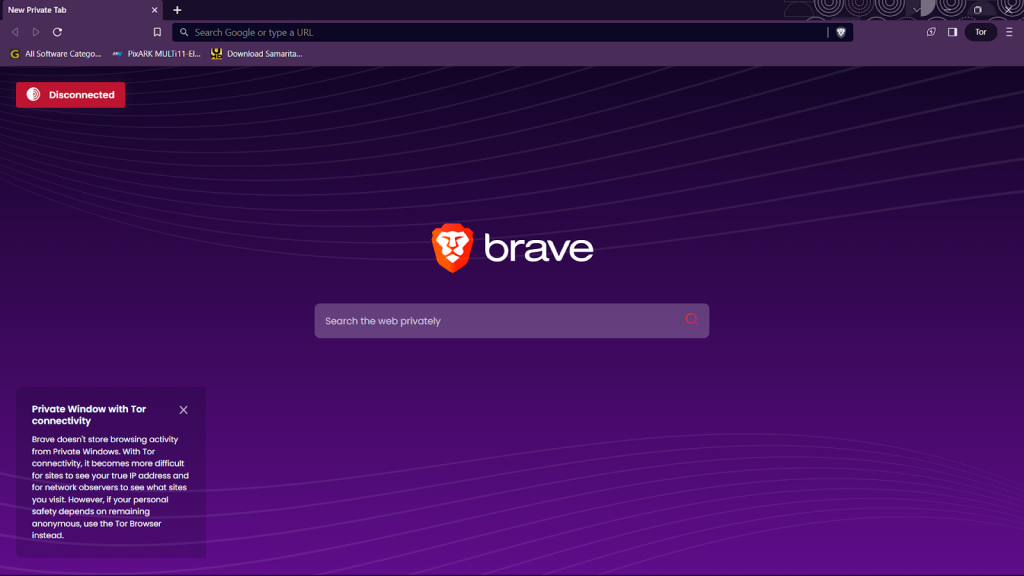 Brave also provides a built-in VPN feature called Brave Firewall + VPN.
Brave Rewards and Basic Attention Token
BAT stands for Basic Attention Token. It is a cryptocurrency built by Brave to incentivise user engagement with ads. By viewing ads, users can receive a 70% share of the ad revenue in the form of BAT tokens, which they can then sell on exchanges. A win-win for all parties.
One often overlooked aspect of web2 is that creators get paid very little for the content they create, and big firms earn a lot from ads displayed using creators' content. On Brave, users can optionally contribute some of their BAT tokens directly to creators automatically, without interrupting their browsing experience.
Built-in Crypto Wallet
Installing third-party extensions to transact cryptocurrencies can be risky. Brave's built-in cryptocurrency wallet lets you buy, send and swap crypto assets and NFTs. You can import an existing wallet, create a new wallet or connect your hardware wallet. Users can manage their portfolios, interact with dApps and see live market graphs through Brave Wallet.
Brave vs. Other Browsers
Now let's compare Brave with other popular browsers.
Brave vs. Chrome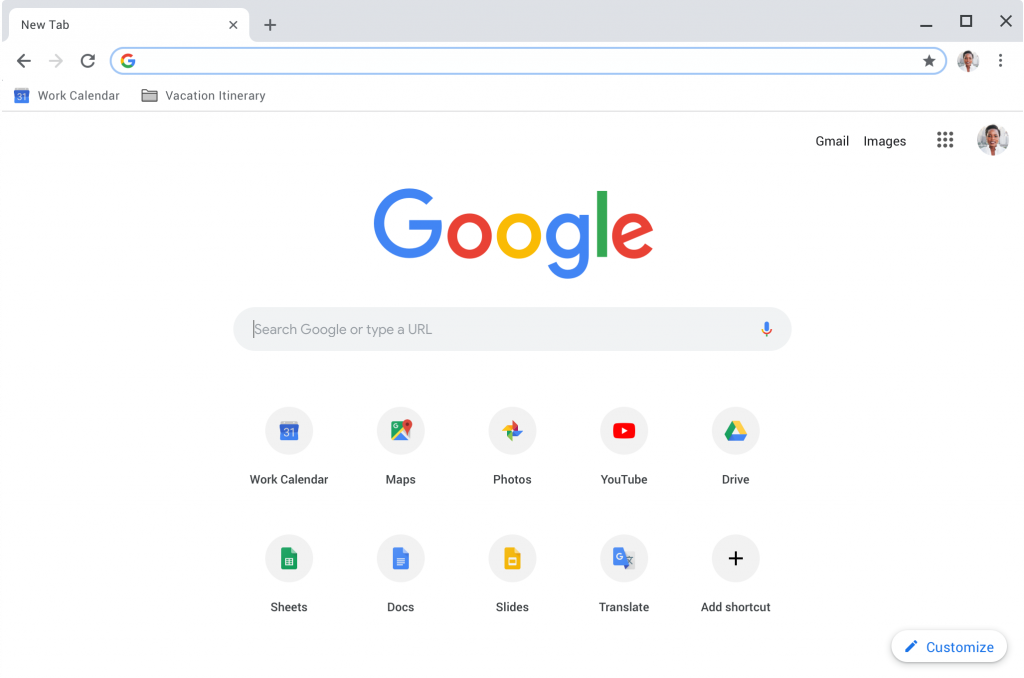 In terms of security and privacy, Brave is far ahead of Chrome. Chrome's developer Google is an advertising company which raises many concerns regarding user privacy. Also, Chrome doesn't block trackers and cookies by default.
Even though blocking ads and trackers speed up loading on Brave, the speed is similar in both browsers. Since both browsers are Chromium-based, they support most extensions available in the Chrome Web Store.
Brave vs. Firefox
Just like Brave, Firefox is also open source. The developer of Firefox, Mozilla, is a non-profit organisation, so there aren't any obvious incentives to track user data. Over the years, Firefox has increased its privacy significantly.
However, Brave still offers more privacy tools and rewards users for watching ads. Firefox offers better customisation than Brave and a wide range of extensions.
Brave vs. Safari, Edge, and Others
Safari and Edge are both private and secure browsers. They have built-in features such as Tracking Prevention, Private Browsing and Content Blockers. Safari is available only on Apple devices, so extensions are limited. Edge is Chromium based, so it supports a range of extensions.
Brave outperforms both of them in ad blocking, speed and customisation. Safari and Edge do not provide a built-in wallet or monetary incentives as Brave does with BAT.
There are other less popular browsers like Opera and Vivaldi. Opera has a built-in VPN feature, and Vivaldi is highly customisable, but security is not as good as on other browsers.
Here is the comparison of all the major browsers: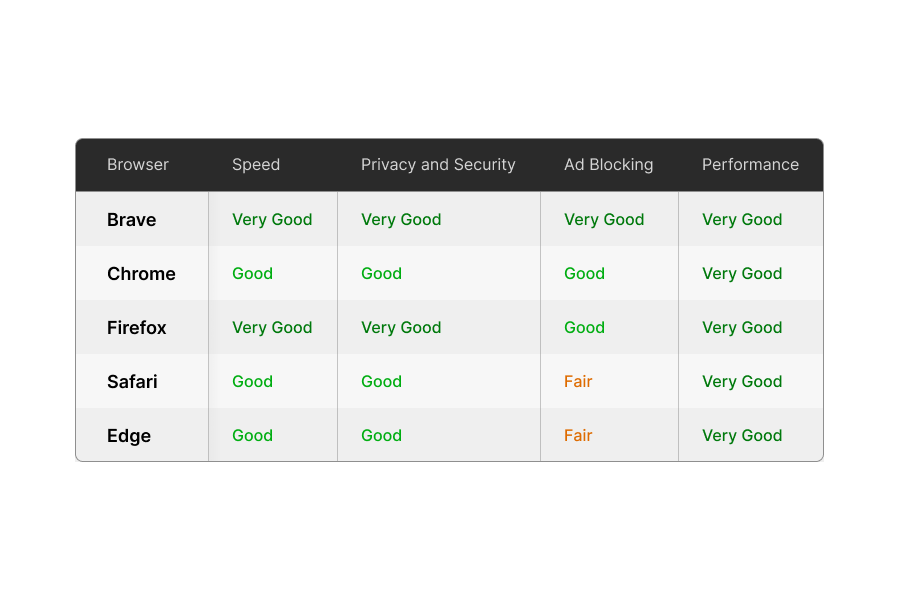 The Future of Brave: Challenges & Opportunities
The Brave team constantly works on new features and innovations to improve privacy on the browser. Brave is also working on expanding its reach to more users worldwide.
But the path is not linear. Brave faces several potential hurdles in its journey to become the leading privacy-focused browser. Other privacy-focused browsers like DuckDuckGo and Firefox mean that competition is high. Given that BAT is a cryptocurrency, its volatility can make it difficult for Brave to attract advertisers and users.
But opportunities still remain wealthy. The general public is becoming increasingly aware of their needs for privacy online. This will in turn drive demand for privacy-focused browsers like Brave. The increasing adoption of web3 generally will also work in Brave's favour.
As Brave is a relatively new browser, the Brave community is likely to grow over time as more and more people discover the browser's benefits.
In Summary
In today's digital world, we all want to feel safe and in control when we go online. Privacy and security are gradually becoming the benchmark for online experiences. Brave is revolutionising the way we surf the web by putting privacy first, saving time and paying you to watch ads.
This might be the start of the new internet, or it could just be another browser. What are your thoughts on Brave browser? Let us know.