Published 12th April 2021
How Chiliz is using Blockchain tech to revolutionise the fan experience?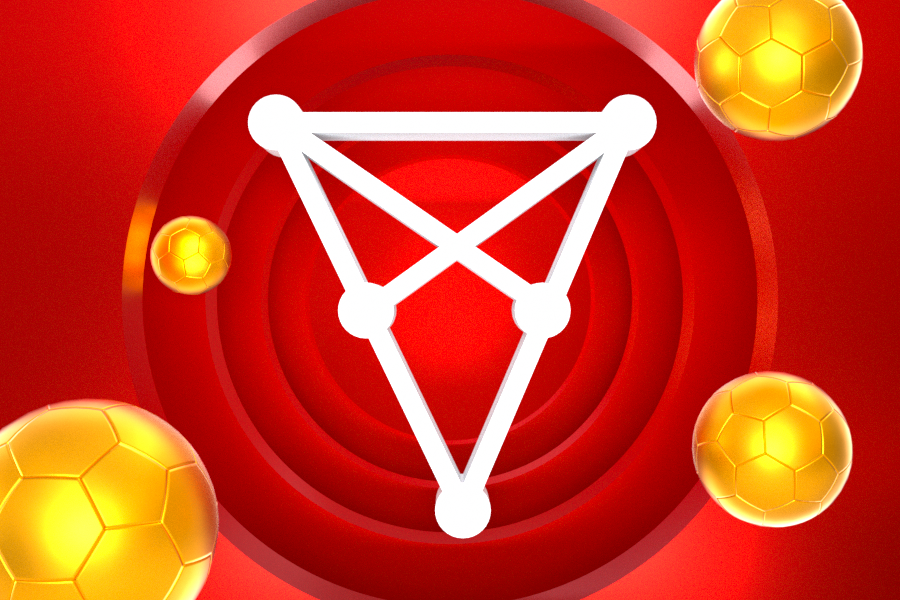 Have you heard the buzz about the new sports and entertainment blockchain Chiliz? Since its launch in 2019, it's been making big waves – both in the blockchain space and the sports industry. 
We're tipping it to be one of the most important projects of 2021 and beyond, and we think it's already playing a key role in bringing blockchain to the mainstream, paving the way for other projects looking to adopt mainstream success. Read on to find out why:  
What is Chiliz?
Chiliz is a platform that helps sports clubs engage with, and monetize their fanbase via a blockchain-based voting and rewards app called Socios.com. The app is powered by its own cryptocurrency also called Chiliz (CHZ). A standard ERC20 utility token on the Ethereum blockchain and a BEP-2 token on the Binance chain. 
On the Socios app, fans can use CHZ to buy Fan Tokens. These are digital assets that provide special benefits such as voting rights in club polls, and rewards such as VIP experiences. Fan Tokens are specific to each club and are minted using the blockchain.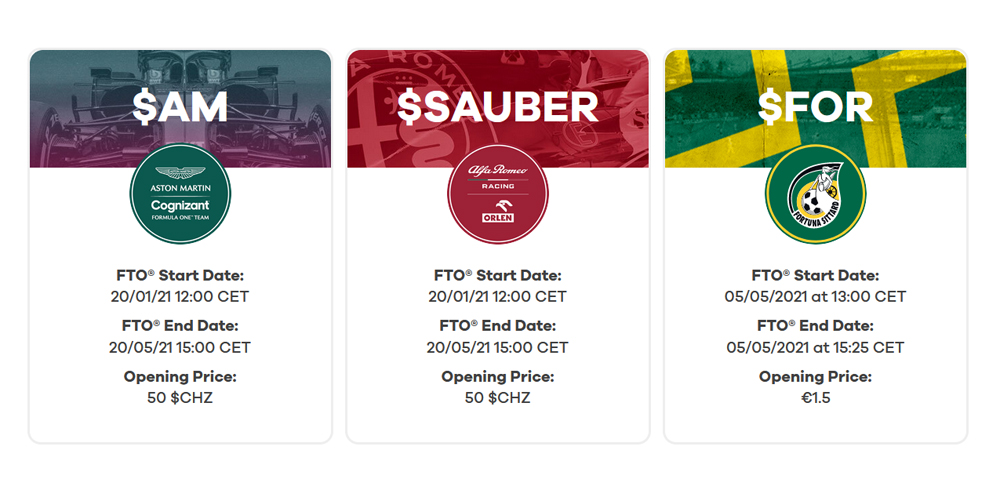 Fans can also buy, sell and trade Fan Tokens. In 2020, Chiliz launched Chiliz.net, the first cryptocurrency exchange exclusively for sports and entertainment. 
The Chiliz platform benefits both clubs and fans: clubs get a commission of the tokens sold and a share of trading fees. Meanwhile, fans get voting rights to influence club decisions and earn exclusive rewards. 
What can sports fans do with their tokens?
Sports clubs can invite token holders to vote on anything. From the venue of a friendlies match to merchandise designs and goal celebration songs. Voting is carried out on a private POA blockchain, meaning each vote is validated internally while also being stored on a blockchain.
Fans can also earn rewards and unique experiences, based on engagement. The more votes a fan casts, the higher his or her ranking. This will grant the voter access to prizes, from merchandise to VIP experiences. 
Because fan tokens are finite, their value is driven by the market. This means fans can also make money by trading tokens on exchanges – either on third-party exchanges such as Binance or on Chiliz.net.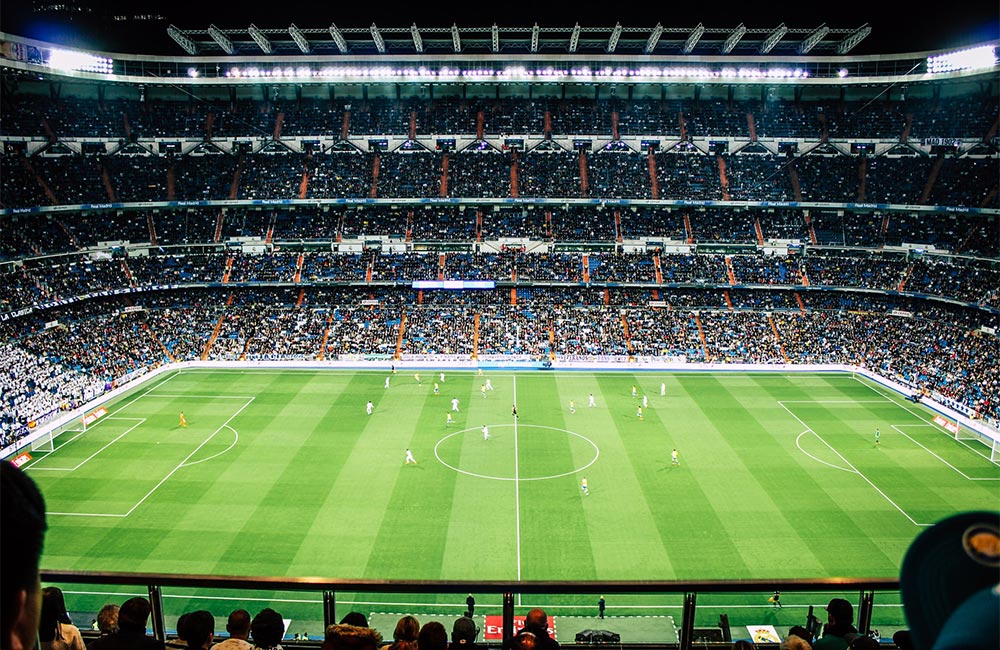 Which sports clubs have partnered with Chiliz?
So far, 23 major sporting organizations have partnered with Chiliz. Here's how some big names have used Fan Tokens:
FC Barcelona
The giants of football announced their partnership with Chiliz in early 2020, launching their Fan Token BAR. FC Barcelona's polls have invited token holders to choose which artwork will be displayed at Camp Nou, and what songs should be played as the team warms up for a match.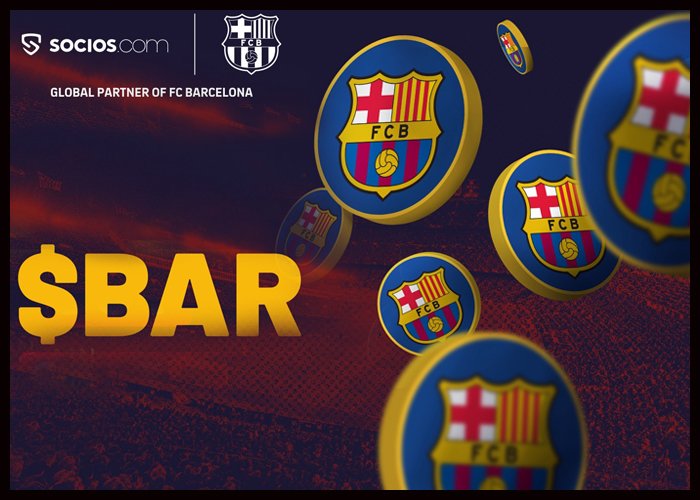 BAR holders get the chance to earn rewards like attending home games as VIP guest, appearing on the LED boards at the stadium and meeting the players. 
Juventus
Italian club Juventus was the very first football club to be tokenised in December 2019. For their first poll, token holders were invited to choose the song that's played every time Juventus score a goal at Allianz Stadium. 
Rewards for JUV holders include matchday tickets, VIP experiences and merchandise offers. The JUV's value has boomed, and team captain Cristiano Ronaldo recently became the first player to get paid in cryptocurrency: he was awarded 770 JUV to match the record-breaking number of career goals he's scored to date.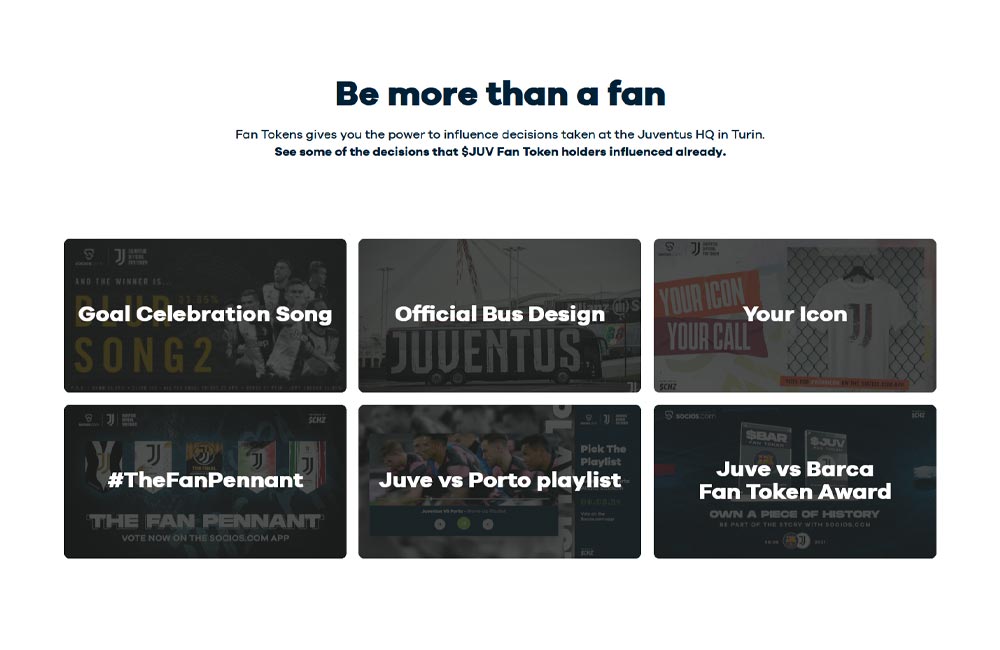 Ultimate Fighting Championship
While Chiliz initially focussed on football, they've now sought partnerships with other sports clubs including cricket, Formula 1 and martial arts. The world's biggest mixed martial arts organisation UFC partnered with Chiliz in May 2020, intending to attract new fans. 
The club held a prediction competition to promote last year's 'Fight Island' events, which were arranged in Abu Dhabi to comply with Covid restrictions. SSU token holders were invited to vote on who they expect to win. Rewards for UFC fans include VIP Passports for future fan-attended UFC events.
How is Chiliz driving mainstream adoption?
One reason Chiliz is driving blockchain into the mainstream is its huge market. It's no accident the platform first sought partnerships with football clubs. Around 3.5 billion people around the world identify as football fans. 
Through Chiliz' association with major clubs, blockchain is also getting a positive narrative in the media. Recently there have been reports on how Chiliz has helped clubs and fans stay connected during the pandemic.
Another reason for Chiliz' mainstream success is its strong use case. Because the app offers such value to fans, it motivates them to overcome their suspicion of blockchain to take advantage of voting rights and rewards. And as they use the app, they learn about the benefits of blockchain. 
What's more, the platform's great UX makes this process much easier. The Socios app has an intuitive UI with familiar features such as a simple navigation bar and a sleek card layout. The buying process is also novice-friendly: users can buy Chiliz direct from the app and store smaller amounts on the platform itself, cutting out the need for external wallets and multiple log-ins.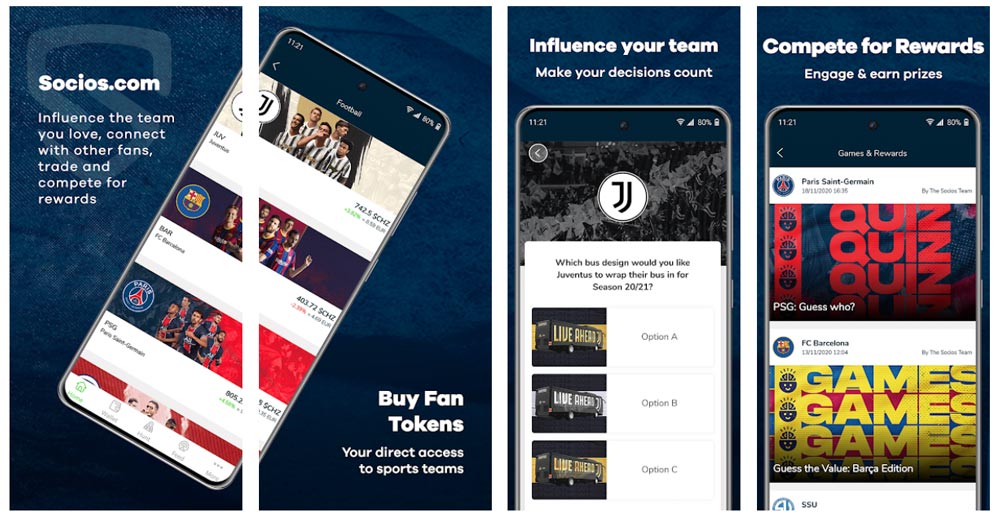 Chiliz founder Alex Dreyfus has commented that the platform was created with mainstream accessibility in mind, and it's paid off. By Jan 2021, Socios was downloaded by over 450,000 people, and 14 million Fan Tokens were sold.
What's next for Chiliz?
Chiliz is already gaining partnerships in new areas of sport, so in the future, what's to stop Chiliz from getting collaborations in other areas of entertainment such as TV or music? We predict Chiliz could also find new ways to utilize CHZ and Fan Tokens. In time, they could be used as an alternative payment for match tickets, for example. 
March of last year saw Chiliz begin to move into NFT collectables, announcing collaborations with Enjin and Chainlink. Sports clubs are already showing interest in digital collectables (UFC recently struck a deal with NFT creators Dapperlabs), and with experience and market share behind them, Chiliz is in a great position to offer this and are shaping up to be a hot project to follow!
Whatever's next for Chiliz, it's clear they're here to stay. With the huge growth in Fan Tokens, CoinMarketCap has even recently created a Fan Token filter on their website, further validating the demand for sports/team tokens within the wider cryptocurrency community!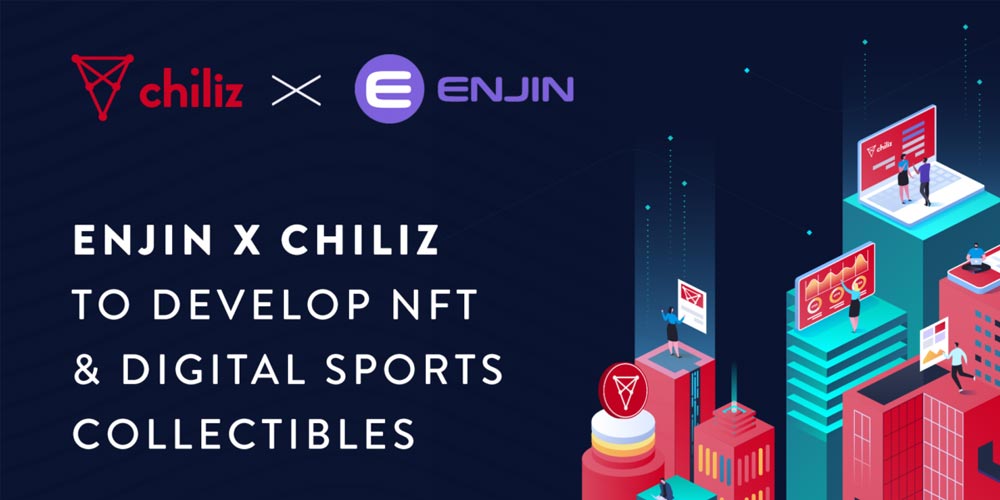 We think Chiliz is the perfect blend of blockchain technology while also being easy enough to use for any football fan to join in on the action! What do you think is next for Chiliz? Have you used the Socios app to buy Fan Tokens of your favourite team? Let us know on Twitter @AvarkAgency.