Published 31st December 2022
Introducing Manchester Blockchain Alliance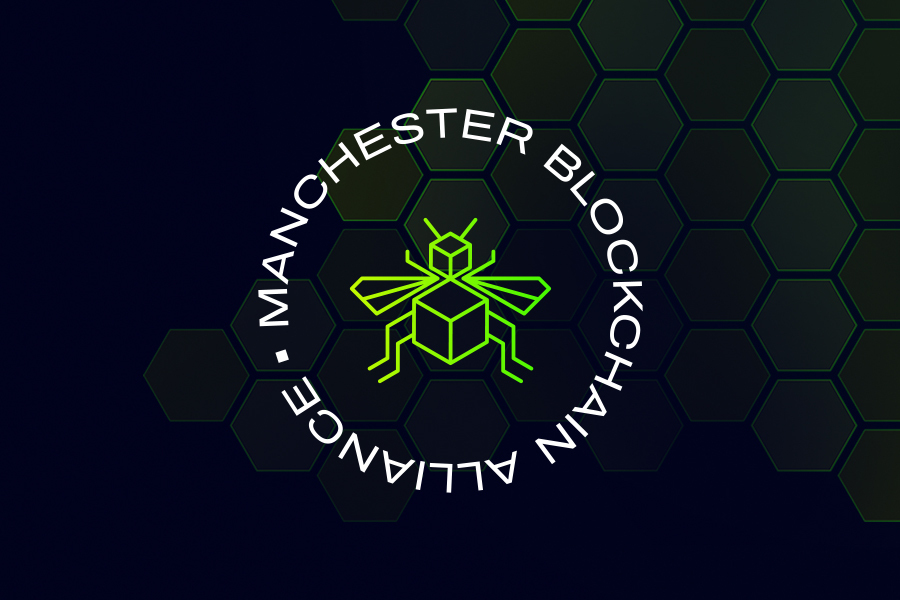 Manchester: home of elite sporting history, a world-renowned music scene and famous, thriving nightlife. But Avark and our fellow blockchain pioneers are about to put Manchester on the map for something entirely different: web3.
Here at Avark, we were thrilled to recently launch our new initiative, Manchester Blockchain Alliance (MBA).
In partnership with fellow web3 brands of Manchester, we're aiming to make our home city the web3 capital of the UK.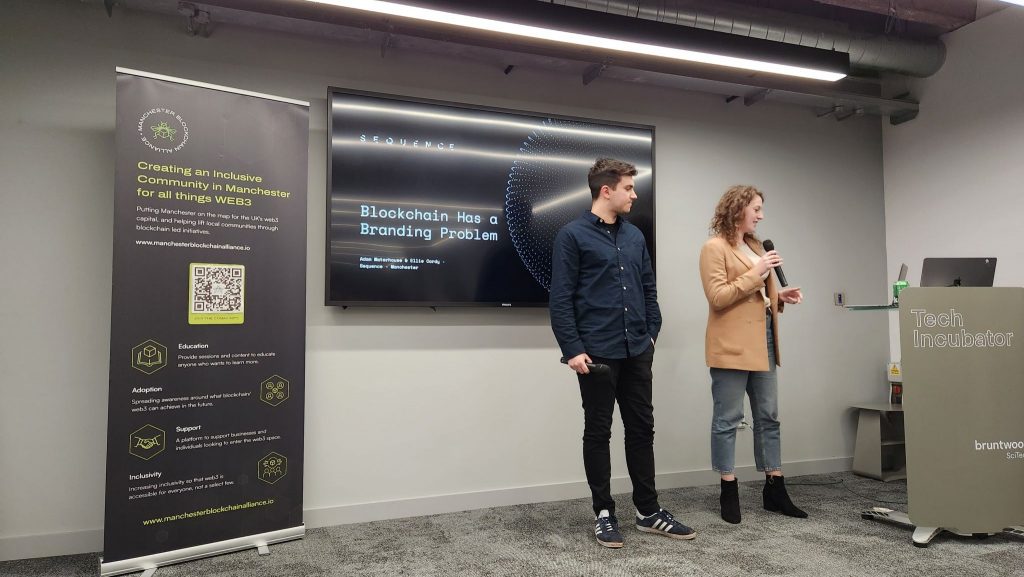 The Manchester Blockchain Alliance launch party and inaugural community event took place at Manchester Technology Centre on January 12th, featuring guest speakers from some of our fellow founding members.
What is Manchester Blockchain Alliance?
Manchester Blockchain Alliance (MBA) is an inclusive community in Manchester for all things web3, set up by some of the best blockchain brains that the UK has to offer.
The group consists of learners, creatives, entrepreneurs and change seekers, bound together by their passion for NFTs, DeFi and the metaverse.
MBA hosts regular meetups featuring guest speakers which gives community members and new attendees the chance to learn from, and network with, the brightest minds in the web3 space.
GM ☕??

Last night the Manchester Web3 scene went brrrr.

180 people. Love this community, ty @KnownOrigin_io pic.twitter.com/S3SQdk0PT4

— kolsas.eth (@kolsas_eth) January 13, 2023
What are the objectives of Manchester Blockchain Alliance?
To increase the adoption of web3 in Manchester and beyond, MBA will endeavour to make the web3 space easier to access for individuals and businesses alike.
To do this, MBA has four core objectives: education, adoption, support and inclusivity.
Education
MBA will provide educational sessions and content for individuals wanting to learn more about web3.
Adoption
MBA will spread awareness around the possibilities of what can be achieved using blockchain technology.
Support
MBA will act as a support platform for businesses and individuals looking to enter the web3 space.
Inclusivity
MBA will strive to increase inclusivity in web3, ensuring the space is accessible for all.
Who is part of Manchester Blockchain Alliance?
Manchester Blockchain Alliance is an ever-growing community of web3 brands and organisations.
Our current partners include leading NFT marketplace KnownOrigin and NFT for business platform, Niftyz.
You'll find a full list of our partners here.
How can I be part of Manchester Blockchain Alliance?
To find out more about Manchester Blockchain Alliance head to our website and be sure to follow us on Twitter where we'll keep you updated with all our latest events and meetups.
And if you're looking to network with fellow brands and individuals in the web3 space, or just grow your knowledge of all things blockchain, we'd love you to join our growing Discord!