Published 6th July 2020
The mystery of Chainlink's Sergey Nazarov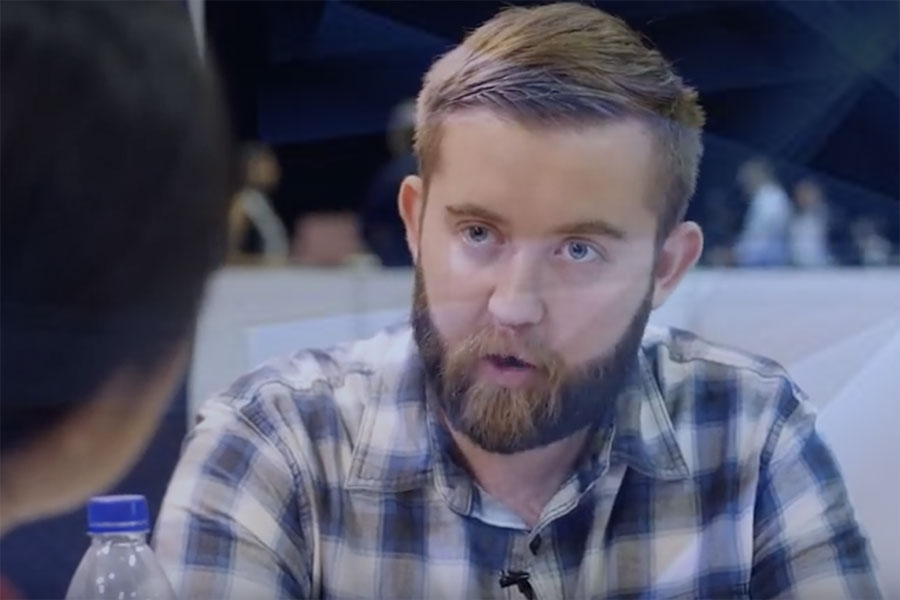 We take a look at Sergey Nazarov, the founder of Smart Contracts and Chainlink. Is there a bit more to Sergey than he's letting on?
Sergey Nazarov is a 32-year-old tech entrepreneur, he is the man behind Smartcontract.com which led him to the creation of Chainlink in 2017. We know he loves a plaid shirt, but what else? He is a relatively private man that likes to keep off social media, instead, he chooses to dedicate his time towards the growth and development of Chainlink.
As our team at Avark have a development background, we thought we could come at this from a technical angle that's not been fully explored before. We've dug a little deeper and found some interesting facts about Sergey and his history, we'll let you put the pieces together yourself.
"A wise man seeks the truth for he knows it will always find him" (Sergey Nazarov 2013)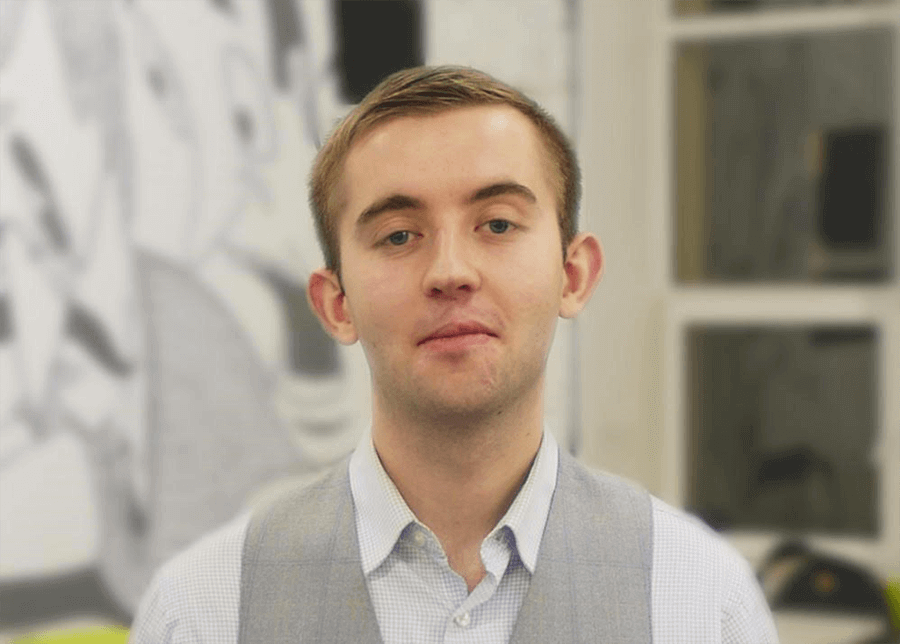 1. Sergey and smartcontract.com
You may have seen rumours on Reddit that Sergey Nazarov bought the Smart Contract domain just 6 days before the Bitcoin white paper came out in 2008. However, the fact that Sergey owns the name now doesn't mean he was the one that bought it back in 2008.
After looking into the history of the smart contract domain we can see that the domain was indeed bought by someone just 6 days before the Bitcoin white paper was released by Satoshi. This record of the domain provided by DomainTools states that the domain was registered on the 25th October 2008, with the Bitcoin white paper being released on the 31st October 2008.
Through looking at the internet archives from 2008 onwards of smartcontract.com we can see that no one ever did anything with this domain, it was simply being held, until the Smart Contracts website was launched in 2014.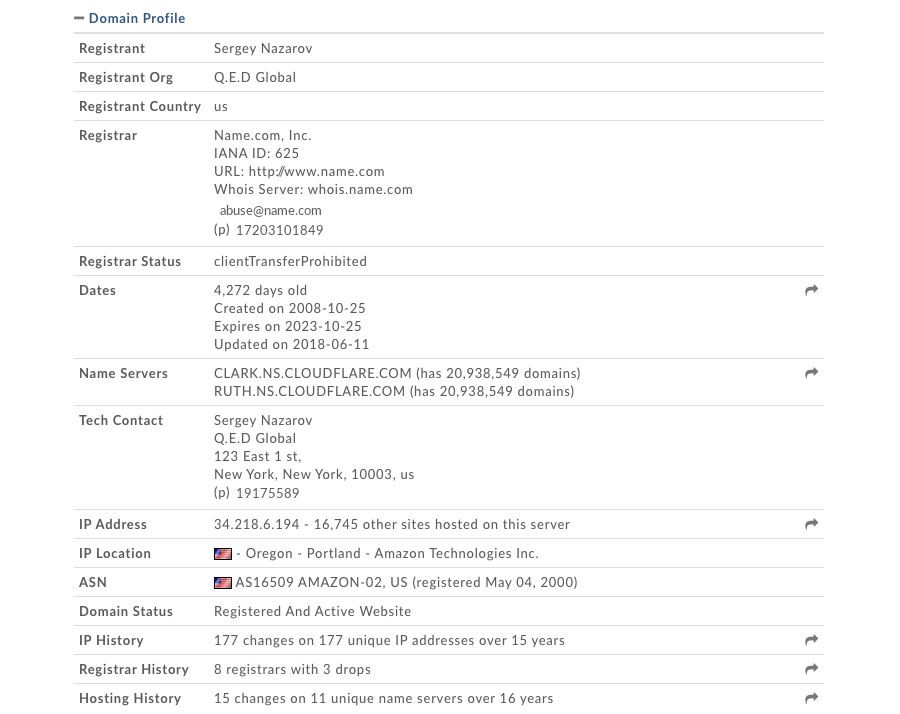 2. Smartcontracts.com domain movement
If we look even deeper we can see that the domain was transferred to another account in November 2014. At this point, we can be certain that it was Sergey that the name was transferred to.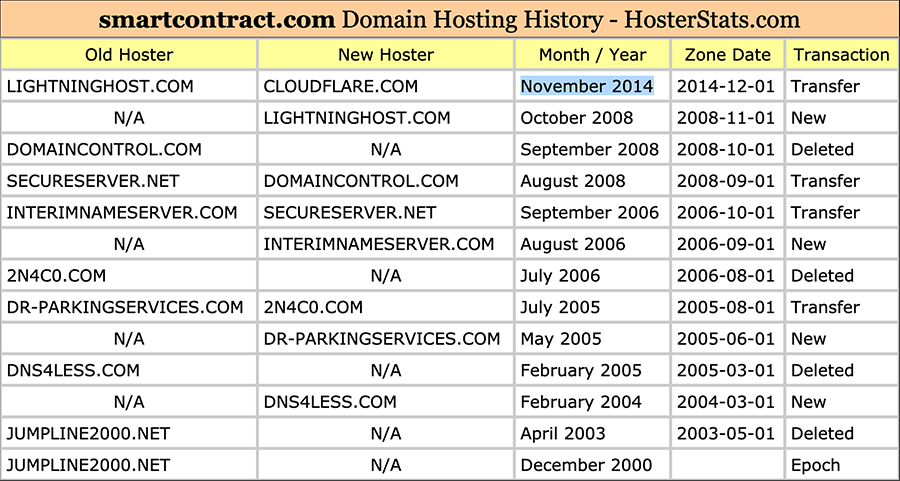 This means that the person or group that transferred the domain to Sergey, bought it just 6 days before the Bitcoin white paper was released.
Just a matter of days after the domain changed hands, the first version of smartcontracts.com was pushed live by Sergey. A domain name isn't something you buy a few days before you launch your new business. Especially when you want the domain to match up exactly with the name of your business.
3. What else does Sergey own?
Looking through the source code of one of Sergey's past endeavours, we were able to find his email address.
Sergey used this email address to register domains of new businesses, projects and organisations. We completed a reverse WhoIs lookup on this email address, which gave us all the sites that were registered with it.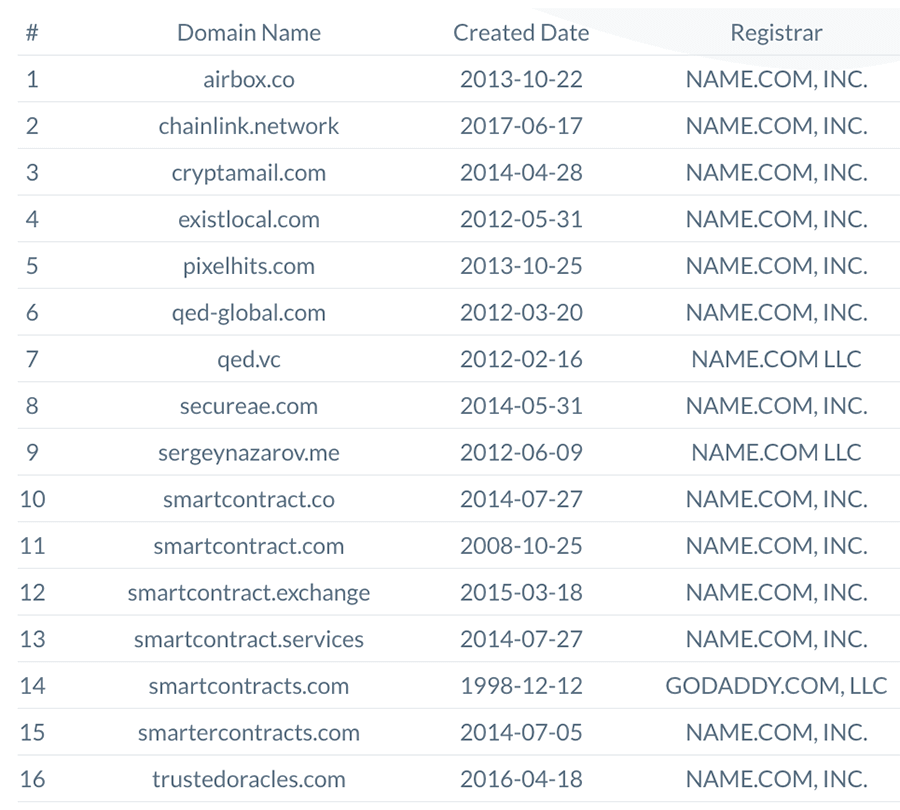 Here we can see a glimpse of the mystery man and his past endeavours. Despite Chainlink coming out officially in 2017, you can see that Sergey originally registered the domain trustedoracles.com back in April 2016, this could have been the initial name for Chainlink.
Sergey, despite being relatively young at 32 years old, has been involved in a variety of different projects, these mainly match up to his LinkedIn profile. However, the list throws up some mystery businesses and projects that Sergey has been involved in, such as airbox.co and pixelhits.com, these domains have expired.
4. Bitcoin smart contract website
Ever wondered what the Smart Contract website set up by Sergey looked like when it was first released? Take a look at the first-ever published version of the smart contract website. You can see some of the first practical uses of Smart Contracts, including making Bitcoin payments based on SEO rankings and Bitcoin Escrow.
Sergey even talks about the possibility of buying and selling houses using their Smart Contract platform on the website. What's interesting is the entire website is based around the Bitcoin project. The website icon next to the title (on the tab bar) is even the Bitcoin logo.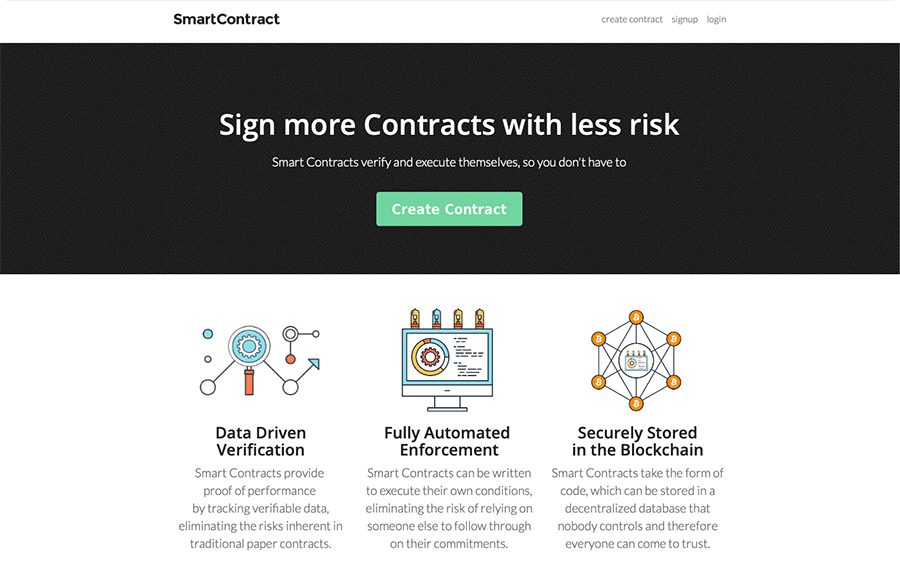 5. 10 years in Blockchain?
Sergey recently conducted a live talk on the Chainlink channel where he admitted how long he'd been working in the Blockchain space. Stating he'd been in the space for over 10 years. This means Sergey must have started working in the space from 2009/2010, the same period in which Bitcoin was released to the world.
Could Sergey have been involved in the development of the world's first cryptocurrency?
6. The Russian links
According to Sergey's LinkedIn profile, "QED Capital provided founder-friendly venture capital to highly technical founding teams in Russia and Eastern Europe". QED was the company that provided the funding behind some of Sergey's past endeavours including Crypto mail and Secure Asset Exchange (SAE).
However, what is hidden on the Chainlink and Smartcontract.com website and also Sergey's LinkedIn, is that QED is the organisation behind Smart Contracts.com.
You may have already noticed the organisation's name on the WhoIs record, next to Sergey's details. The Russian organisation were the one that registered the Smart Contract domain with Sergey. The QED website states that Sergey is actually the Managing Director of the organisation.
Furthermore, a recent article from the CoinTelegraph revealed that Satoshi Nakamoto used a Russian proxy for the Bitcoin.org website.
The IP address was found to be shared with one other Russian user, who was posting reviews of a hotel in Vietnam. His name, Sergey.
What do you think? Is there a bit more to Sergey than he's letting on here? Could Chainlink be part of something even bigger? Have we missed something here? Let us know what you think on Twitter @AvarkAgency
As a web3 design agency, we see it as our duty to keep you on top of the latest news and trends in web3. Let us know what topic you want our team to cover next!