Published 22nd June 2023
Ultimate Guide to SEG3 2023: What is it and How to Get There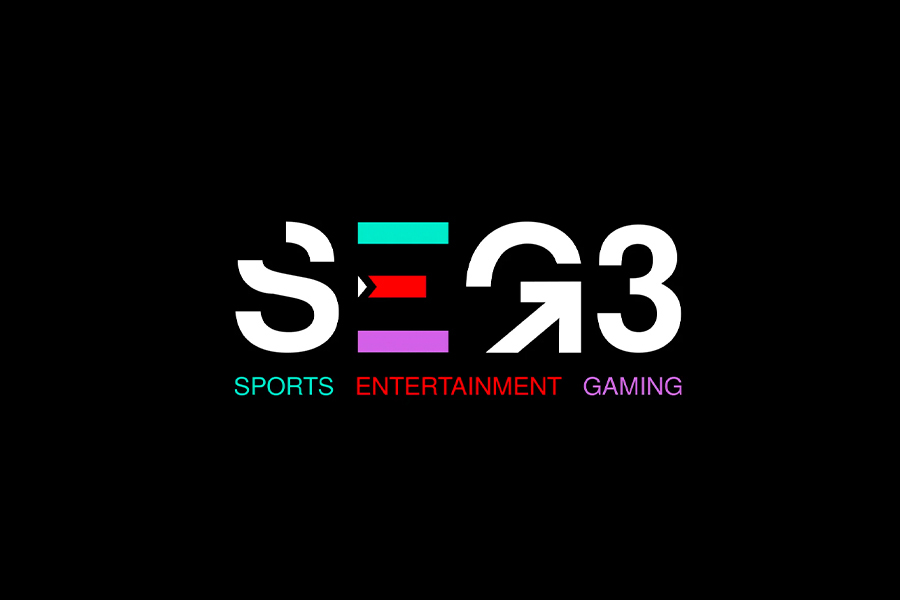 Sports, entertainment and gaming all come together to make one of the biggest web3 events in the UK. This is the place to hear all about what SEG3 is, how you get there and who will be talking at this year's web3 conference in London.
What is SEG3?
If you've never been to SEG3 before or never heard of it, it is an acronym that stands for Sports Entertainment Gaming 3. Put simply, it's one of London's biggest web3 events that invites industry leaders from sports, gaming and entertainment to meet and collaborate with the web3 community.
The conference started in 2022, and is just one of many web3 conferences popping up around the world right now. SEG3 is attracting an impressive roster of industry leaders from huge companies like FIFA, Warner Bros, Unilever and Nascar to name just a few.
When & Where is SEG3?
The conference will be taking place on 28-29 June. For any Arsenal fans out there, this will be the perfect chance to visit your team's home as the conference is being hosted in the Emirates Stadium.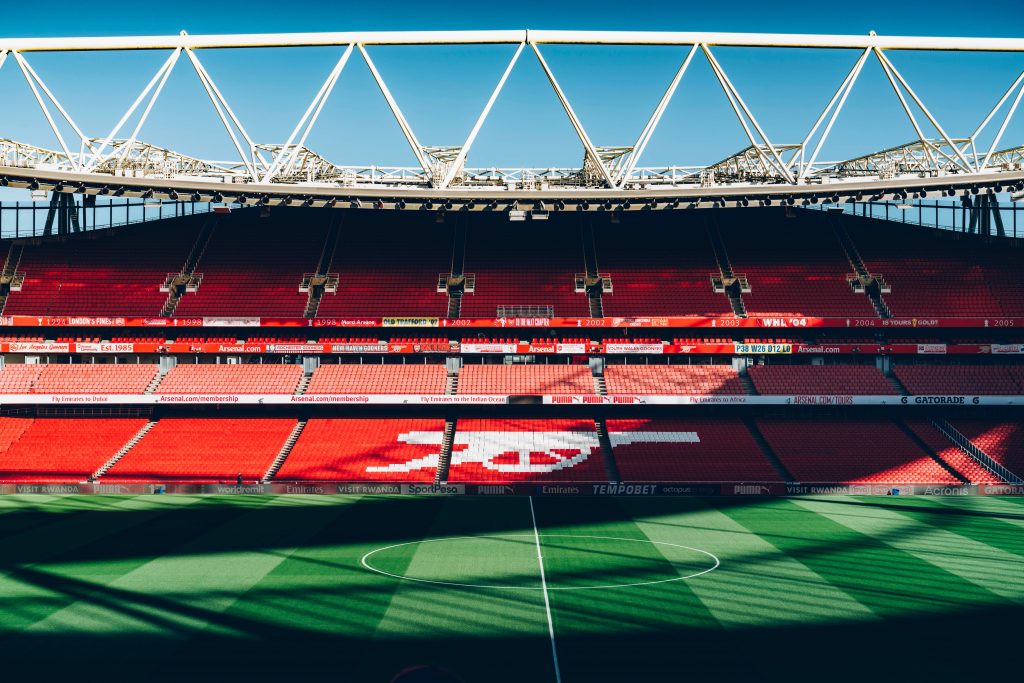 If you've never been to the Emirates before, don't worry, there are several ways to get to Emirates Stadium. You can use the tube stations such as Arsenal station (Zone 2, Piccadilly Line) which is a 3-minute walk from the stadium or Finsbury Park station (Zone 2, Victoria Line and Piccadilly Line) which is a 12-minute walk from the stadium.
You can also use buses and trams. The nearest bus stops are located on Holloway Road, Nag's Head and Seven Sisters Road.
You can also use the Emirates Air Line cable car which provides a unique view of London and is located near the stadium.
If you're driving, there are several car parks available near the stadium. You can plan your journey from your home to Emirates Stadium on Transport for London's online journey planner.
SEG3 Speakers & Panels
This year, SEG3 is hosting a pitch challenge that will see new starters pitch their ideas in front of industry veterans from the likes of BITKRAFT Ventures, Outlier Ventures, Caerus & RedBeard Ventures and the audience. Companies had until May 12th to apply to be part of the pitch challenge, with the winner being able to claim a £20,000 support package to kickstart their idea.
If you're in the mood to hear some revolutionary new ideas, this won't be one to miss. The pitch challenge will run for an hour on the 29th from 10:20am.
There will be plenty of speakers attending the conference, so no matter what industry you work in, there's bound to be someone that's interesting to you.
It is by no means an exhaustive list, but here are some of the biggest events taking place, and who is involved:
Wednesday 28th June
9:30am – The Future of Digital Identity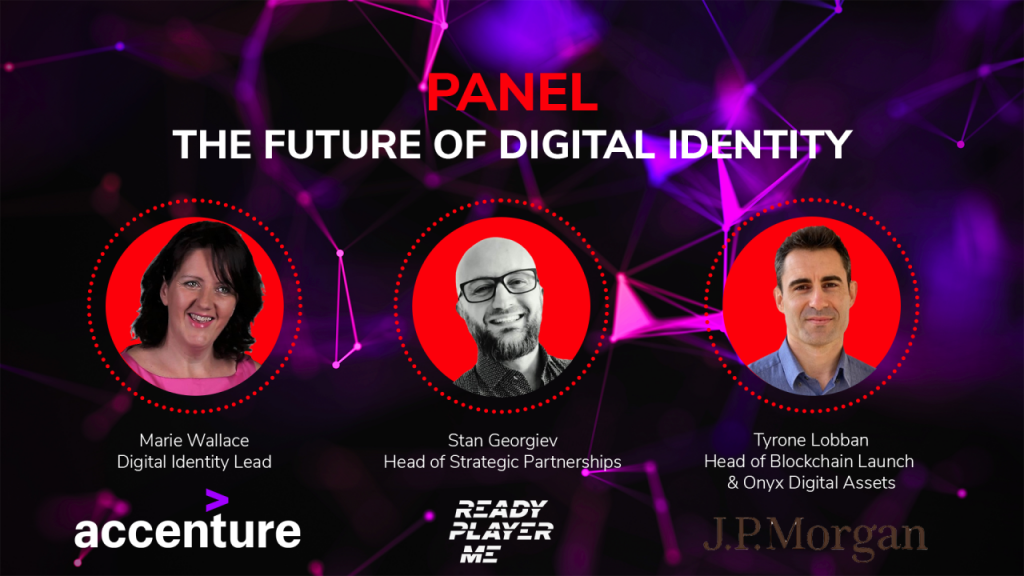 Kicking off the conference will be Accenture's Tech Vision 2023 "When Atoms meet Bits", which paints a future that fuses the physical and the digital, moving away from isolated digital experiences to realise a digital society that seamlessly converges the physical lives we've been leading with the digital ones we've been rapidly expanding.
How will digital identity evolve to satisfy the requirements of this new world? Find out bright and early at 9:30am on the 28th.
2:05pm – What Does Generative AI Mean for the Future of Web3?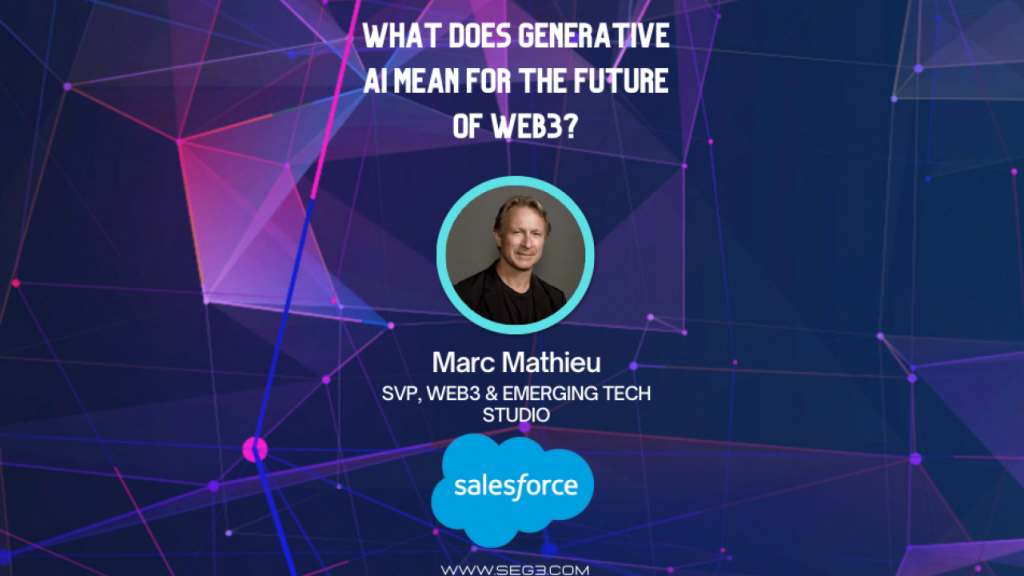 Marc Mathieu from Salesforce will be addressing the elephant in the room that is generative AI, like DALL-E and ChatGPT. Mathieu plans to tackle topics like web3's role in proving provenance of assets, how AI can enhance web3 initiatives, how generative AI will reduce barriers to entry for creatives and the opportunities for web3 and AI to merge to benefit businesses.
This talk will be on the 28th at 2:05pm.
2:30pm – Generative AI, and its Impact on Creators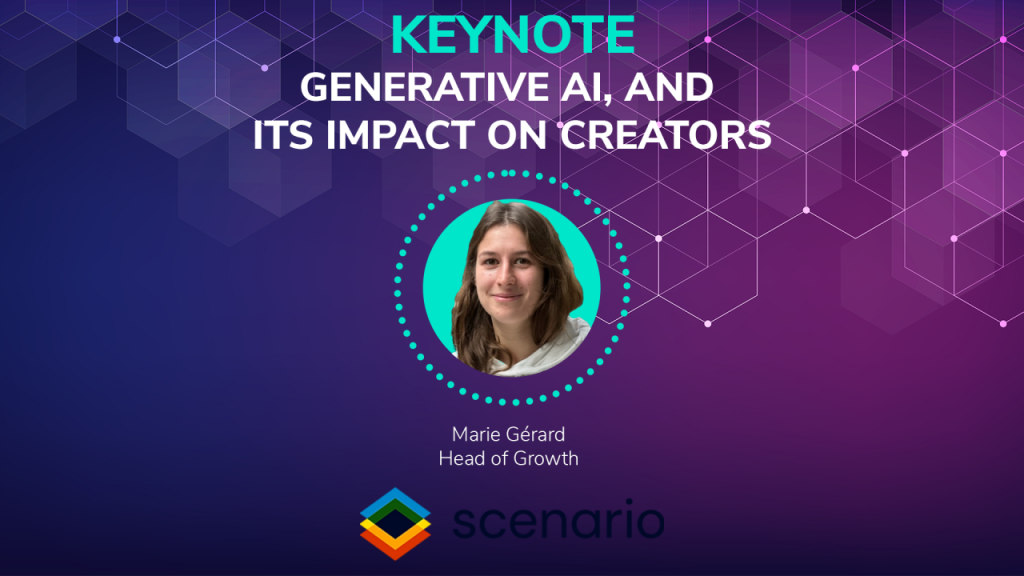 On the flip side, Marie Gérard will be discussing specifically generative AI's impact on creatives. How does AI improve accessibility for game developers? What are the limitations of generative AI? And will it impact creators positively or negatively?
These pressing questions will be answered right after Marc Mathieu's talk at 2:30pm on the 28th.
3:20pm – Next Generation Broadcast Experience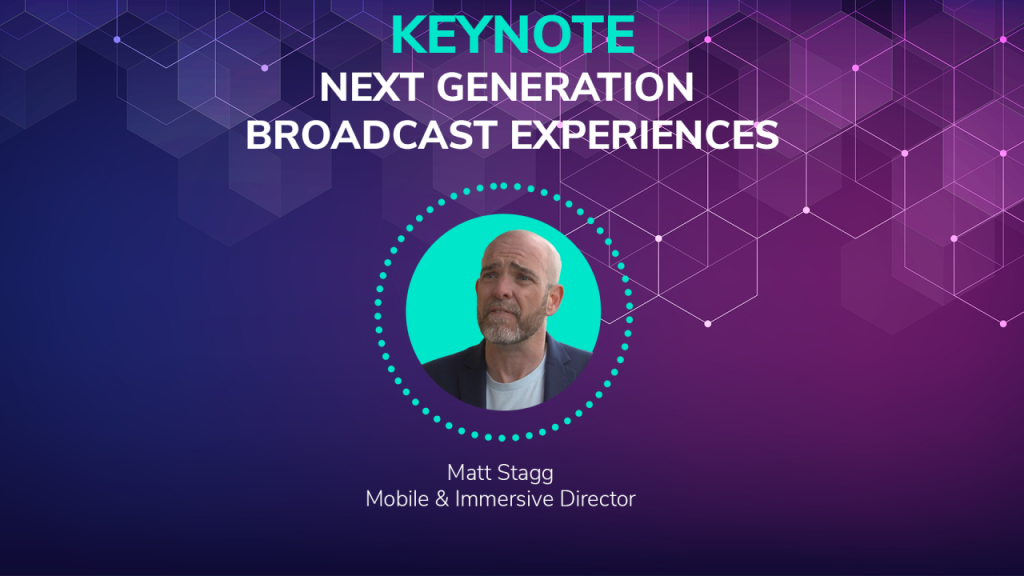 Matt Stagg serves as the keynote speaker for this discussion about volumetric video capture, which generates 3D video, and how virtual production will be affected by this growing technology.
How will immersive content capture improve the experience for the audience? What are the tech's current limitations? You'll have to attend at 3:20pm on the 28th to find out.
4:15pm – The Arrival of Digital Fashion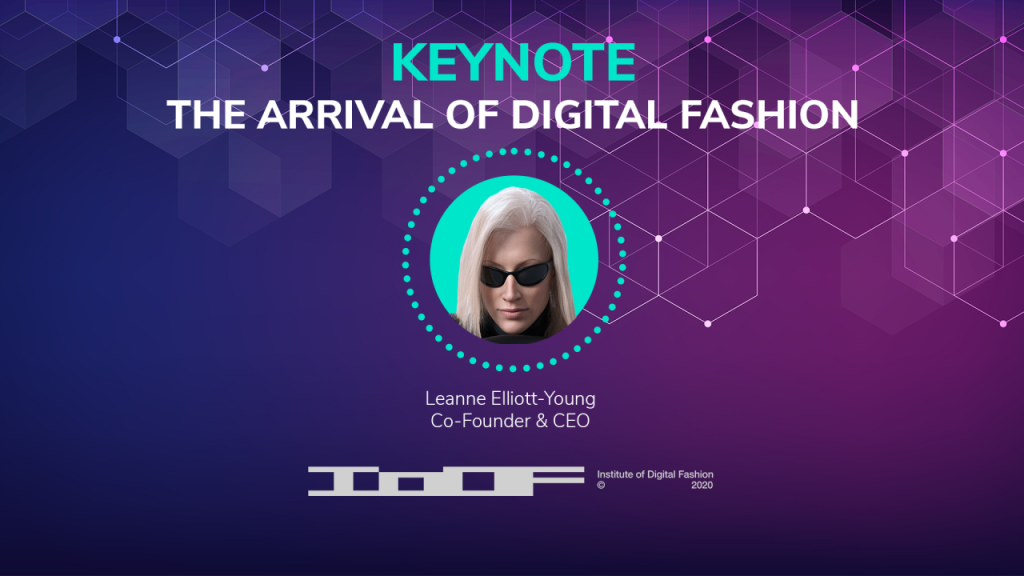 Looking good URL is now just as important as IRL, so how is the fashion industry going to handle the newfound interest in digital fashion? Leanne Elliott-Young from the Institute of Digital Fashion will be diving into the merger of physical and digital fashion.
What role will fashion play in helping users find their digital identities? How can we ensure the metaverse is inclusive? Find out at 4:15pm on the 28th.
5:10pm – Hitting the Right Notes; Web3 in the Music Industry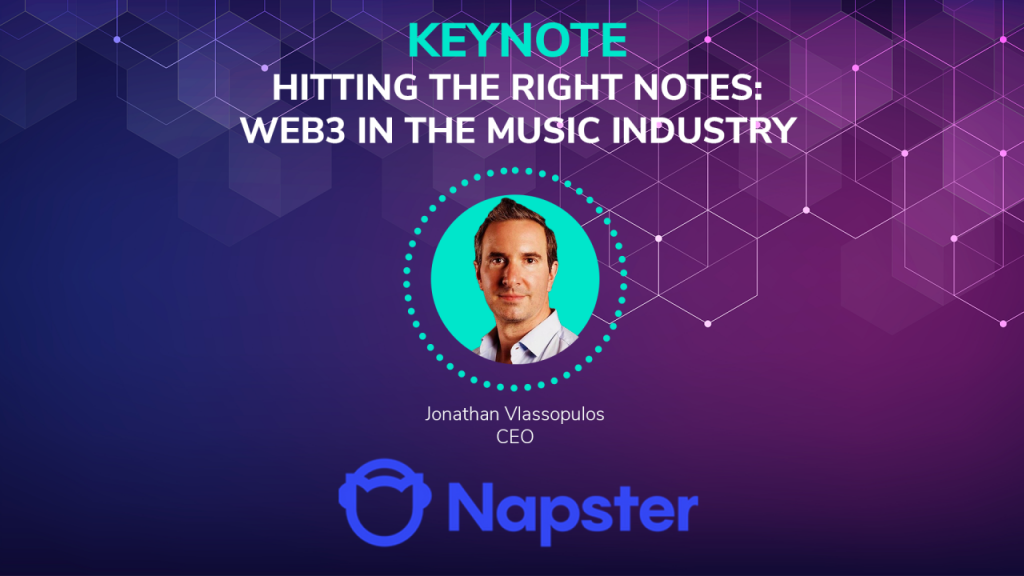 Music has always been a fragmented industry, says Jonathan Vlassopulos from Napster. Web3 promises to shift the power back to the hands of the creator, so how will the industry change?
Jonathan will tackle challenges such as what a decentralised music ecosystem would actually look like, as well as the benefits that tokenized rights and IP would bring. He'll also be looking at capitalisation of virtual events in the metaverse and improving accessibility for consumers and artists alike.
Catch the CEO of Napster at 5:10pm on the 28th.
Thursday 29th June
9:40am – Raising Investment in a Bear Market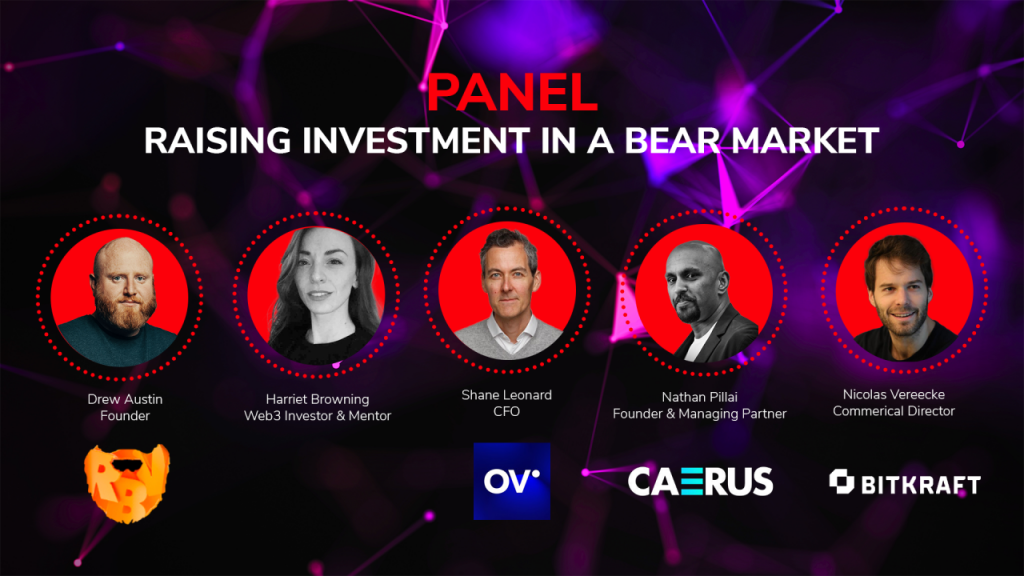 Times have certainly been tough for the crypto community recently, with the collapse of FTX and the plummeting value of most altcoins, but this brings opportunities and challenges for both investors and start-ups.
Nathan Pillai from Caerus, Nicolas Vereecke from BITKRAFT, Drew Austin from RedBeard, seasoned investor Harriet Browning and Shane Leonard from Outlier will be discussing the bear market and how to raise capital.
Turn up at 9:40am on the 29th to catch this financially beneficial panel.
11:20am – The Road to an Interoperable Metaverse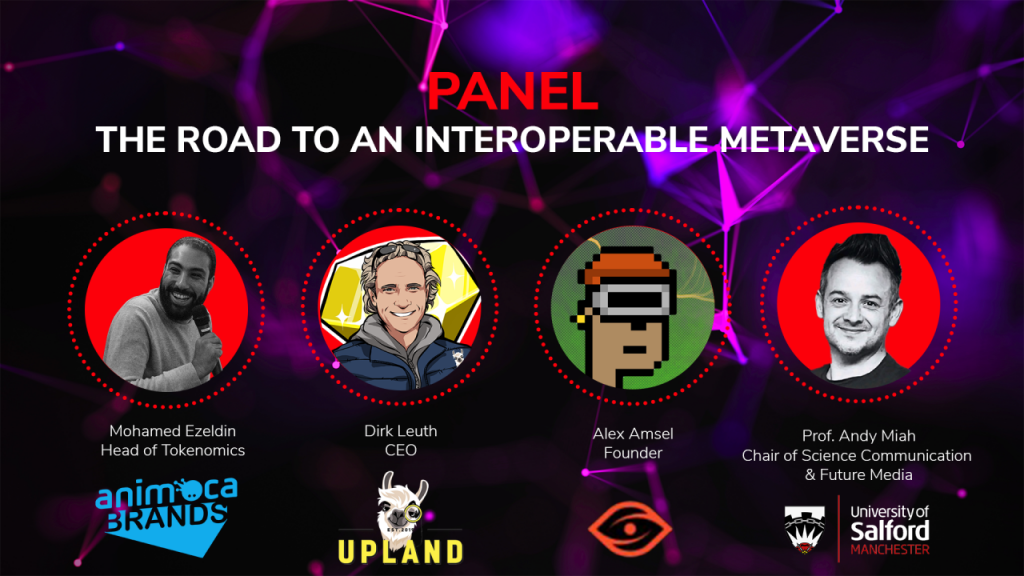 Kelly-Anne Perera from ApeSquared will be chatting with Dirk Leuth from Upland, Alex Amsel from Soulcast, Mohamed Ezeldin from Animoca Brands and Andy Miah from our local University of Salford.
They'll be discussing the role of blockchain and universal game development standards in creating a completely interoperable metaverse, and the impact that will have on consumers and enterprises alike.
They're talking at 11:20am on the 29th so make sure you don't miss it.
1:25pm – Finding Your Crew: Building Engaged Communities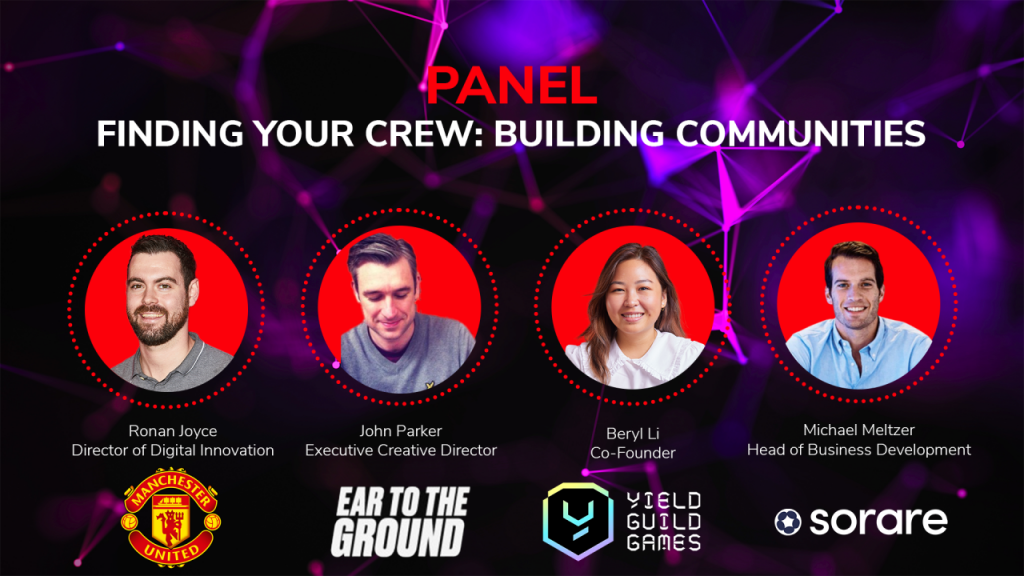 Whether a sports team, game title or film franchise, the communities built around these shared passion points are extremely loyal. The focus on community in web3 is as intense, and is often the make or break factor in the success of a project.
Beryl Li from Yield Guild Games, Michael Meltzer from Sorare, Ronan Joyce from Manchester United and John Parker from Ear To The Ground will be assessing how to adapt product/marketing to attract a web3 native audience.
Additionally, they'll be looking at overcoming the knowledge gap in onboarding to tackle the complications of merging web3 users with a web2 audience.
Check out this great panel at 1:25pm on Thursday 29th.
3:30pm – Marketing in the Metaverse: The Gateway to a Captive Audience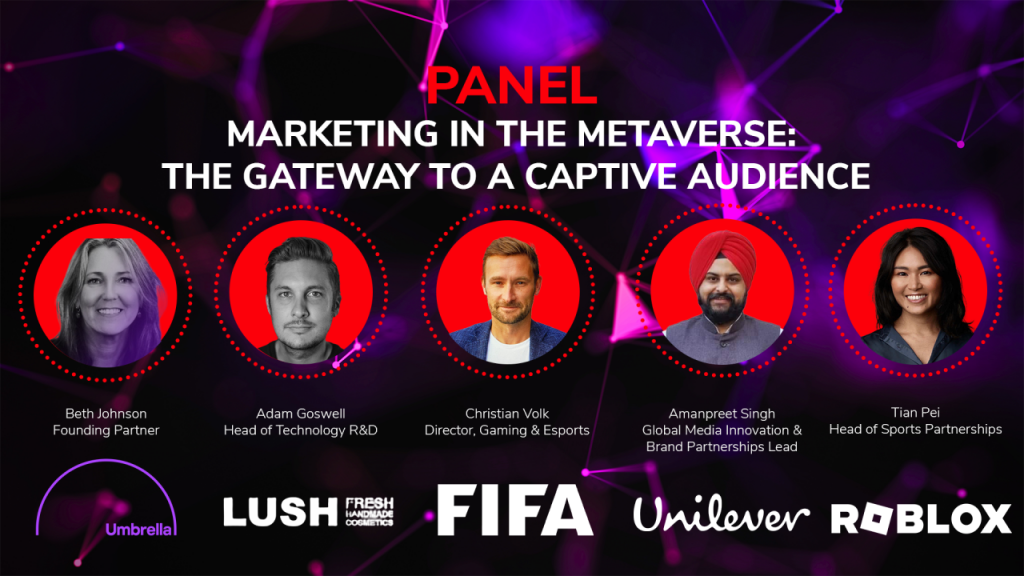 This fascinating panel discussion will feature Amanpreet Singh from Unilever, Tian Pei from Roblox, Christian Volk from FIFA and Adam Goswell from LUSH. They'll be talking with web native Beth Johnson from Umbrella, who has been driving brand loyalty through tech-powered promotional campaigns for nearly twenty years.
They'll be discussing topics like brand strategy in the web3 age, how to provide personalised experiences to customers and what success looks like in the metaverse. Make sure you catch them at 3:30pm on the 29th.
Tickets to SEG3
So SEG3 sounds pretty great right? If you're interested in anything web3, this is the place to be. There are many other panels and keynote speakers talking at SEG3, so make sure you grab some tickets and check it out on the 28th and 29th of June.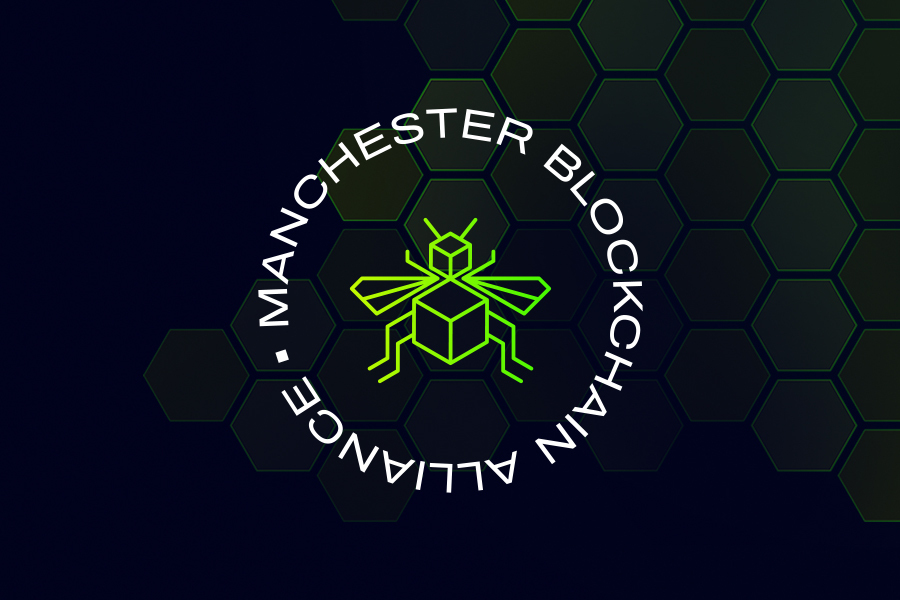 You can pick up tickets for the event through the Manchester Blockchain Alliance and get 10% off using their partner code. Make sure to follow the Manchester Blockchain Alliance while you're there for more exclusive access to web3 events and opportunities.
Other Events
If you're like us, and you're travelling far across the country just for SEG3, you might be interested in making the most of your time in London and visiting some other events on at the same time.
Thursday 29th 6pm – Web3 Startups: The Roadmap to Blockchain Success by Chainlink
Chainlink London are hosting an interactive meet-up event where they will go behind the scenes of building a Web3 startup and take a closer look at a founder's journey.
Whether you're a seasoned startup founder, an aspiring entrepreneur, or a blockchain enthusiast, Chainlink have promised to provide a treasure trove of knowledge, fun and networking!
Check it out, it's free admission. You'll have to head over to the London Business School – Sammy Ofer Centre, 117 Marylebone Road, NW1 5PT.
Thursday 29th 6pm – An Introduction to Web3 and the Metaverse
If you're not already fully native in web3 this one is a must. This workshop hosted by Kadeem Henry from visual solutions tech company Disguise One should be enlightening for businesses or sole traders looking to enter web3.
Disguise One has created a software platform that can produce and execute stunning 3D rendering and projection mapping in real-time. Their tech is already being used across many industries, including at the Super Bowl halftime show and the opening ceremony of the Olympic Games.
There will be a chance to network and a Q&A for all your burning questions, so make sure you reserve a spot for free! The event is at HTA Design LLP, 75 Wallis Road, E9 5LN.
Thursday 29th 6:30pm – Web3 Networking at the Sway Bar
After a jam-packed couple days of talks and panels, it might be nice to grab a chat and make some connections at this web3-centric networking event at the Sway Bar on 61-65 Great Queen Street between Covent Garden and Holborn, WC2B 5BZ.
Be quick though! If you want to come say hi you'll need to reserve a spot on Eventbrite. It's free admission so feel free to pop in whenever you can, the event runs from 6:30pm to 9pm.