Published 26th March 2021
What Does the Future Hold for Cardano (ADA)?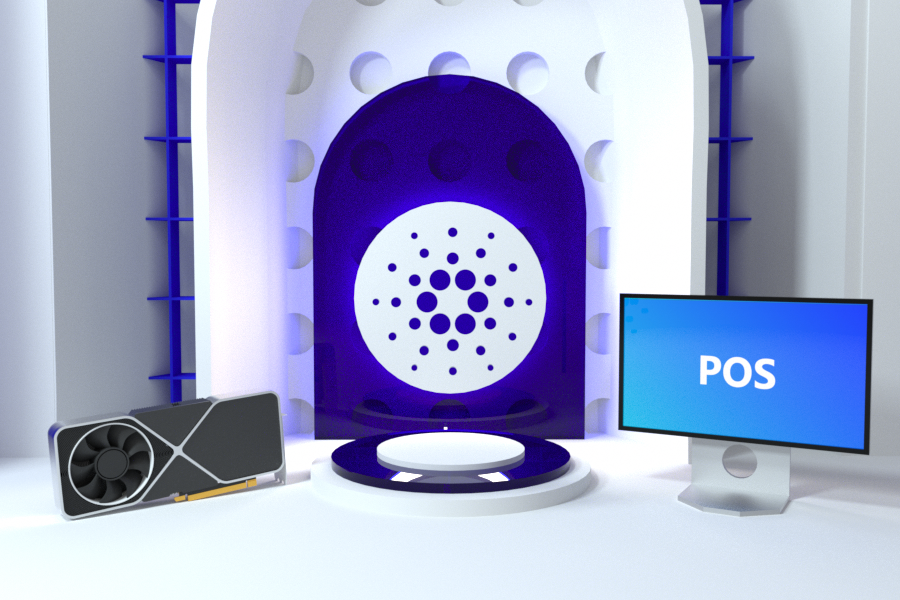 Cardano has taken the Blockchain space by storm recently, but why has it seen such growth and what does the future hold for the project and the ADA token.
The rise of Cardano
With the price of ADA (the native token of Cardano) shooting up over 4,000% in the last year, partnerships with IBM and New Balance on the horizon, and a recent Coinbase listing Cardano seems unstoppable right now.
ADA has moved into the top 3 in terms of total market cap and also recently broke its all-time high, leaving many followers labelling it as the future of Blockchain.
We decided to take a deep dive into the project and explore the team & tech behind Cardano, and why it might be the next big project to watch…
What is Cardano?
Cardano is a public Proof of Stake (PoS) blockchain and smart contract platform, founded by an ex-ethereum co-founder Charles Hoskinson, as part of his and Jeremy Woods project called IOHK (Input Output Hong Kong).
With a total token supply limited at 45B and a current market cap of around $34B, ADA is the token attached to the Cardano blockchain.
Cardano is the first Blockchain to be founded on peer-reviewed research.
An essential part of the Cardano ecosystem is the community, with every ADA holder also holding a stake in the Cardano network. Holders can opt to stake their ADA in their own Staking pool to earn rewards.
Holders can also pledge their ADA into a staking pool with other members of the community, this increases the pool's likelihood of receiving rewards. This allows users who may not have the capital or resource to run their own node the opportunity to participate in the network.
Checkout the Cardano Blockchain Explorer to see all this in action!
Who is Charles Hoskinson
Even if you've never heard of either Cardano or IOHK, you've probably heard of Charles Hoskinson.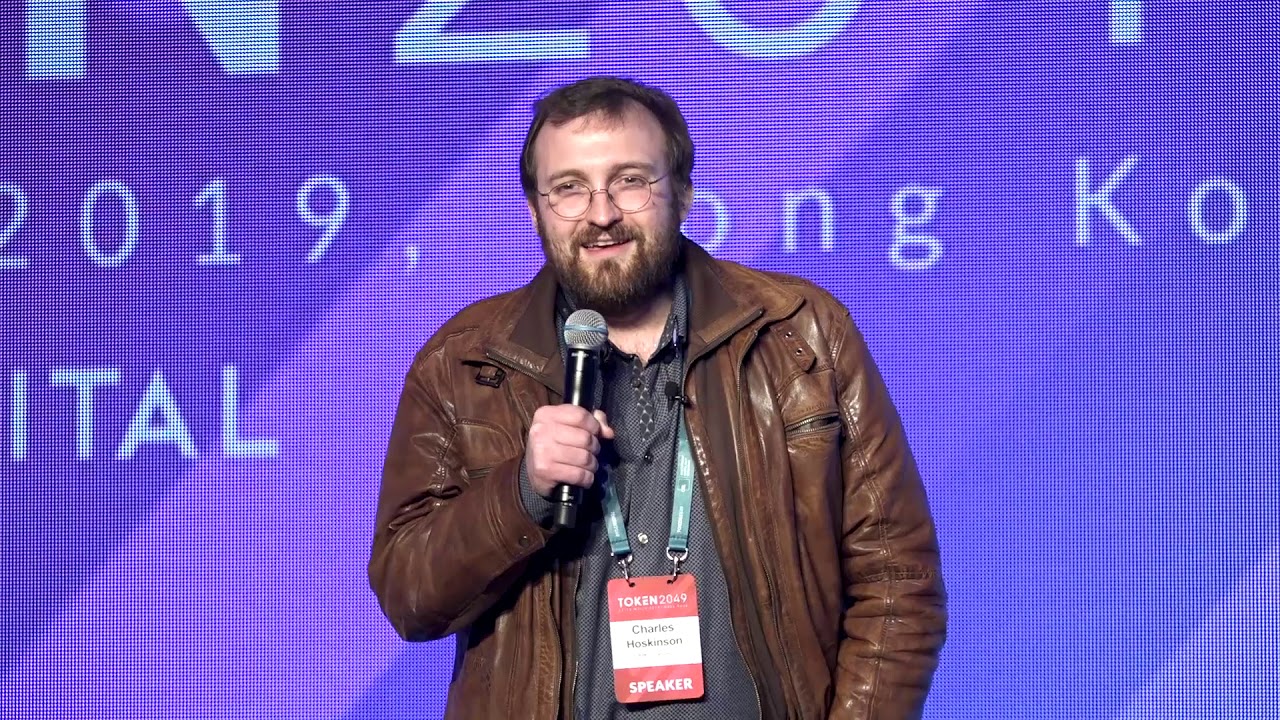 Hoskinson was one of the five founding members of Ethereum in 2013, where he helped develop the first blockchain which used smart contracts, allowing users to build on the network.
One of the reasons that Charles stated he created Cardano was because of some limitations of the Ethereum network and the lack of progress to improve the issues on the blockchain. For example transaction speeds, lack of consensus protocol to make improvements on the network, and high transaction fees.
His passion for blockchain and cryptocurrency education has existed before many with founding the Bitcoin Education Project in 2013. He then went on to sponsor a blockchain technology research lab in the University and Edinburgh and donated $500,000 to the University of Wyoming to further a blockchain research project.
Charles is a very active member of the blockchain community and it's fair to say he has a very interesting Twitter feed.
Totally safe. I assurre you pic.twitter.com/8k8cyODegZ

— Charles Hoskinson (@IOHK_Charles) February 28, 2021
And more recently, after creating a video talking about the recent attacks in America, Charles had received a reply from a troll who hadn't seen the video yet to which Charles tweeted back insulting the person deeply. Charles then decided to turn the situation on its head and use the cent platform to sell his reply and donate the proceeds to a charity (as well as adding some of his own cash), check out the video here.
Cardano transaction fees
Cardano does feature transaction fees, but they are based on a fixed equation to calculate them using several constants, making it much easier to predict compared to Ethereum's gas-based structure.
Due to the Proof of Stake structure of the Cardano network, the fees do not go to the block producer. Instead, they into a pool and are distributed equally depending on who is considered a "Slot Leader", aka who has produced the most blocks.
Fees are constructed around two constants (a and b). The formula for calculating minimal fees for a transaction (tx) is a * size(tx) + b, where:
a/b are protocol parameters
size(tx) is the transaction size in bytes
A and B are fixed constants that are set in the Cardano code, any changes to these constants would require a hard fork. This is very different from other Blockchain networks such as Ethereum where miners can dictate the price of transaction fees based on demand and strain on the network.
To read more about transaction fees and how they're calculated check out this article on Cardano Transaction Fees.
Cardano (ADA) Staking
Cardano uses the Proof of Stake process over traditional Proof of Work. This has been successfully used by Bitcoin and Ethereum for many years.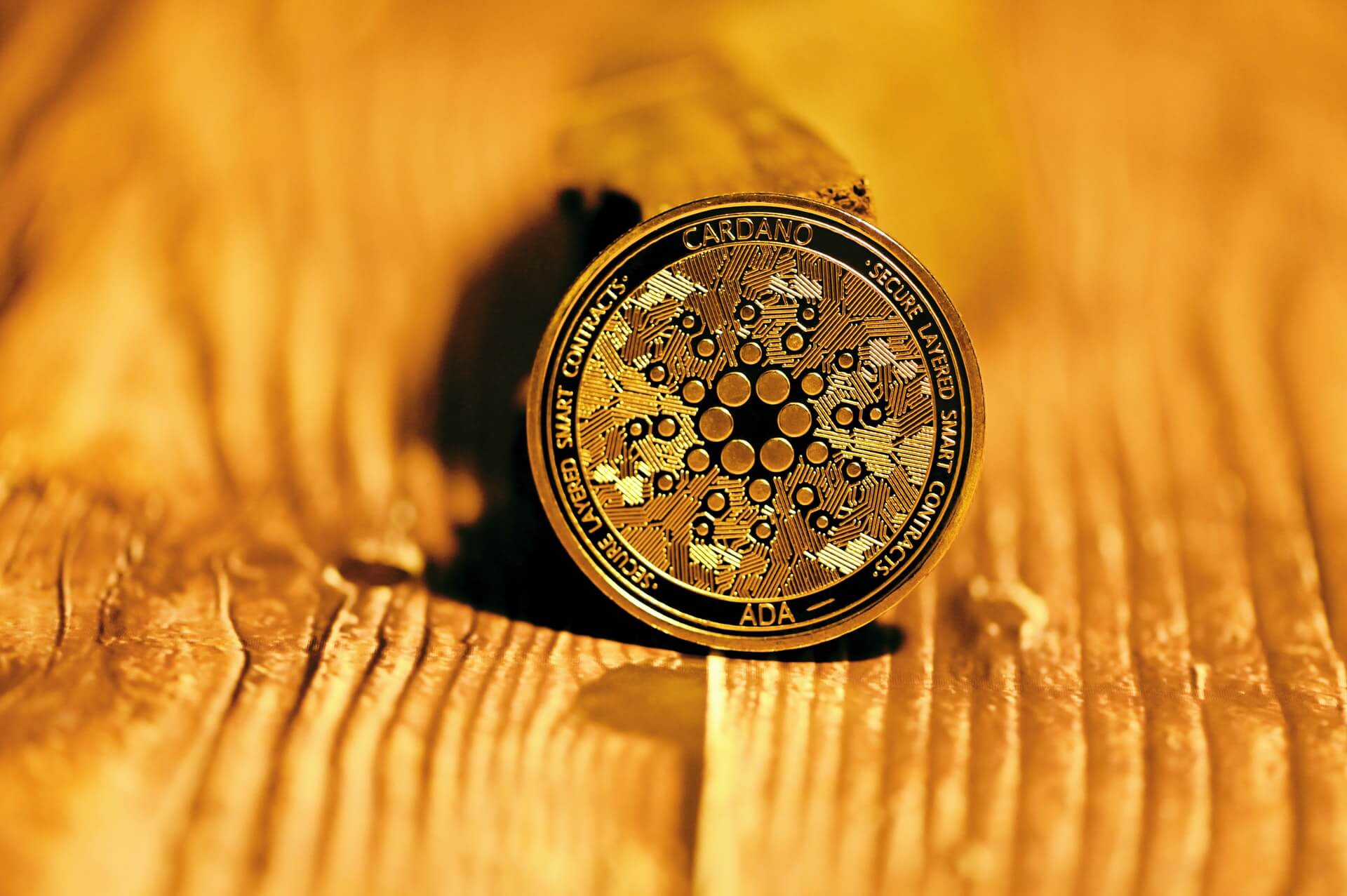 There are a couple of differences when it comes to Proof of Stake on the Cardano network.
One key difference is that miners are no longer needed, this drastically reduces the amount of computational power needed which in turn reduces the environmental impact of the Blockchain.
With Cardano, holders of ADA may stake their ADA to try and compete to be the "Slot Leader", these are the individuals who approve the blocks.
Stake Pools operate similarly to Mining Pools, where a collection of ADA holders delegate their ADA to the pool, this is then staked, the benefit being that a larger pool holds a higher value meaning a reward is more likely.
Cardano staking operates on a cyclical basis. Rewards are paid out every "epoch," or every five days.
To calculate an estimate of how much reward you may gain from staking your ADA, Cardano offers a free Staking Calculator.
Cardano partnerships and use cases?
So is anyone actually using Cardano and what can it be used for?  Charles is pretty clear about the vision for the project ?
Cardano is an open platform that seeks to provide economic identity to the billions who lack it by providing decentralized applications to manage identity, value and governance

— Charles Hoskinson (@IOHK_Charles) August 2, 2020
It's fair to say there are some pretty major names currently interested in the Cardano project.
IBM
Cardano has partnered with IBM in completing a research paper on 'Decentralised Software Updates'.
However, this isn't just any paper, this piece of research has been commissioned by the European Union, one of the biggest global bodies in the world.
You can take a look at some of the research in the GitHub repo or watch the summary video which runs through the research below:
Furthermore, this isn't the first time IBM and Cardano have worked together. The European Union has commissioned the pair to work on a piece of research together in 2018/2019, see their paper on 'Architecture of Secure Ledger Systems'.
New Balance
With an annual revenue of over 4 billion US Dollars, New Balance are one of the world's biggest shoe manufacturers. They sell a lot of high-end trainers which are often subject to criminals producing counterfeits.
In 2019, Charles Hoskinson announced the partnership at the Cardano Summit in Bulgaria. The goal of the partnership is to use Cardano's blockchain to ensure that New Balance shoes are authentic. This would allow consumers to establish whether a pair of shoes were genuine by cross-referencing an ID to the Cardano Blockchain.
"IOHK is collaborating with New Balance on an authentication pilot project. This is a consumer-level verification solution which will allow purchasers to confirm the authenticity of footwear on the distributed ledger," IOHK's Tim Harrison explained in a statement.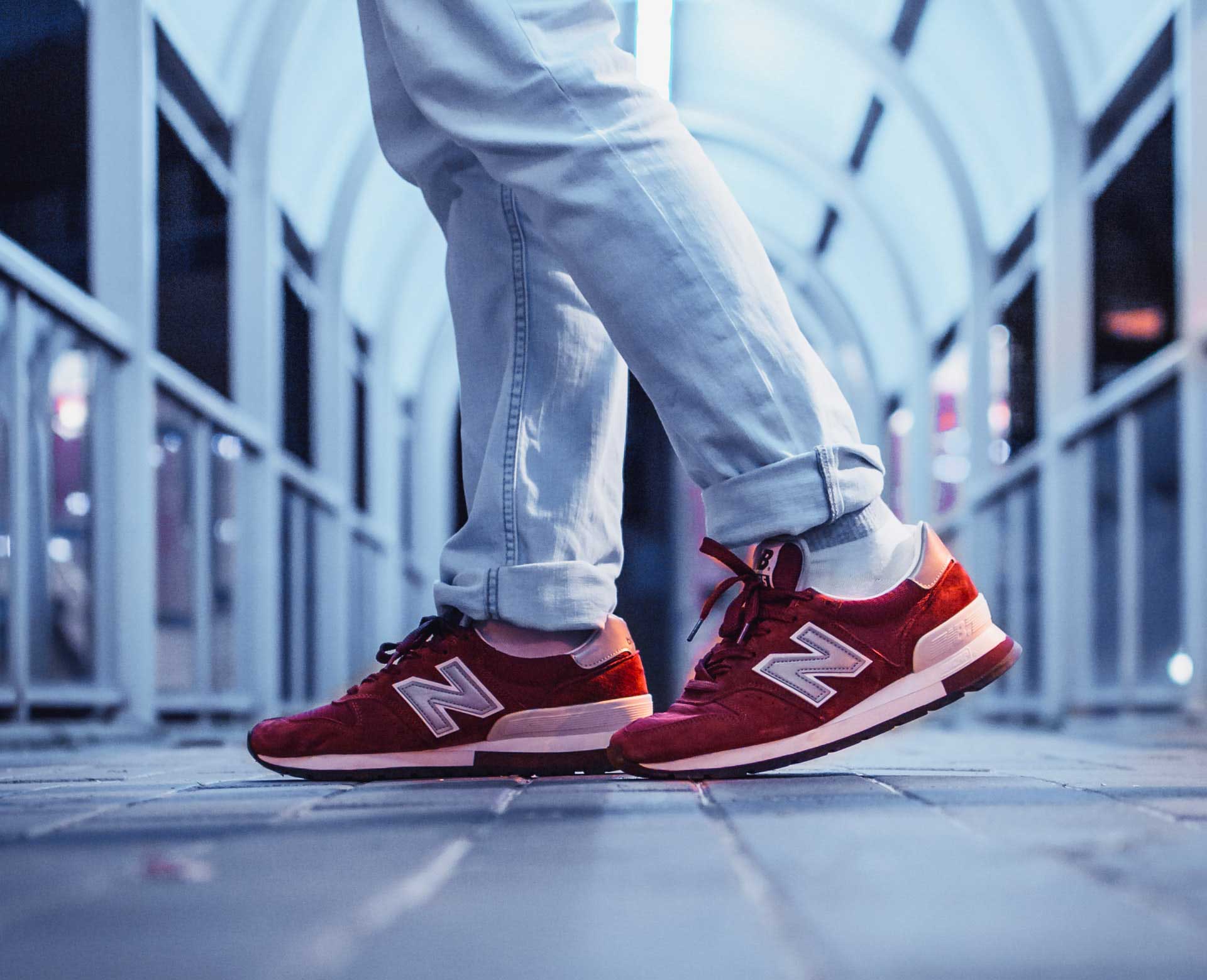 BeefChain
One of the problems we have in the 21st century is tracking where our food comes from. Ensuring the food we buy, especially meat is sustainable and from responsible sources.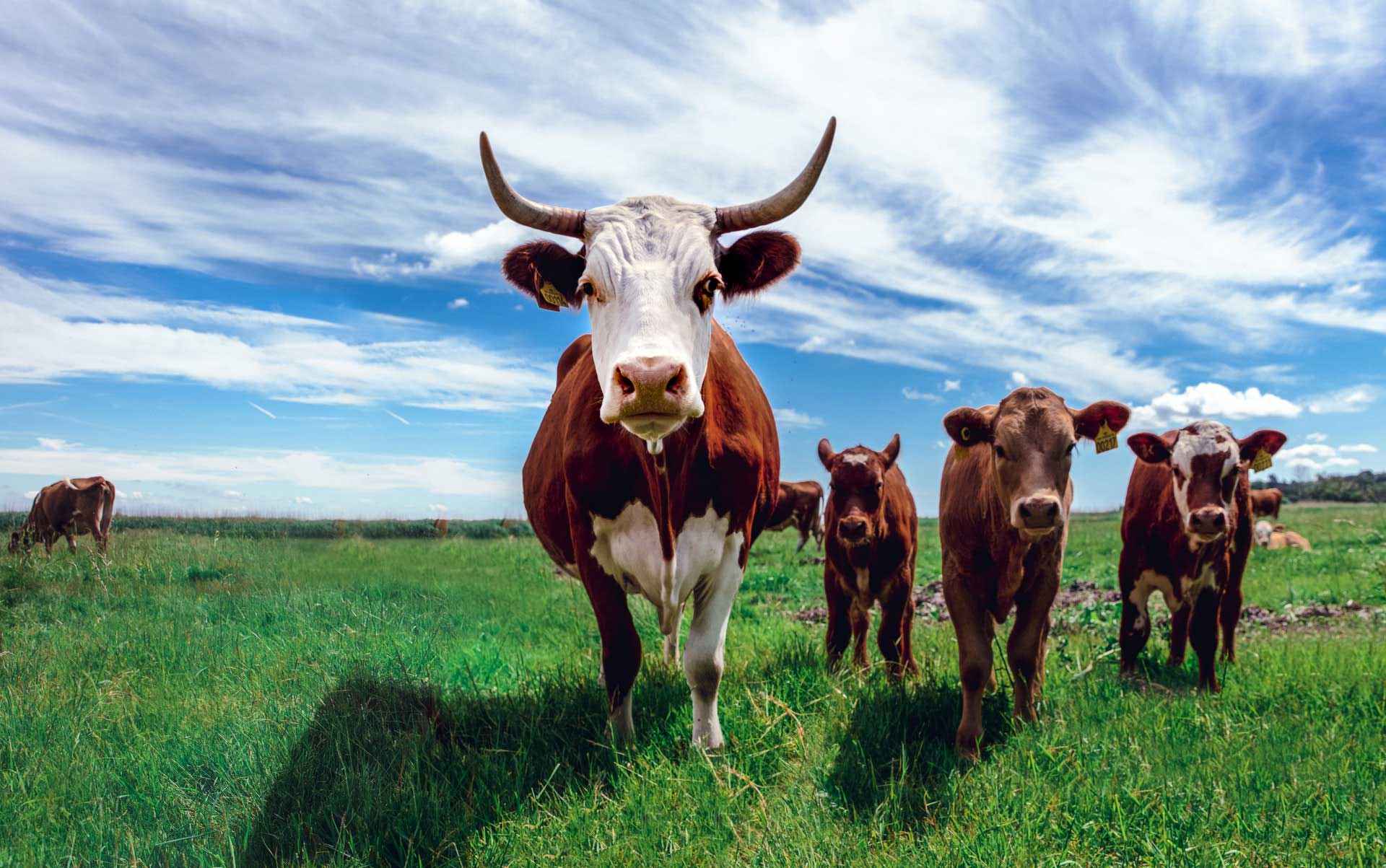 Cardano and BeefChain have joined forces to make the beef supply chain more transparent.
BeefChain uses Radio Frequency Identification (RFID) chips and internet of things (IoT) devices to track and upload unique information about individual cattle to the Cardano blockchain, providing verifiable credentials for the origin of beef products via blockchain technology.
These credentials could be easily tracked and verified on the Blockchain during the whole supply chain, allowing consumers to easily scan a product in-store and reveal its origin down to the farm-level. Ensuring that ethical standards are upheld and eliminating the risk of buying fraudulent products.
You can read more about how BeefChain and Cardano are working together in over 6 ranches with around 1,600 cattle here.
PriceWaterhouseCoopers
PWC are one of the worlds biggest accounting firms and are working with Cardano.
Charles Hoskinson recently announced that Cardano would be working with PWC to generate a new commercial strategy. The partnership aims to help grow Cardano and make it more appealing for large enterprises. PWC will also help to introduce Cardano to Fortune 500 companies.
The legal leader at PWC Günther Dobrauz has also recently said that Cardano is a 'Huge Part' of the Decentralized Future.
Read more about the PWC x Cardano partnership.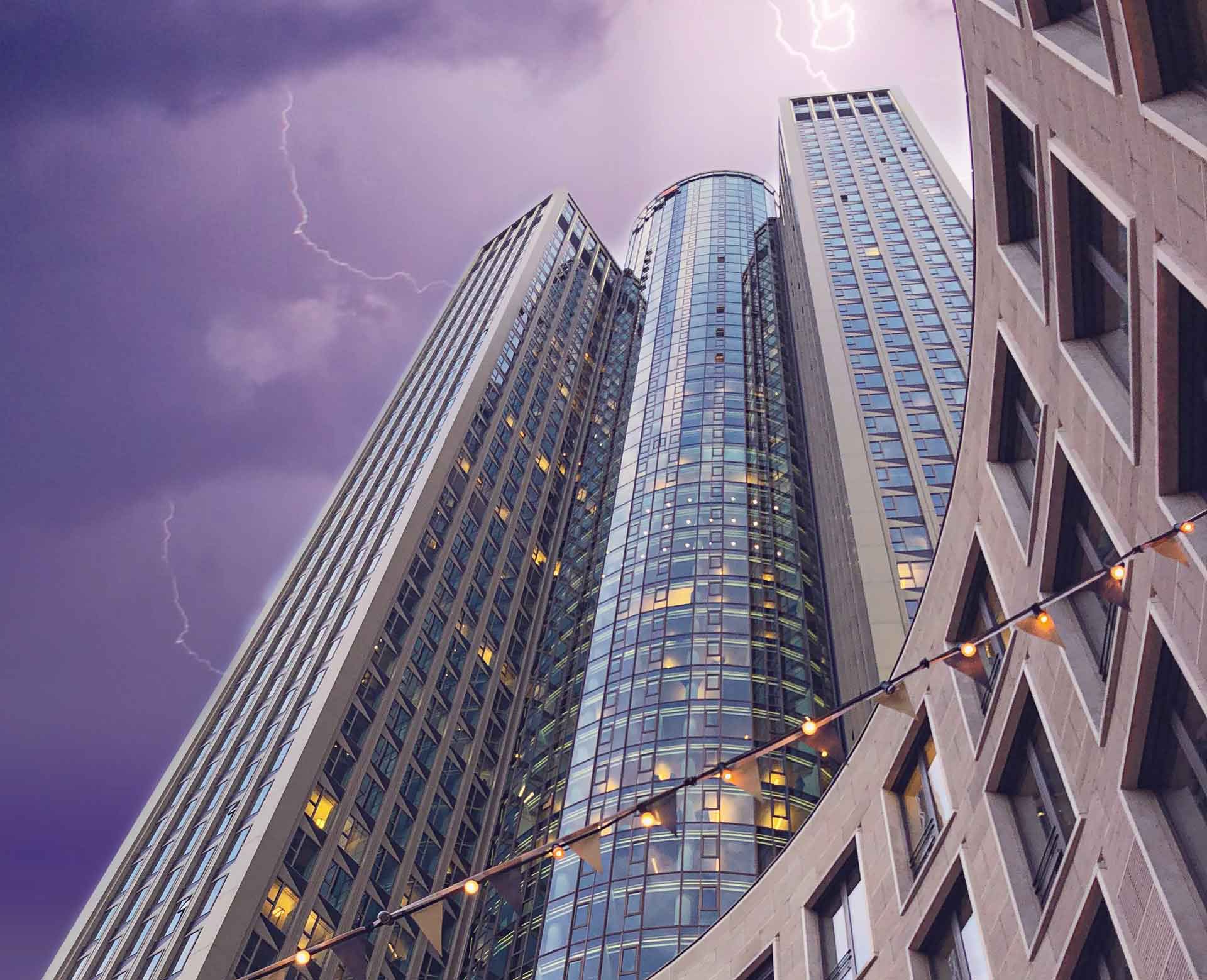 COTI Network
COTI Network is an enterprise-grade Fintech platform that provides seamless digital payment solutions for companies.
The COTI Network teamed up with Cardano in 2019 to offer an ADA payment processing solution for merchants.
This will allow merchants to make near-instant payments that can be settled in over 35 fiat currencies.
Read more about the COTI x Cardano partnership.
You can take a look at a full list of Cordano partnerships here. Check out Charles Hoskinson's YouTube channel, where he does daily check-in live streams telling people about the progress of all his projects and partnerships.
DAPPs using Cardano
Currently, Dapps (Decentralised applications) are not supported on the Cardano network. But over the next few months this is expected to change.
Check out the Cardano roadmap. Cardano has recently introduced smart contracts to the blockchain, meaning they have entered the Goguen stage.
Charles is pretty optimistic about the future of Dapps on Cardano…
This time next year I predict there will be hundreds of assets running on Cardano, thousands of DApps, tons of interesting projects and lots of unique use and utility. 2021 is going to be so much fun watching Cardano grow and evolve. The community is definitely ready to innovate

— Charles Hoskinson (@IOHK_Charles) July 26, 2020
Does Cardano have a future? Or is it just another so-called 'Ethereum killer'
Cardano certainly looks like it could turn some heads in the Blockchain space. Charles and the large research team behind the project have invested huge amounts of time and money into the development of the project which aims to scale on an Enterprise level.
The team seem to be smashing through key roadmap targets currently, in particular the IOHK announcement of "D-Day" being conformed being on the 31st March 2021, but the next 12 months will be vital for the project as members of the community will be watching closely to see if Dapp support is achieved in the GOGUEN stage.
Only time will tell if Cardano will replace Ethereum as the new smart contract platform…