Published 11th October 2021
Our Top Five Blockchain Conferences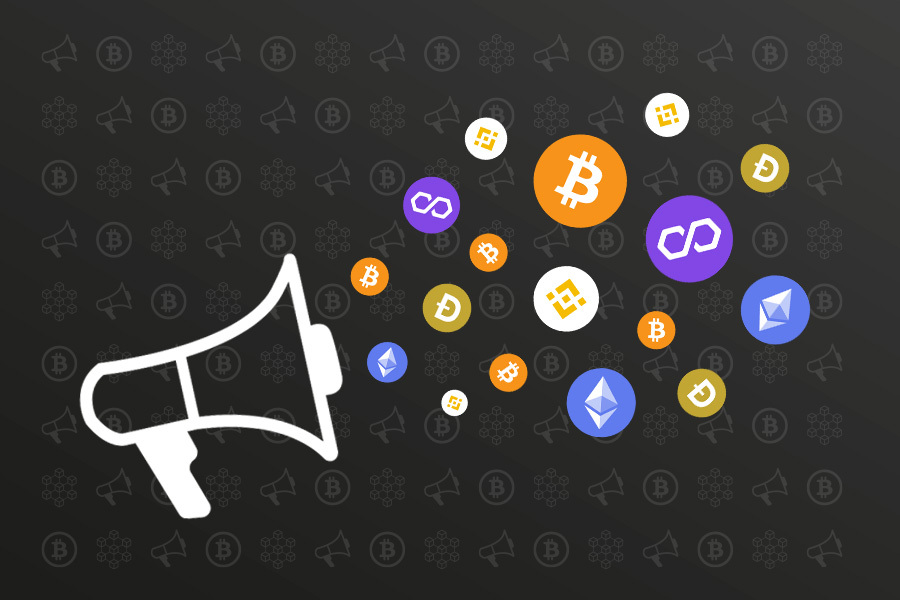 Blockchain conferences are a perfect way to grow your network and learn more about the latest updates in the industry. We've put together a list of five of the biggest and best conferences in the world.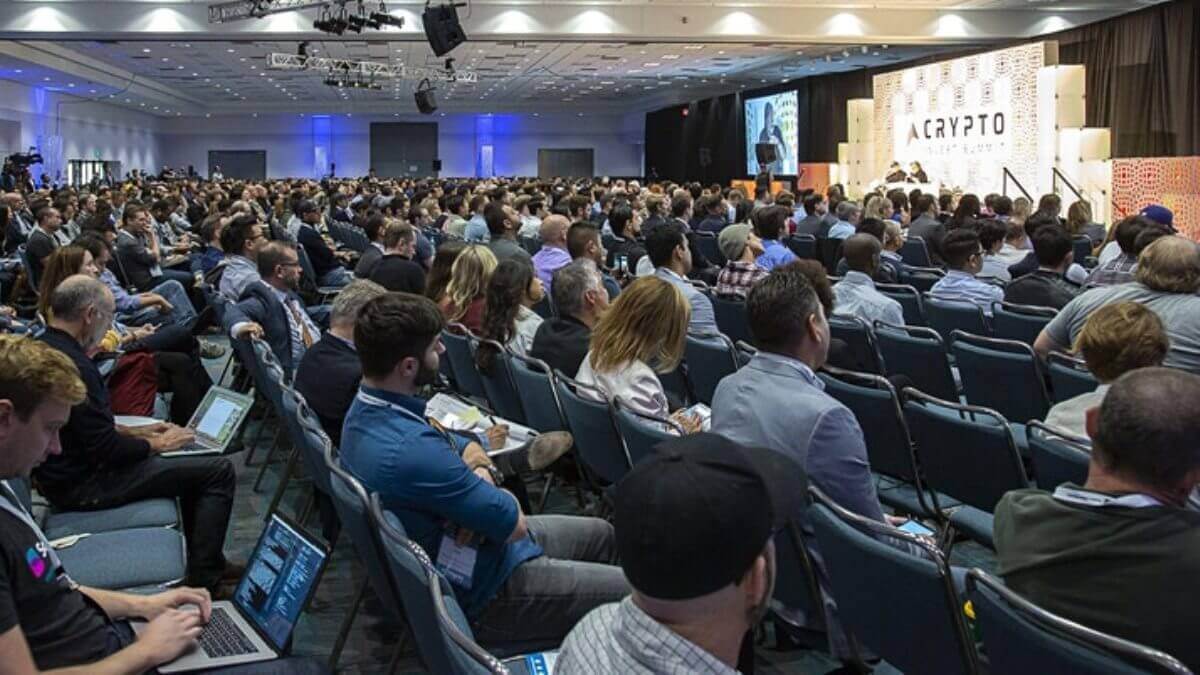 LA Blockchain Summit
2nd-3rd November 2021
Main Speakers:
Michael Saylor, Chairman and CEO of MicroStrategy
Sergey Nazarov, Co-Founder of Chainlink
Steve Wozniak, Co-Founder of Apple
The LA Blockchain Summit's mission statement is to produce world-class experiences through events and initiatives that promote responsible investing and mass adoption of blockchain technologies. This innovative approach has led them to be one of the largest in the space with 20,000 attendees expected to watch this year.
You can register to attend for free. They even provide benefits such as a template email to send to your manager to justify your trip, and $25 worth of free crypto to tempt you in.
The LA Blockchain Summit focuses on investment in cryptocurrency as well as the wider blockchain industry. They host talks from real estate investors, broker-dealers and venture-capital funds. The summit has attracted some of the biggest names in business and would be the perfect place to learn from the best about investment and business strategy.
This year, 15,000 attendees will view the conference online and 5,000 attendees will attend in person.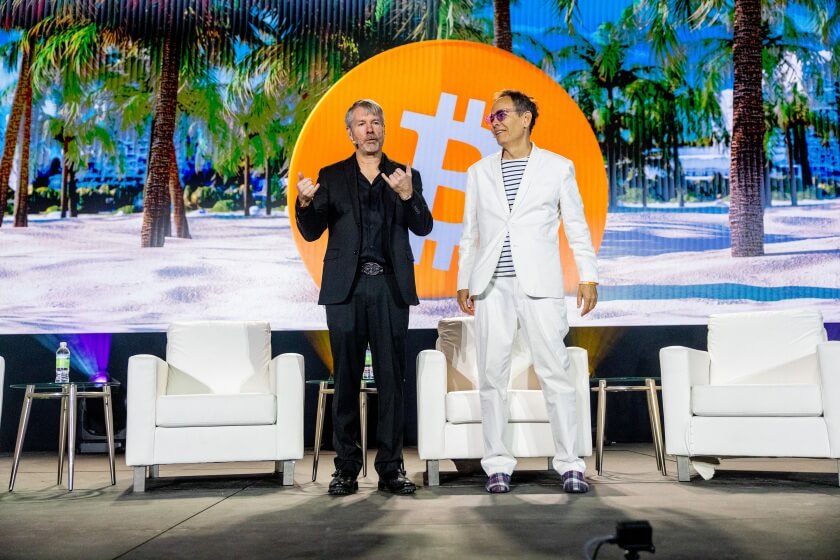 Bitcoin Miami
January 2022
Main Speakers:
Charles Hoskinson, Founder and CEO of IOHK
Roger Ver, Founder of Bitcoin.com
David Schwartz, CTO of Ripple
The conference is being held online next year because of Covid restrictions, but Bitcoin Miami won't let this restrict them. They are using it to create new opportunities. The event will have dedicated chat rooms for interaction between the speakers and attendees and opportunities for 1-on-1 talks. These talks will be available to watch online for 14 days after the initial event, meaning attendees will never miss a speaker.
It has been widely featured in multiple media outlets, including The Guardian, The Wall Street Journal, Vice and Forbes. The event has built up media hype by encouraging the speakers to engage in fiery debates. The entertaining discussions and the opportunity for attendees to network are key factors as to why it's expecting an attendance of 50,000.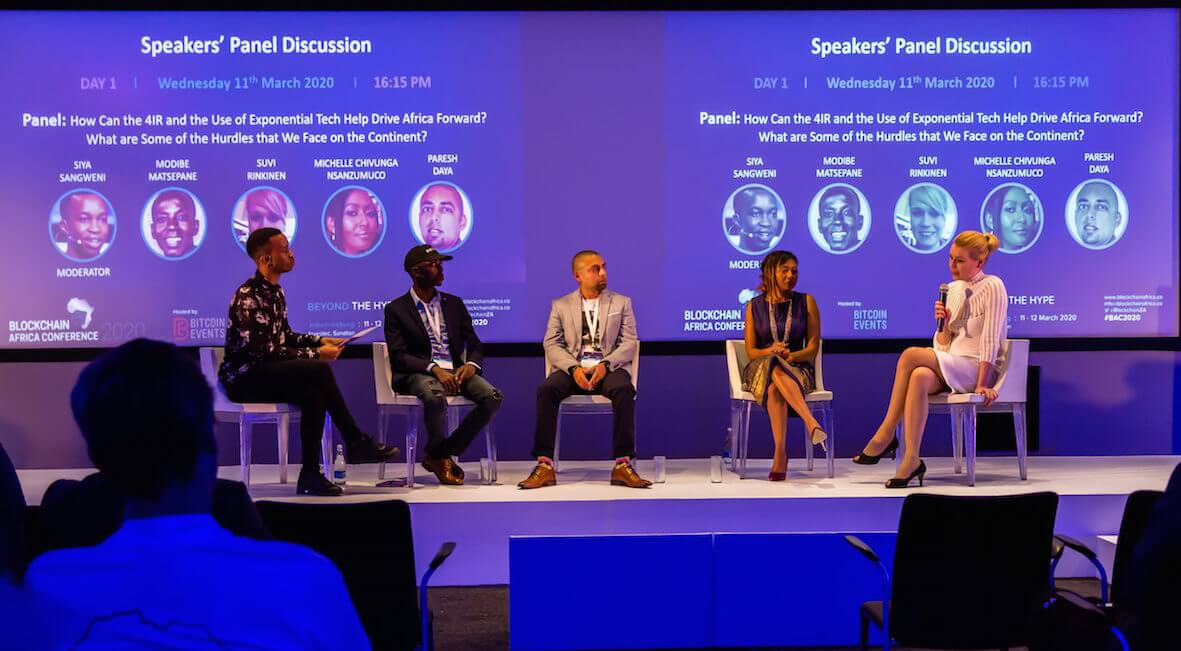 Blockchain Africa Conference
March 2022
Main Speakers:
Stani Kulechov, Founder of AAVE
Peter McCormack, Host of "What Bitcoin Did" Podcast, "Defiance" Podcast and "Defiance" TV
Sam Bankman-Fried, CEO of FTX
They've been hosting conferences in Africa since 2015 and have gone from having 150 attendees to over 15,000. Since then, people from over 150 countries, 10,000 delegates and 350 speakers have attended the previous seven Blockchain Africa conferences, from both public and private sectors.
The conference focuses on how blockchain can move from hype to the mainstream, following the technology's journey. This year on the agenda is an analysis of the big-name companies that have entered the industry this year, including PayPal and Facebook. The conference will also look at Central Bank Digital Currencies, this will be especially relevant as this topic is hot in Africa right now.
Next year the conference will also be hosted online and completely free to join using their oDash platform.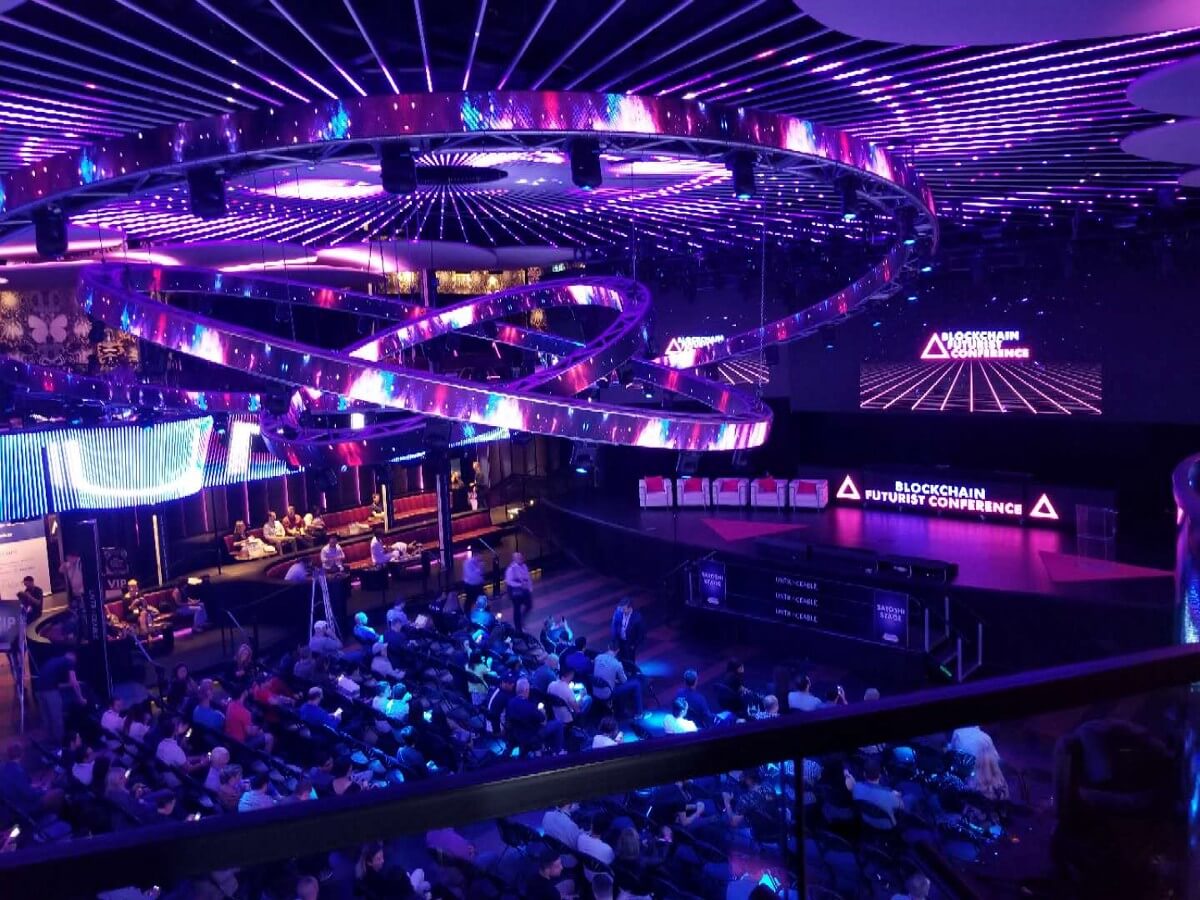 Futurist conference Toronto
Summer 2022
Speakers:
Rune Christensen, CEO of Maker Foundation and Co-Founder of MakerDAO
Catherine Coley, CEO of Binance.US
Michael Casey, Chief Content Officer of CoinDesk and Chairman of Streambed
Every year there are over 100 speakers, allowing anyone to sign up to become a media partner for the Futurist conference. Anyone can also apply to be a speaker. However, they normally attract some heavy hitters. For example, they have featured in Forbes, Bloomberg and CNBC and some previous speakers include Larry King, Vitalik Buterin and Charles Hoskinson.
The conference is aimed at people with all levels of knowledge regarding bitcoin and blockchain. There are four workshops aimed at beginners as well as panel shows that allow Q and As with some of the most intelligent people in the industry. The event is expected to attract 7,000 attendees next year.
It is the largest and most high-profile blockchain and emerging tech event in Canada. The event brings together a global audience of attendees with startups, investors, developers, enterprise leaders, financial institutions, researchers, academics and emerging tech pioneers to build the future.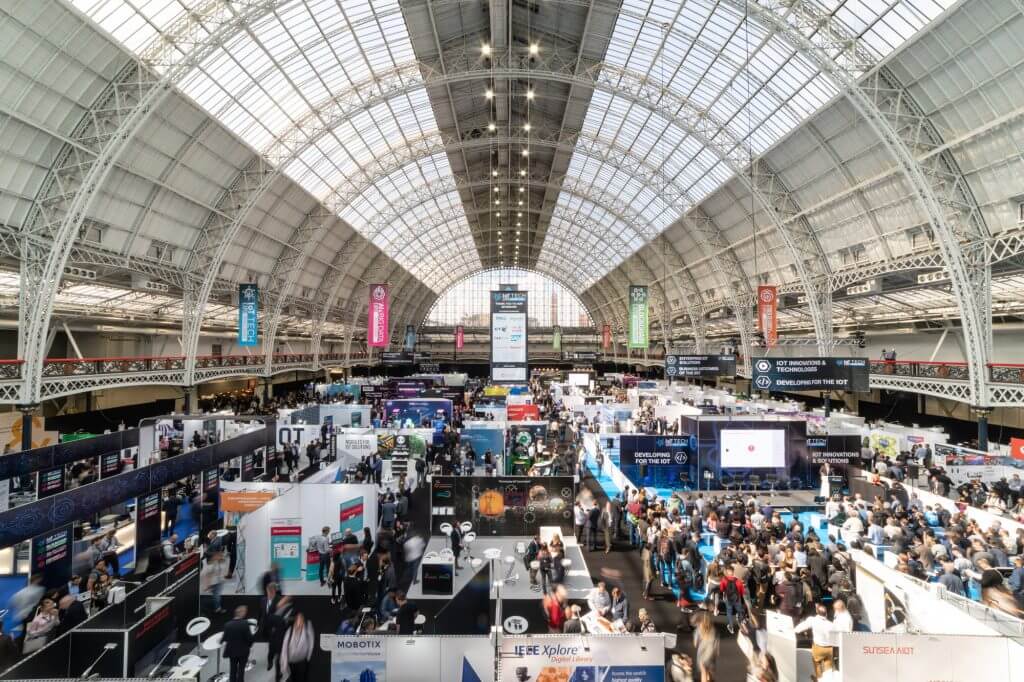 Blockchain Expo Global
1st – 2nd December 2022
Speakers:
William Lovell, Head of Future Technology at the Bank of England
David Palmer, Blockchain Lead at Vodafone
Sebastian Widmann, Head of Strategy at Komainu
More than 5,000 people are expected to attend the Expo to hear from leading brands in key industries that are embracing blockchain technology. These industries include legal sectors, financial services, insurance, energy, music, government, real estate and more. The next event has hundreds of planned exhibitors. These include startups such as RAT Technology, which hopes to bring blockchain technology to museums and art galleries, to the tech giant Nokia.
As well as a digital VIP meeting lounge paid attendees can access an exclusive meeting and messenger application used for Networking.
The Expo takes place all on an app that allows attendees to make the most of their time using the in-app scheduler. This creates an opportunity for guests to create a profile to promote themselves and their company as well as a matchmaking tool, powered by AI, that provides a unique set of digital content and personalised recommendations.
With a star-studded lineup of speakers and multi-million-pound businesses, it's easy to see why these are the biggest conferences in the blockchain industry. They attract thousands of attendees every year and should definitely be on your blockchain bucket list.
Have you ever been to a blockchain conference? Maybe you're hosting one that's coming up? Let us know on Twitter @AvarkAgency.