Published 13th September 2022
The FTX Scandal: A Comprehensive Guide to One of the Biggest Financial Frauds in Corporate America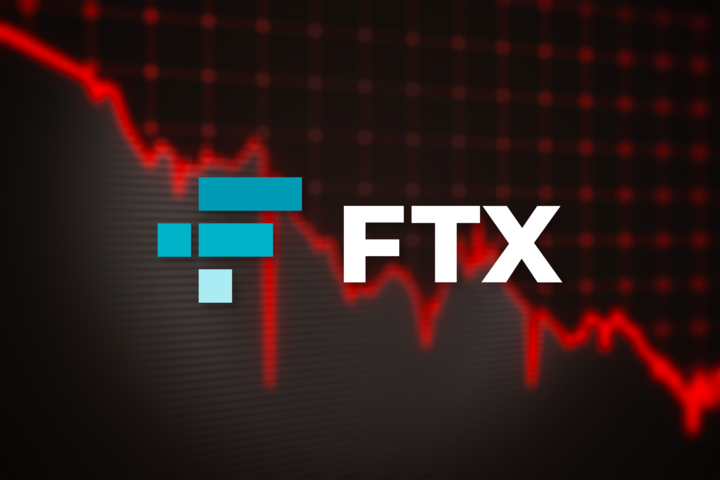 In 2020, it's likely you would not recognise the name Sam Bankman-Fried or his multi-billion dollar crypto exchange, FTX. In 2023, these names are notorious for being involved in one of the biggest financial frauds in American history.
What is FTX? What does FTX stand for?
FTX stands for Futures Exchange was a centralised exchange for trading cryptocurrencies and other web3 assets, such as NFTs.
The exchange was opened in 2019 by Sam Bankman-Fried and Gary Wang and, at its peak in July 2021, had over one million users and was the third-largest cryptocurrency exchange in volume, sitting behind Binance and Coinbase and just ahead of Kraken and Kucoin.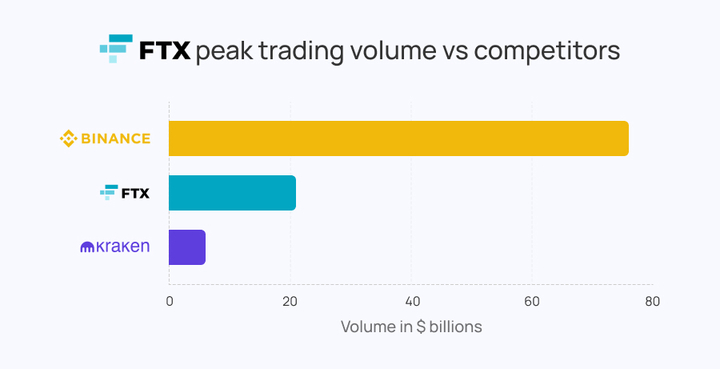 The exchange allowed spot trading of crypto coins, as well as margin and futures trading. Customers could store their cryptocurrency in a custodial wallet on the platform, or they could export assets purchased to their own hardware or software wallets.
During the bull market of 2021, FTX saw a huge rise in popularity and therefore revenue, shooting up to become one of the largest crypto exchanges in the world. After the bull run, as the value of Bitcoin and altcoins began to steadily fall through 2022, many struggling crypto companies began to fail. FTX, however, remained seemingly strong, and made many acquisitions, such as Liquid Global, LedgerX, and Blockfolio.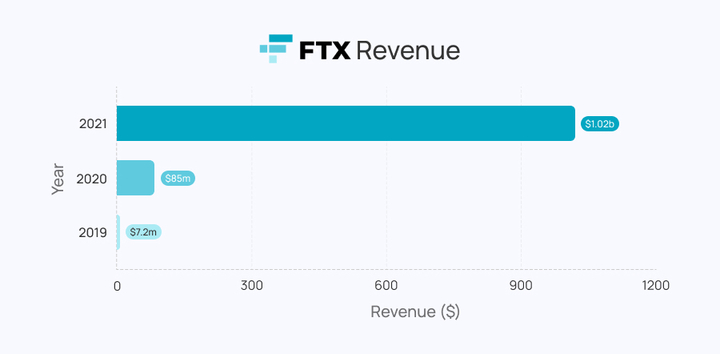 Who is Sam Bankman-Fried?
Sam Bankman-Fried is an American entrepreneur and investor. He was the former CEO and founder of FTX and associated trading firm Alameda Research, before resigning when FTX filed for bankruptcy on November 11th 2022.
Prior to the collapse of FTX, Bankman-Fried was ranked 41st richest American in the Forbes 400, and the 60th richest person in the world by The World's Billionaires. At his peak, Sam Bankman-Fried's net worth was up to $26 billion. After FTX's collapse, the Bloomberg Billionaires Index considered his net worth to have been reduced to zero.
Who are Sam Bankman-Fried's parents?
Sam Bankman-Fried's parents are Joseph Bankman and Barbara Fried, the former being an American lawyer, currently working as the Ralph M. Parsons Professor of Law and Business at Stanford Law School. His mother Barbara is also an American lawyer who worked as the William W. and Gertrude H. Saunders Professor of Law at Stanford, before retiring in September of 2022.
Joseph Bankman is considered a leading scholar in the discipline of tax law and is a compiler of two tax casebooks. Neither have publicly commented on Sam Bankman-Fried's current legal predicament.
What did FTX do wrong?
Ultimately, FTX defrauded investors and mishandled their funds, funnelling money to make political donations and for personal gain.
FTX's financial troubles became public for the first time when CoinDesk published an article on November 2nd 2022, stating that Alameda Research (FTX's sister trading firm, also founded by Bankman-Fried) was heavily dependent on FTX's own digital token, FTT, with assets valued at $5 billion.
FTX's balance sheet was also leaked, revealing that there was almost no diversification of assets and that the two companies were tied too closely together. The balance sheet listed $9 billion in liabilities and $900 million in assets, with poorly labelled entries showing a negative $8 billion balance.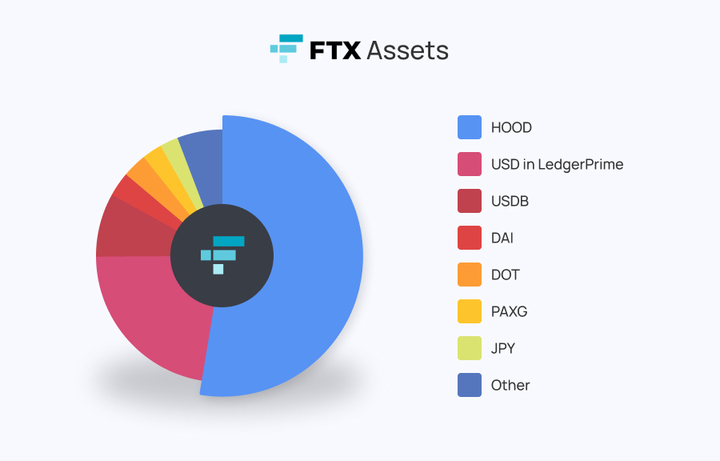 It was revealed that Alameda borrowed as much capital as it needed from FTX, with funding coming mostly from customer deposits and assets. FTX and its sister companies did not produce balance sheets showing assets and liabilities, which is standard financial reporting procedure.
FTX was never audited because it was a private company. Without these audits, there was no record of cash flow or assets to show the company could cover liabilities or customer assets.
How did FTX collapse?
FTX collapsed due to mishandling customer funds, a lack of liquidity and a large volume of withdrawals.
It all started with CoinDesk's article on Nov 2nd, and ended on Nov 11th when FTX filed for bankruptcy. After the CoinDesk article and the leak of FTX's balance sheet, the no.1 global crypto exchange, Binance, announced it would be selling all of its FTT holdings.
Binance's announcement caused a significant reaction in the crypto community, and the value of FTT began to plummet. As FTT fell, more and more holders were prompted to sell their own FTT tokens, further exacerbating the problem for FTX. During the mass withdrawal, FTX lost billions of dollars.
Bankman-Fried ordered Alameda to sell assets to cover the needed capital from the withdrawals and he also looked for financing to cover the gap of about $8 billion between what was owed and what could be paid.
On Nov 8th, FTX blocked customer withdrawals. This was effectively the eve of FTX's destruction, as when they failed to pay the $8 billion gap, they eventually filed for bankruptcy on Nov 11th.
Binance announced that they would acquire the exchange to prevent a wider market crash, but quickly backed out when evidence of FTX mishandling customer funds began to emerge.
When was Sam Bankman arrested?
Sam Bankman-Fried was arrested by authorities on Nov 12th in the Bahamas. Bankman-Fried was indicted by the U.S. District Court on eight criminal charges: 
Two counts of wire fraud conspiracy

Two counts of wire fraud

One count of conspiracy to commit money laundering
All of which carries a maximum sentence of 20 years in prison. He is also charged with:
Conspiracy to commit commodities fraud

Conspiracy to commit securities fraud

Conspiracy to defraud the United States and commit campaign finance violations
All of which carries a maximum sentence of five years.
Why is the FTX owner going to jail?
It has been implied that Sam Bankman-Fried knew that customer funds were being mishandled and that he knew they were being sent straight into the wallets of top execs at Alameda Research.
He has denied these accusations and maintains that he "really, deeply" wishes he had taken "a lot more responsibility" for knowing the details of what transpired leading up to FTX's collapse.
When is the FTX trial?
The first hearing for Sam Bankman-Fried's trial is set for October 3rd 2023.
Bankman-Fried's lawyers have argued that conditions at Brooklyn's Metropolitan Detention Center had prevented him from preparing an adequate defence ahead of his October 3 trial. 
Judge Lewis Kaplan ruled that any difficulties Bankman-Fried faced in reviewing prosecutors' evidence against him were "of his own making", due to reports of witness tampering and his insistence on speaking to the press during his time under house arrest.
What did Sam Bankman-Fried do with the money?
Bankman-Fried used the stolen funds to make political donations, plug holes in his trading firm Alameda Research and live an extravagant lifestyle.
This included buying at least 19 properties in the Bahamas that totalled $121 million, according to Reuters. Bankman-Fried also invested in a handful of media companies, according to Crunchbase. He invested in Semafor, a news start-up launched by former New York Times columnist Ben Smith and Bloomberg media officer Justin Smith.
Of course, he also made a number of investments with his funds. Primarily he invested in Robinhood, an American financial services company that facilitates commission-free trades of stocks, exchange-traded funds and cryptocurrencies. Bankman-Fried had a 7.6% stake in the company that in January 2023 was seized by federal agents who believe the 55 million-plus shares were purchased with stolen customer funds.
FTX as a company also made a number of lucrative sponsorship deals with known brands and sports clubs. For example, FTX spent $135 million on branding the Miami Heat arena in Florida, changing its name to the FTX arena. It has since been renamed to the Kaseya Centre, with the owners inking another $100 million deal.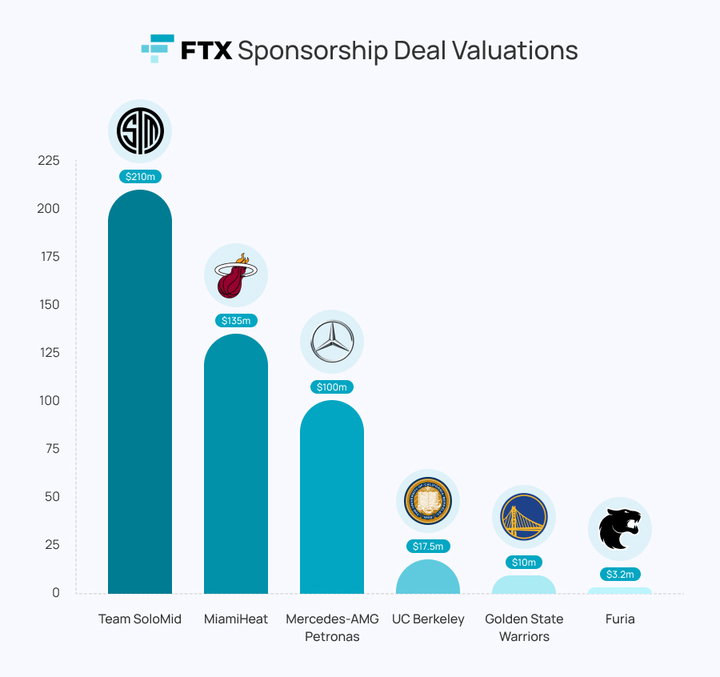 How much money did people lose in the FTX scandal?
According to FTX's balance sheets, there was approximately $8 billion missing in total assets, most of which came from customer deposits.
Whilst a lot of the money held on FTX was held by institutions and venture capitalists, it was retail traders who were hit the hardest.
Speaking to the Guardian, William, a construction site manager from California, said he lost as much as $110,000 to the failed exchange. At the time, the 40-year-old had about $85,000 of fiat currencies on the exchange, plus 3 Bitcoin worth about $55,000 and about $10k in other altcoins – a significant chunk of his assets.
FTX investors filed a class action lawsuit against FTX and its celebrity endorsers on Nov 15th 2022.
What celebrities lost money in the FTX scandal?
A number of celebrities lost money to FTX, including Tom Brady, Stephen Curry, David Ortiz, Naomi Osaka and Kevin O'Leary.
Some of them owned significant shares in the company, whereas others were paid to actively endorse them. Here is a list of all the known celebrities with known associations with FTX:
Tom Brady
The NFL superstar was very publicly associated with FTX, appearing in multiple commercials, including their Super Bowl ad. He held over 1.1 million common shares of FTX Trading, which equaled $45 million before the company went bankrupt. His investment is now worth $0.
Gisele Bündchen
Supermodel Gisele also appeared in FTX ads alongside her ex-husband, Tom Brady, and reportedly owned 680,000 FTX shares, previously valued at around $25 million. Again, her investment is now worth $0.
Stephen Curry
Basketball star Stephen Curry was also involved in a number of advertisements and public endorsements for FTX. Curry also had a stake in FTX for his work with the company.
Curry's team, the Golden State Warriors, were also entangled in the scandal after FTX agreed to pay $10 million for an international rights sponsorship deal that gave the exchange in-arena signage, exclusive brand placements, and the rights to the team's NFTs in December 2021.
Naomi Osaka
Tennis player Naomi Osaka signed a long-term partnership with FTX in March 2022 with the intention of bringing more women into the crypto world.
Kevin O'Leary
The former Dragon's Den and Shark Tank entrepreneur was a fierce advocate for FTX before the exchange's fall. O'Leary was previously a paid spokesperson for FTX, and owned 32,000 shares in FTX and 110,000 in FTX US. He said his shares were valued at $1 million during the U.S. Senate Banking Committee in December 2022.
He was paid around $15 million to act as paid spokesperson for FTX, and put just under $10 million of his own funds into the crypto exchange. He claims that investment is now equal to $0.
Robert Kraft
New England Patriots owner Robert Kraft had 630,000 shares in FTX, which according to O'Leary's valuation, means he could have lost an 8-figure investment.
Anthony Scaramucci
Donald Trump's former communications director has also lost out thanks to FTX thanks to his alternative investment company, SkyBridge Capital, being partially acquired by FTX in September 2022. FTX reportedly made a 30% acquisition of SkyBridge, and while details of the deal are unknown, Scaramucci said he was at a loss despite the purchase.
"We lost money in general because the overall portfolio is going down as a result of this debacle, so yes I guess yes," he said when asked about the collapse in November at the Bloomberg New Economy Forum in Singapore.
David Ortiz
Baseball legend David Ortiz also signed on to be an FTX ambassador in October 2021 and agreed to be compensated in cryptocurrency. FTX agreed to sponsor the Ortiz Celebrity Golf Classic and donate to Ortiz's Children's Fund. It is unclear if the fund will be required to repay donations if they are found to have been made with customer money.
Where is Sam Bankman-Fried being jailed?
Sam Bankman-Fried is currently being held at the Metropolitan Detention Center in Brooklyn, New York. He was previously under house arrest at his parents' home.
His house arrest arrangement ended after Bankman-Fried was twice accused of trying to influence witness testimony, including by giving documents to reporters.
Was FTX really hacked?
FTX claimed $323M was hacked from its international platform and $90M from its US platform, totalling $413 million, following the company's filing for bankruptcy.
The hackers have not been caught.
Who runs FTX today?
After Bankman-Fried stepped down, the reins were handed to John Jay Ray III, known for recovering creditor funds after the Enron accounting scandal and collapse.
John Ray III said that FTX was "one of the greatest failures of corporate controls" he had ever seen.
Has FTX recovered?
In April 2023, FTX had recovered over $7.3 billion in cash and liquid crypto assets, an increase of more than $800 million since January.
This leaves almost $2 billion left to make up for the firm's grievous misappropriations. It is unlikely that FTX will ever be able to repair its reputation in the public eye.
Can people get their money back from FTX?
Yes, FTX has finally opened the Debtor's Customer Claims Portal for traders and institutions alike. People can try to get (at least some of) their crypto back from the frozen exchange.
If you enjoyed reading this guide and want to read more articles about the biggest topics in web3, consider checking out one of our other articles, like this one on Chainlink's new cross-chain protocol.