Published 10th May 2022
11 tips for building a community in web3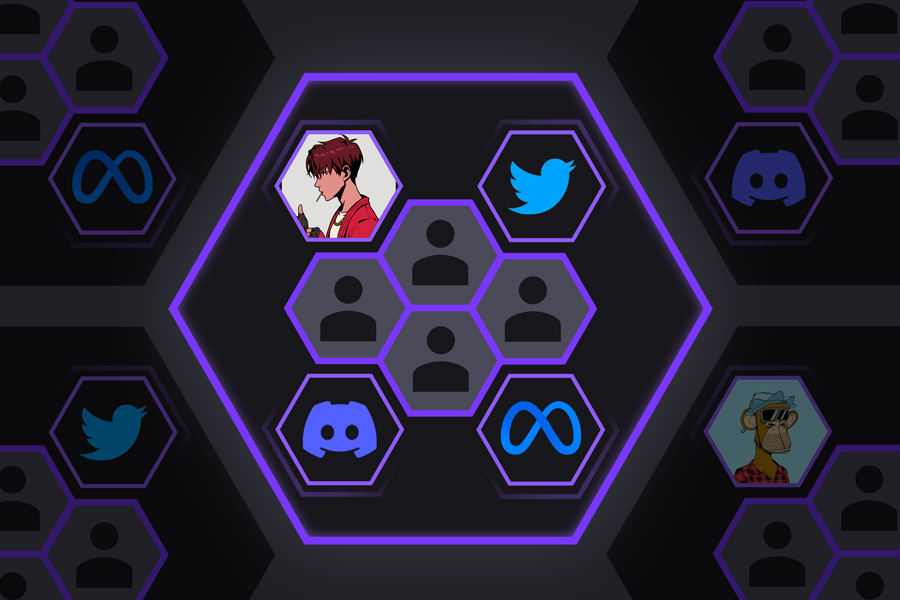 The most successful projects in the web3 space have one thing in common: a strong, loyal community. So how should you go about building a community for your web3 venture? Here's how.
Web1 saw early ecommerce brands try to get to grips with email marketing and embryonic SEO strategies.
Web2 caused the performance of brick and mortar stores to tank as online-only brands harvested the power of social media and influencers to target young, content-hungry consumers.
However, when it comes to marketing your web3 venture, it's all about the C word: community.
Whether you're building a DAO, DeFi platform or NFT project, you're tasked with creating a community amongst an audience that doesn't just want to buy your product, but instead wants to contribute, be involved and be invested in your project.
Here's our tips on how to build a web3 community within the blockchain space.
Don't Neglect What's Always Worked
If you're transitioning from more traditional industries into the world of web3, the good news is you don't need to rip up everything you've previously learnt about marketing.
In marketing, the case is usually that strategies need to be adapted rather than rewritten.
Take copywriting for example, said to have begun in the 15th century but still a crucial cog in every marketing strategy today. The goal of using persuasive language to generate sales has remained the same, but the words we use and the channels we communicate via have drastically changed.
Make sure you're integrating strategies that have stood the test of time rather than replacing them. This includes: content marketing, PR, social media marketing, SEO strategies, influencer marketing and so on.
Don't Fake It
You need to remember you're likely to be targeting an audience that is technologically advanced and web savvy.
That means they'll be able to see straight through the fact you've bought thousands of fake social media followers and hundreds of likes per post.
Likewise, over-shilling (or pumping) your project on social media usually has the opposite effect.
It's common for founders to ask their community to shill their project on Twitter by replying to tweets like the one below.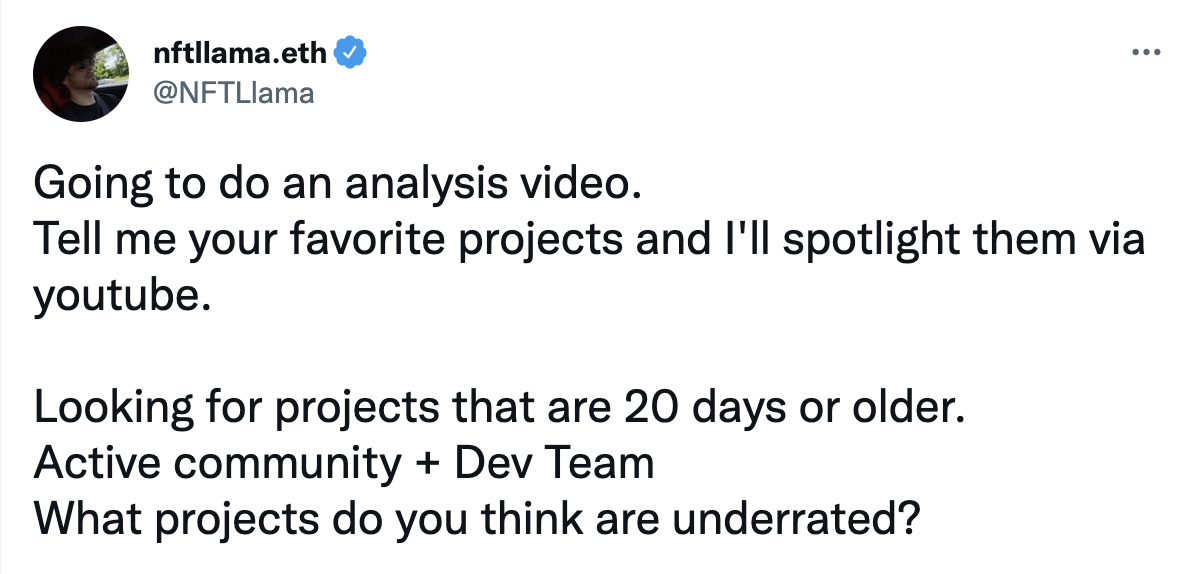 The actual result of the replies becoming littered with your project's handle followed by a fire emoji is an artificial, unauthentic and spammy look for your brand.
Embrace New Spaces
Web2 gave birth to social media platforms such as Facebook, Twitter and Instagram. The enormous amount of users on these networks meant brands needed a dedicated social media marketing strategy.
And if you're building in the web3 space, you'll need to be ready to do the same thing for new spaces.
This doesn't mean social media is useless for web3 creators, but you'll certainly need to embrace other media channels to connect with more users.
Discord has seemingly become the platform of choice for web3 brands and communities to interact with one another.
Whilst Telegram is a popular way for web3 brands to give instant updates to their community in an SMS-style way.
Be Careful With Terminology
One thing that successful marketing has and always will depend on is understanding your audience.
And an integral part of this is knowing how to speak to potential customers.
With this in mind, be careful with how you describe yourself and your target market when talking to the web3 community.
The shift to a creator-centred economy has highlighted current, unfair ways in which giant corporations—often in the tech industry— profit more for distributing content than the content creators themselves. For instance, see how much more Netflix profited from the success of Squid Game compared to its creator, Hwang Dong-hyuk.

As a result, it's important to distance yourself from any terms that resemble these past organisations.
Don't refer to yourself as a business, corporation or even a brand. You're a creator. After all, web3 is all about creating, giving and building. Not taking or profiting.
Arguably even more important, your audience are not consumers, customers or buyers. They're users, investors or community members.
Give, Give, Give
This isn't web2, you can't just appear to give. (Yes that 20% off code on your birthday from your favourite fast fashion brand which leads you to purchasing something you otherwise wouldn't have, is done for them, not you.)
In web3 you need to be willing to give up control and extra profits in favour of your community.
Many of the most successful NFT projects have been built using this approach. For instance, holders of Azukis were recently rewarded with a surprise airdrop.
Azuki owners received 2 BEANZ NFTs for every Azuki they owned. No cost, no catch.
And with BEANZ currently trading with a floor price of 1.15ETH, that's a nice little reward that Team Azuki are forgoing in favour of their community members.
Reward Those That Get In Early…
One of the best ways to get your project off the ground is to offer an incentive to those that are the first to support you.
One of the simplest ways you can do this is through your pricing strategy.
Let's look at the original mint prices of some of the most successful NFT projects.
Doodles originally cost 0.123ETH, A Bored Ape cost their first owners 0.08ETH and CryptoPunks famously cost nothing but gas to mint. All went on to achieve roaring success within the NFT space.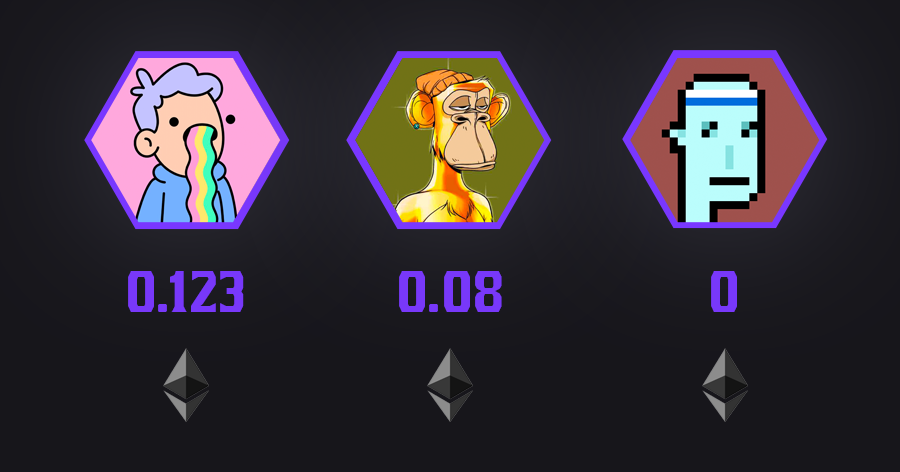 …But Don't Only Reward Those That Get In Early
Don't let your project become a closed shop. If you're only rewarding the first 1000 members of your community, how will your community ever grow above 1000?
In the case of Bored Ape Yacht Club, the project became so successful that it was hard to get involved if you weren't one of two things: early or rich.
Additions such as their own metaverse, Otherside (which will be powered by their own currency, Apecoin) will allow new people to get involved with the project without spending $400,000 on a Bored Ape NFT.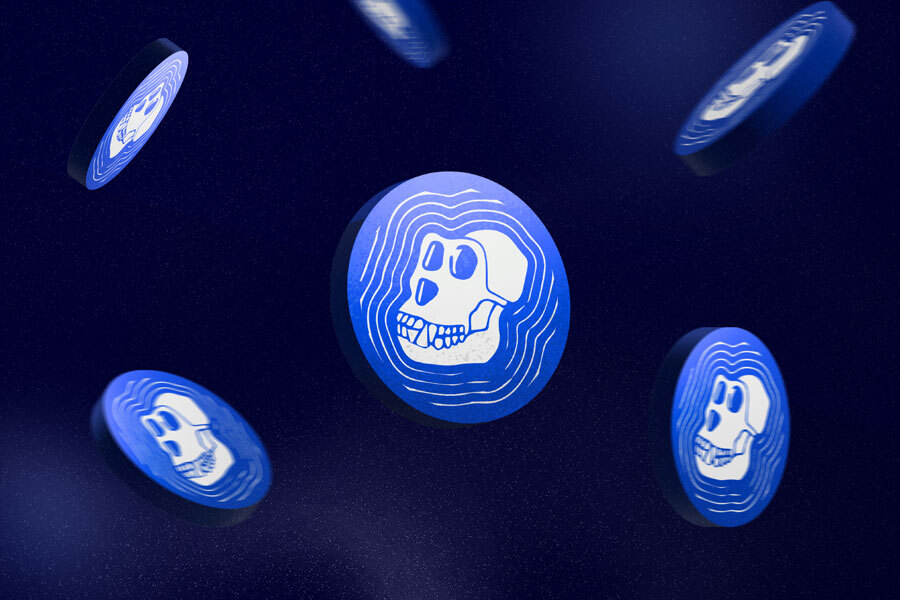 Dox Yourself
Being doxed is simply when your identity becomes public. It's extremely common in web3 for people to cover their personal identity with an online pseudonym.
When creators do this, it can often make the community sceptical as nobody knows who will be accountable if the project fails or is rugged.
Doxing yourself will give your community faith that your intentions are genuine and make your project less risky to investors.
Communicate From The Top
Founders and project leaders in the web3 space have a completely different role when compared to their web2 counterparts.
Community members want to feel like founders are one of them and consequently communication must come from them as opposed to a media trained PR department.
Web3 leaders should follow Gordon Goner's example. When talking about him and his fellow Yuga Labs founders, he said:
"we made $2.2 million overnight, and then we worked 14 hours a day every day. And people see that. They know. We are always in our Discord, we have hundreds of DMs, we respond to almost all of them."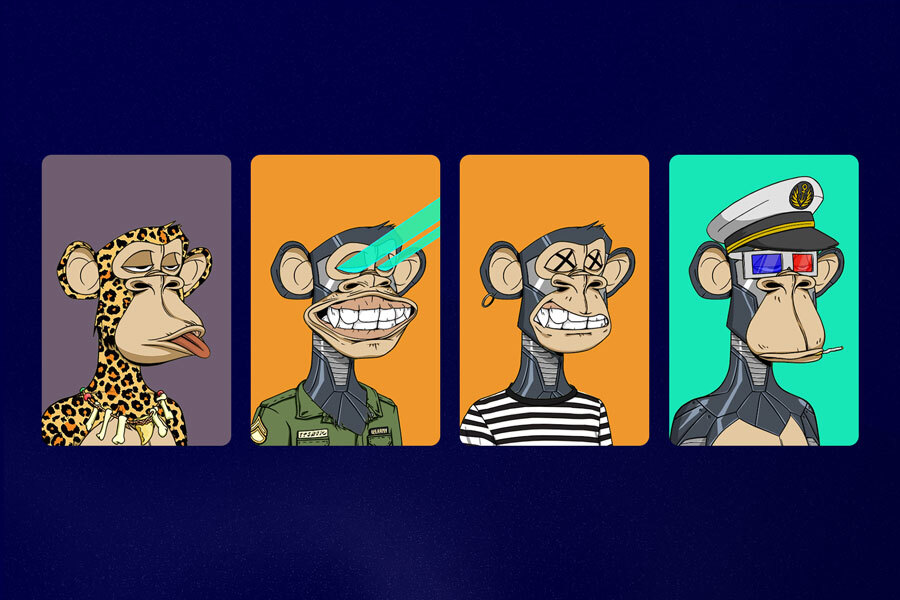 Under Promise And Over Deliver
The other aspect of communication is what exactly it is you're communicating. A common phrase heard in the web3 space is "under promise and over deliver".
There's nothing that frustrates a web3 community as much as a roadmap that can't be executed.
0n1 Force is a great example of how a lack of execution can cause a project to fail.
The once promising project saw its collection of NFTs sell out in 5 minutes and attract the likes of Steve Aoki and Logan Paul.
Yet after spending tens of thousands of dollars, community members were eventually left with not a lot more than a private merch drop as opposed to the RPG and metaverse developments they were promised.
The project is currently trying to rebuild itself with new leaders at the helm.
Innovation = Headlines
Seeing as innovation is at the heart of web3, it seems only right to use this new technology to make a splash in the space.
One way could be to hold metaverse events.
Ralph Lauren have already created a virtual boutique and Justin Bieber has even held a virtual concert in the metaverse.
Alternatively, integrate NFTs into your marketing strategy. Your audience is likely to be comfortable with digital tokens so will embrace this.
Find new uses for NFTs to attract headlines in the way Gary Vaynerchuk's Flyfish Club did. The New York restaurant is a members only dining club and memberships can only be purchased in the form of an NFT.

If that was helpful, you'll probably also enjoy our UX design guide for web3 creators. For anyone looking to work with us, contact [email protected]