Published 11th July 2023
March of the Pudgy Penguins: Their Rise from Adorable NFTs to a Branding Powerhouse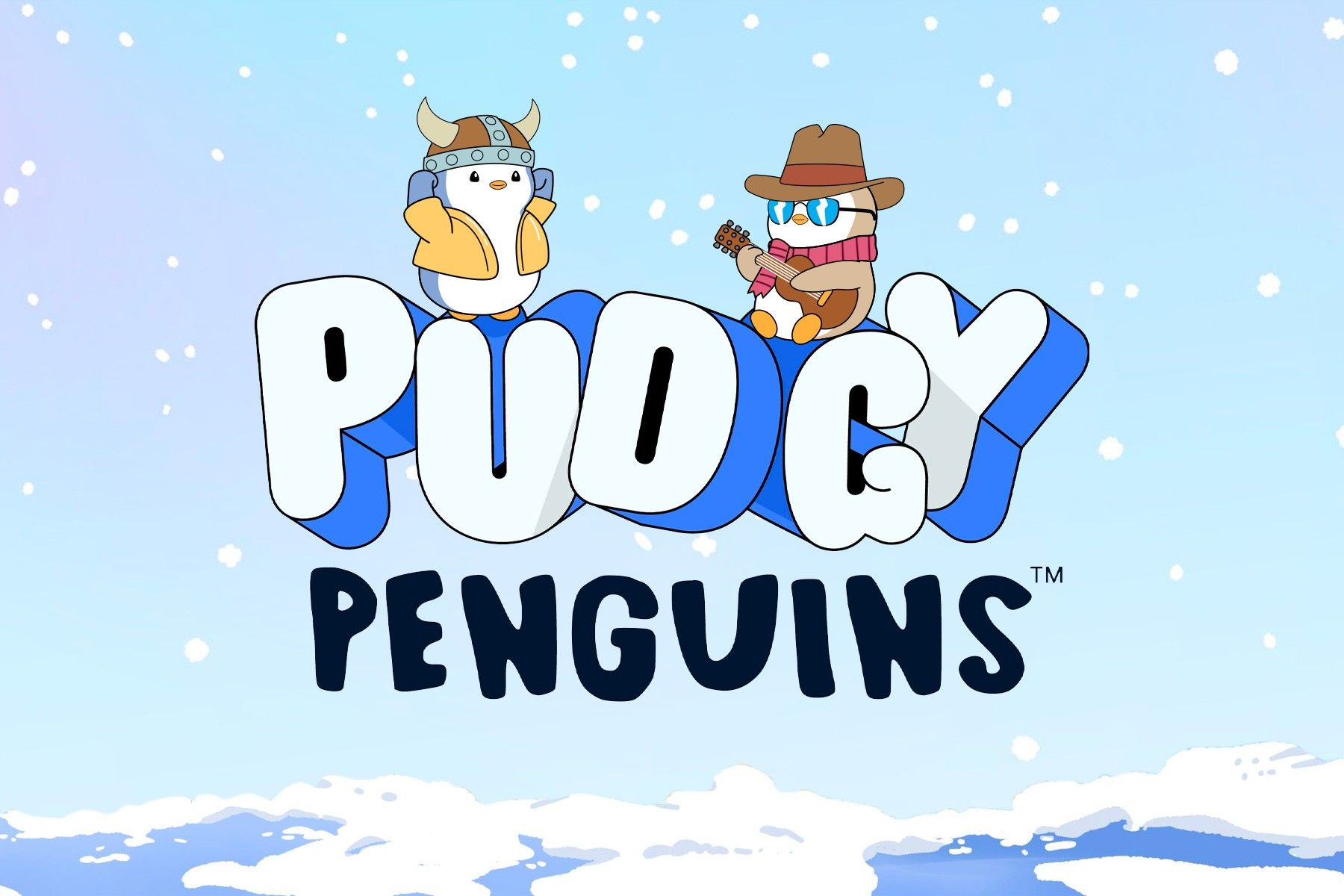 The Pudgy Penguins took web3 by storm when they dropped in 2021, selling for as high as $775,000. The original creators abandoned the project, but the Penguins marched on with a new owner and have continued to have an impact in web3 and now beyond.
Let us take you into the world of the Pudgy Penguin, their resident metaverse Pudgy World, and the team behind one of the most lucrative NFT projects in web3 right now.
What is a Pudgy Penguin?
A Pudgy Penguin is a brand of adorable collectibles that each has its own rarity and unique traits. They have a cute, cartoonish appearance, and can be dressed in a wide variety of clothing. Each item of clothing has its own specified rarity, therefore making certain combinations of clothing more rare than others, and therefore more valuable.
Since their debut as an NFT collection, they have since branched out into physical toys, as well as animated shorts and into their own metaverse: Pudgy World.
How many Pudgy Penguins are there?
There are 8,888 Pudgy Penguins, with no plans to add more. However, there are spinoff collections like the Lil Pudgy's, which have 22,222 unique variations.
When did Pudgy Penguins release?
The Pudgy Penguins marched onto web3 on July 23rd, 2021, and sold out in less than 20 minutes.
What is Pudgy Penguins about?
Pudgy Penguins represent positive values like love and empathy, hence their adorable appearance. Each penguin possesses rarity traits that dictate what they wear and their backgrounds, adding to their uniqueness and appeal.
The original founders promised a lot of things to the community that they did not deliver, and they were since ousted from the project via community vote on Discord.
Since the new owner has taken over, they have taken the project into the realms of a real multimedia brand, rather than just an NFT collection.
Are Pudgy Penguins in Club Penguin?
Pudgy Penguin has no affiliation with Club Penguin whatsoever. Pudgy Penguins are a contemporary collection of NFTs and physical plushies/toys, Club Penguin was a Disney-owned in-browser community game for kids.
They do seem very similar, due to the cartoonish penguin characters, and both Pudgy Word and Club Penguin acting as a digital metaverse for player avatars, but they are in fact not associated in any way.
Who created Pudgy Penguins?
The Pudgy Penguins were created by college students Cole Thereum, Clayton Patterson, and two other people simply known as Mickyj and Jonah. It has since been acquired by Luca Netz for 750 ETH, equivalent to $2.5 million.
Who drew Pudgy Penguins?
Antoine Mingo is the original artist responsible for the designs of every single penguin, despite keeping quite a low-profile himself, his creations have generated hundreds of millions in revenue.
How much is a Pudgy Penguin worth?
Due to the nature of NFTs, their value is constantly changing, however you can check for their current average prices at their official marketplace.

What is the floor (lowest possible) price?
The floor price for one of these cute penguins is currently around 5.46773 ETH, or $8,941 as of October 6th 2023. Have you seen a Pudgy Penguin? They're undoubtedly adorable, but they're also valuable.
What is the highest price on Pudgy Penguins?
The single most expensive Pudgy Penguin ever sold went for 225 ETH on September 8th 2021 ($775,000 at the time). On August 22nd, 2022, it was resold for 400 ETH ($650,000 at the time).
What celebrities own Pudgy Penguins?
Steph Curry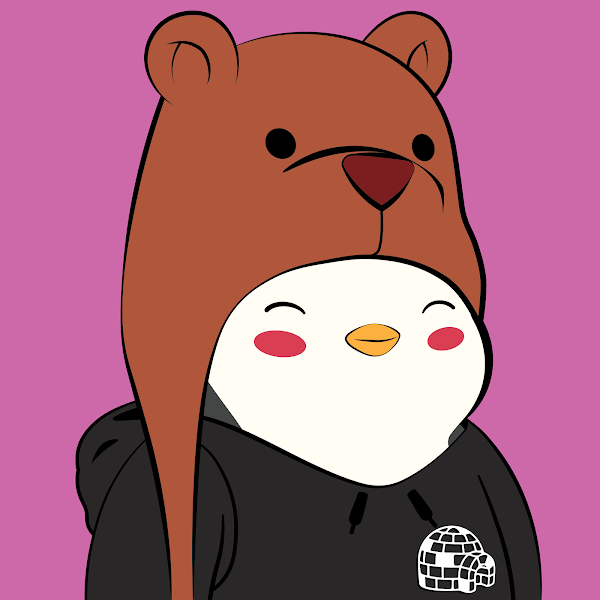 The basketball star has been involved in numerous crypto projects, such as Bored Ape Yacht Club, and he bought his Pudgy Penguin September 8th 2021. You can find his OpenSea NFT collection here.
Tory Lanez
The now convicted rapper bought a Pudgy Penguin back in 2022 and was even in attendance at one of Pudgy Penguins' exclusive experiences.
Alexis Ohanian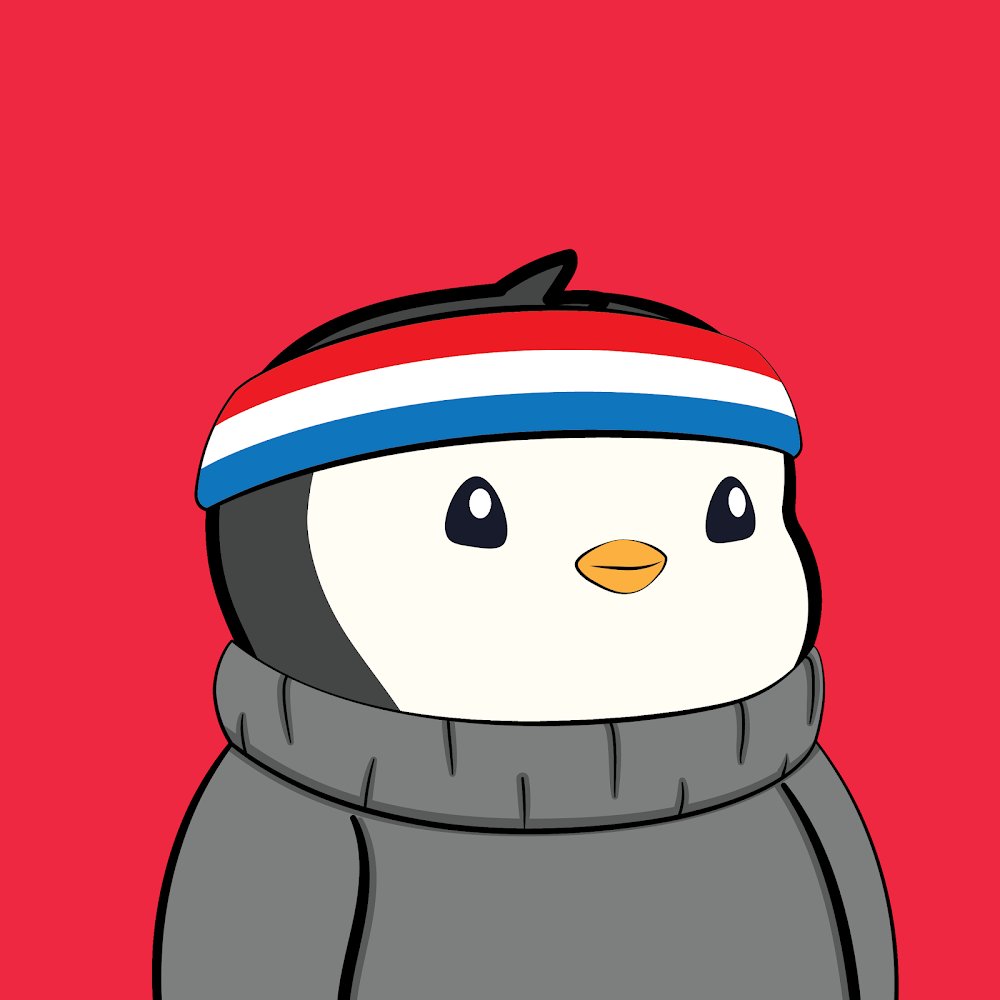 The Reddit co-founder and former chief executive chairman posted a picture of his Pudgy Penguin onto his twitter August 10th 2021.
What are the benefits of Pudgy Penguins?
Each penguin entitles the user to exclusive access to events, experiences and IP licensing opportunities. The user also has access to the vibrant and supportive community, which itself has become quite prestigious, as it is the only NFT collection to have been printed in the New York Times and one of 5 NFT collections to have been auctioned at the famous Sotheby's.
Pudgy Penguins are also extremely popular on social media, gaining over 10 billion impressions across TikTok and Instagram.
How to buy Pudgy Penguins NFTs
There are a number of marketplaces where you can purchase your own fluffy digital friend. OpenSea, Rarible and LooksRare are just a few options, but you can also buy the Penguins from their own official marketplace.
Pudgy Penguins are hosted on Ethereum, so first you will need an Ethereum-friendly wallet, like MetaMask or Trust wallet. Next, make sure it's loaded up with sufficient Ethereum for the transaction, including gas fees.
Once you've done that, you can go to one of the above stores to browse through the available penguins on sale by the community.
How did Pudgy Penguins become toys?
The Pudgy Penguins made the big leap from the screen to the real world when Luca Netz secured a deal with Amazon and Walmart, the two biggest retailers in the world. This launched the Pudgy Penguins from just being a fun online collectible to being a full multimedia brand, bringing the adorable creatures to the mainstream.
As an added bonus for original NFT holders, if they're Penguin was used as the look for one of the physical toys, they receive additional royalties. Not only do they have a cute NFT, but also a passive income stream. Talk about benefits.
How to buy a real-life Pudgy Penguin
The real-life physical Pudgy Penguins can be purchased in the US at any Walmart store, and in the UK at the popular kids toy store Smyths. They can also be purchased on their official website. Their average price is around £20-25 or $25-30.
One small step for Pudgy Penguins, one giant leap for Web3.

Web3 IP and blockchain technology are now front and center in the worlds biggest retailer. https://t.co/Vo4CP9Z1Zh pic.twitter.com/PHnESxUrI1

— Luca Netz 🐧 (@LucaNetz) September 26, 2023
Are Pudgy Penguins a good investment?
Each Pudgy Penguin is unique and cannot be replicated, therefore it is very much dependent on your particular penguin and the value you think it may hold. The rarity and combination of traits significantly determine a Pudgy Penguin's market price and appeal. These factors directly contribute to the collectibility and investment potential of Pudgy Penguins.
If you are interested in blockchain and want to get involved with NFTs, Pudgy Penguins are worth checking out. They are popular and clearly have a passionate development team behind them, as well as a strong and inclusive community. You can even buy an adorable plushie to have in your home, and get involved in their own exclusive metaverse-like experience.