Published 4th May 2022
What Is Aura: The World's First Luxury Blockchain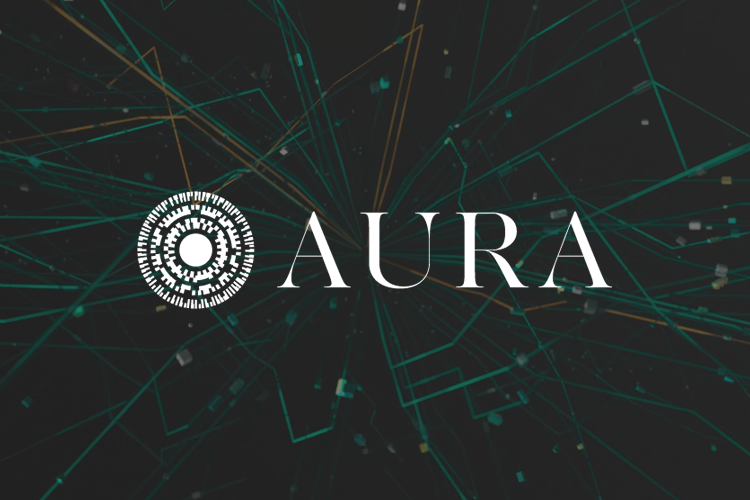 April 2021 saw some of the biggest names in luxury fashion come together with the aim of raising the standards of luxury in their industry. But underpinning this aim was a new blockchain, the first blockchain built solely for luxury: Aura.
Counterfeit goods have long been an enemy of luxury fashion brands. But in recent years, fakes and phonies have upped their game to a level which can make knock offs unrecognisable from the real thing.
The global counterfeit market is expected to be worth a staggering $4.2 trillion this year. And it's no surprise that luxury brands are the hardest hit; it's believed they lose over $30 billion in sales due to unofficial copies.
But could the solution to this come in the form of blockchain technology? Recently, some of the biggest names in luxury fashion came together to create The Aura Blockchain Consortium.
The Aura Blockchain Consortium
In 2019, the world's biggest fashion conglomerate, LVMH, partnered with Microsoft and ConsenSys in an attempt to combat the rise in counterfeit goods. This led to the creation of Aura, the first luxury blockchain.
Fast forward a few years and the project has gained some unlikely supporters in the form of LVMH's biggest competitors. Richemont, Prada and OTB all joined forces with LVMH to become founding members of the The Aura Blockchain Consortium.
The aim of the consortium is to allow any luxury brand to use the Aura blockchain and increase the use of blockchain technology within the luxury goods market.
Whilst not limited to, early signs indicate the most common use of the blockchain will be to tackle the issues of authenticity and counterfeit goods.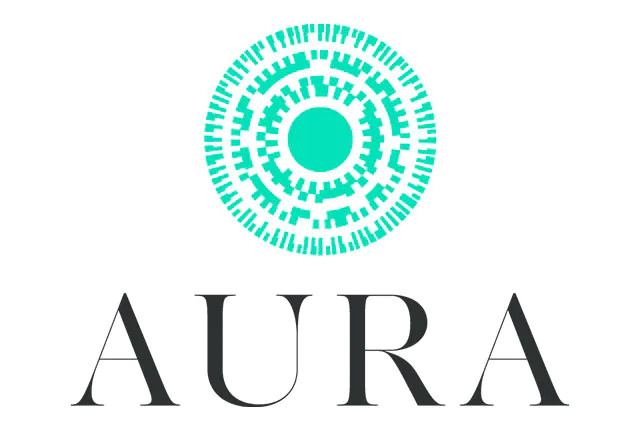 How Luxury Brands Are Using Aura
Louis Vuitton
As the Aura blockchain was first conceived by LVMH in 2019, it's no surprise that Louis Vuitton are one of the earliest adopters of the technology.
Louis Vuitton have already begun making their products Aura-compatible. This means owners of more recently made leather goods can authenticate their LV products before storing the information on the blockchain.
Scanning your goods with a smartphone will reveal the life cycle of the product—or not if the product is fake—as you can see in the video below. This technology makes it far easier to identify counterfeit goods when they are being imported and exported.
Hublot
40 million counterfeit watches are sold each year. For luxury watch brands, these fakes don't just eat into sales, but also harm perceptions around quality and—by making their "products" more accessible—damage the exclusivity of their brand.
Therefore, it's no surprise to see the LVMH-owned luxury Swiss watch manufacturer, Hublot, also part of The Aura Consortium.
In what they term an e-warranty, Hublot have used the Aura blockchain to replace physical authenticity certificates. Hublot CEO, Ricardo Guadalupe, said
"We used to have a warranty card that was physical…But we really wanted to go full digital with our warranty card and be able to guarantee the identity and authenticity of our Hublot watch."
Every authentic Hublot watch now contains a fingerprint—obtained from the microstructure of each piece—which is stored on the Aura blockchain. By storing the fingerprint on a blockchain, this ensures it cannot be moved or altered.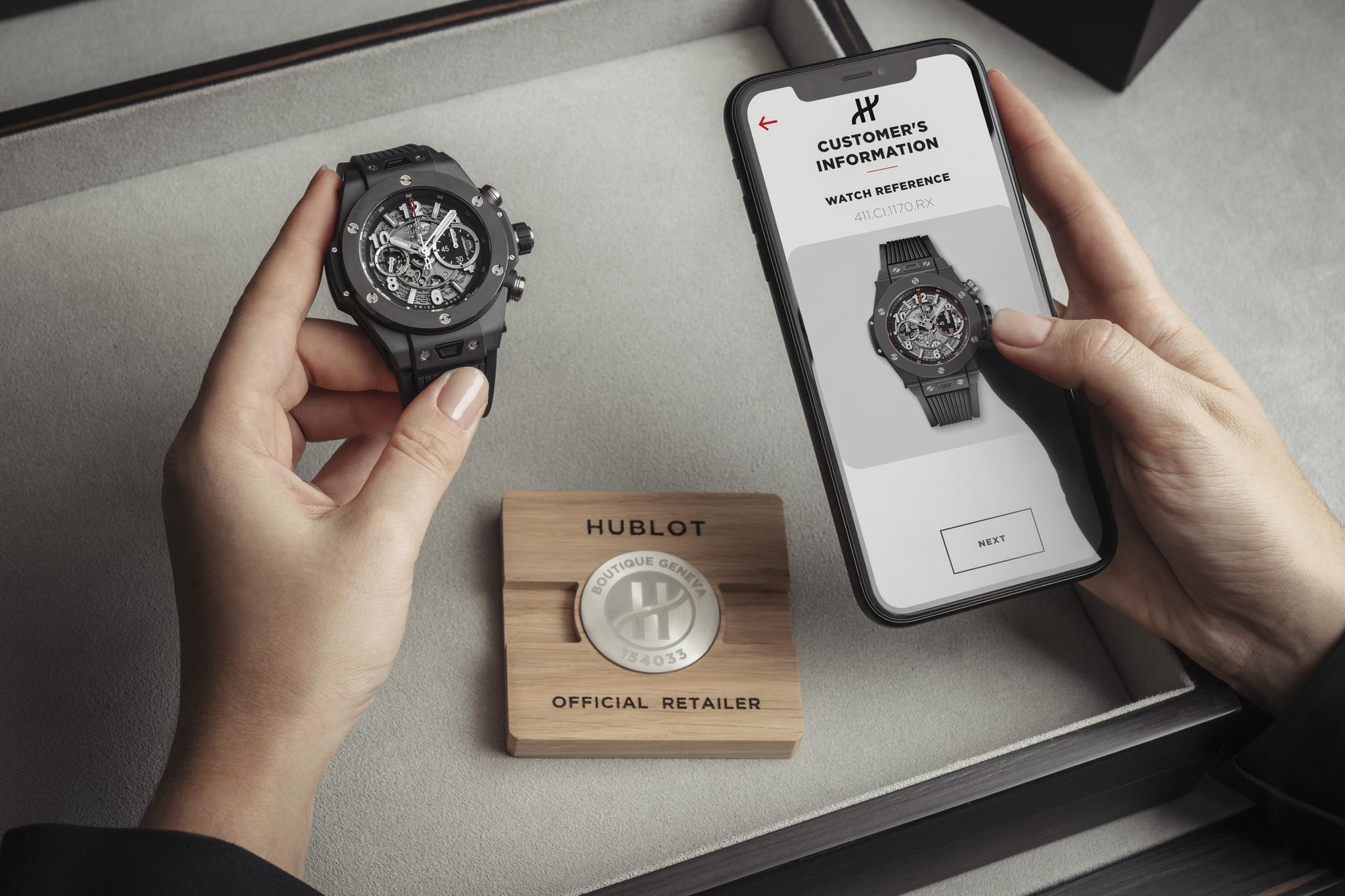 More importantly, it allows buyers to be 100% sure that the Hublot product they are about to buy is genuine and authentic.
Bulgari
Proving a luxury item is genuine isn't the only use of blockchain technology for luxury brands.
Another brand part of the LVMH family, Bulgari, has used the Aura blockchain to improve CSR efforts.
Bulgari has partnered with UK charity, Save The Children, since 2009 and has a dedicated jewellery line which sees €75 from every piece sold donated to the charity.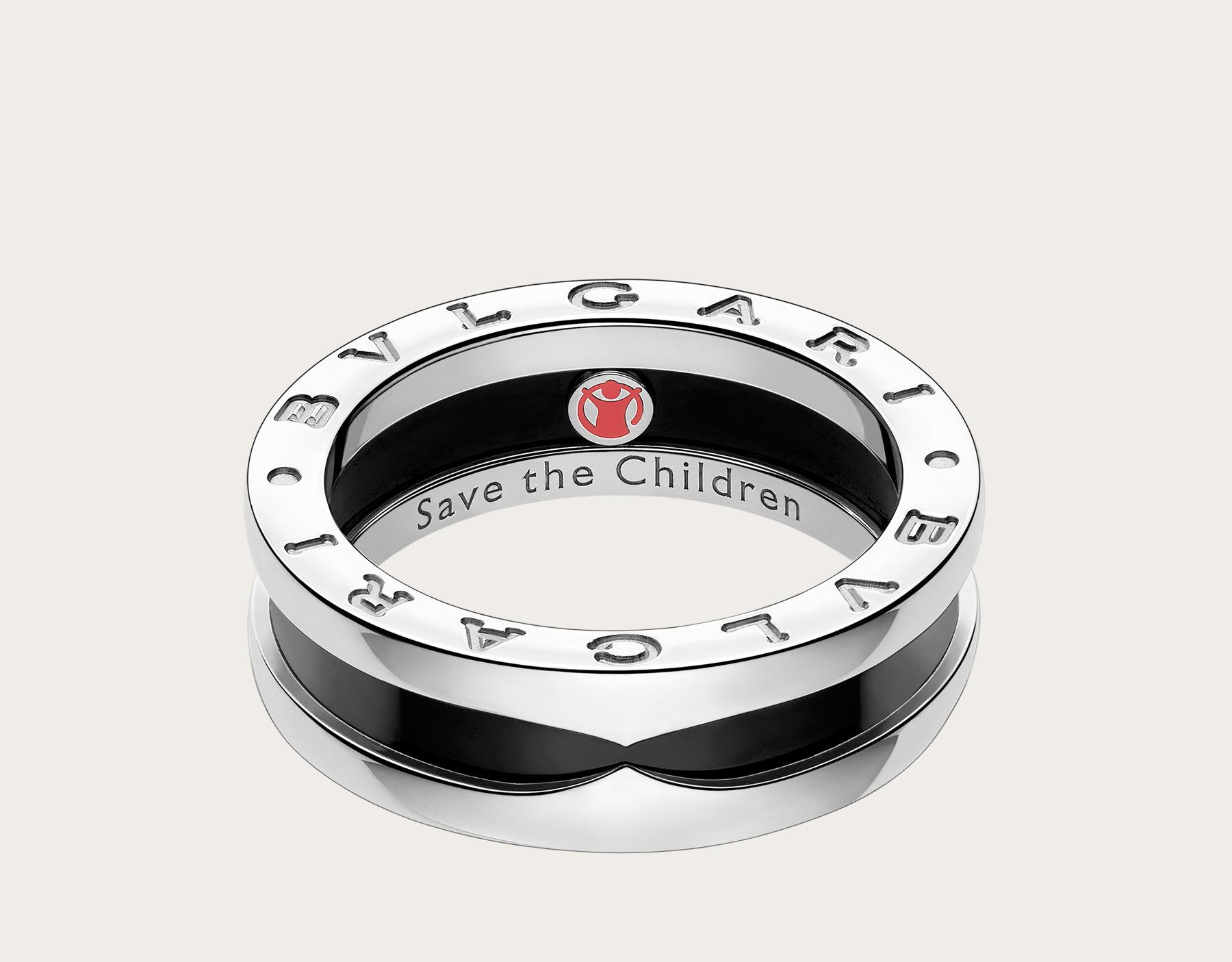 But with the advancements in blockchain technology, Bulgari are now able to track each individual consumer and subsequent donation, allowing a deeper relationship between their consumers and their charitable causes.
Using Aura, Bulgari's new app allows consumers to choose what area of the charity they wish to donate to, with them even receiving a 6-month follow up outlining exactly what their donation has achieved.
Benefits Of Aura
Secondary market
Not everyone can afford to splash thousands of pounds on a Louis Vuitton handbag. And for some, the only way to get hold of these luxury items is by purchasing pre-owned goods on sites such as eBay.
The obvious issue with this is there's no way of guaranteeing where or when the item was bought. Or even if the item is authentic.
Using Aura, the seller will easily be able to verify themselves and their product, granting buyers access to the full history of second-hand products. Ultimately, cleaning up the secondary market and ensuring buyers aren't spending large sums of money on fake items that they think are genuine.
Supply chain transparency
The secretive nature of where counterfeit goods come from and how they're made suggests there is something these manufacturers don't want us to know – with plentiful evidence suggesting child labour and poor working conditions are common within the industry.
Whilst fashion brands aren't necessarily to blame for this, they can help to fix it. By using Aura to highlight the product life cycle of authentic goods, this can only put pressure on themselves to constantly improve their own supplier conditions amongst other areas of their supply chain.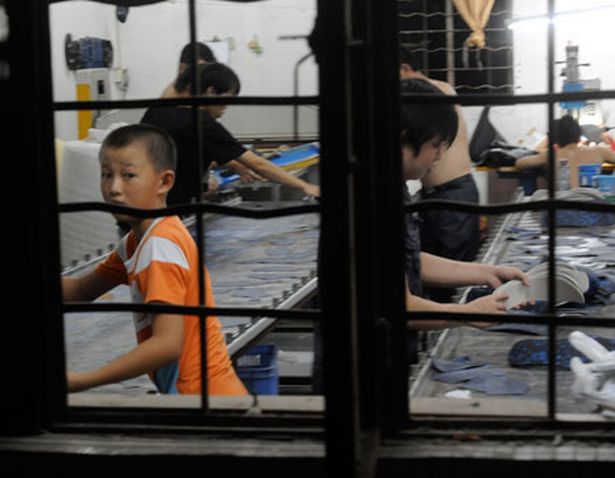 Authentication
Arguably, the biggest benefit to both brands and consumers is the potential to truly authenticate products in the way physical certificates and digital warranties have previously attempted.
And the idea of proof of ownership meeting with blockchain technology plays perfectly into the hands of non-fungible tokens (NFTs).
Not only can NFTs prove who owns an item, but with smart contracts, transfer of ownership can happen automatically regardless of where the sale takes place.
Maybe we could see authenticity certificates exist as NFTs which double as a key to a secret community or provides exclusive access to brand events.
Stronger brand communities
As already stated, these days it can be impossible to tell who owns a real luxury good and who owns a fake.
By making ownership more transparent, brands can easily identify their loyal customers and create stronger communities. Brand advocates will also be able to recognise one another easier to build their own brand communities.
Brand collaboration
The Aura Blockchain Consortium is a rare example of global competitors working together to improve the industry as a whole.
As a result, consumers should expect to receive one high quality end product rather than being faced with several options of lesser quality.
Sustainability
The Aura Blockchain Consortium is aiming to be carbon neutral by 2025.
Could the issue of counterfeit goods be the latest problem that blockchain technology is going to solve? Our web3 design studio would love to know your thoughts, let us know via Twitter @AvarkAgency.