Published 10th March 2021
What is Decentraland?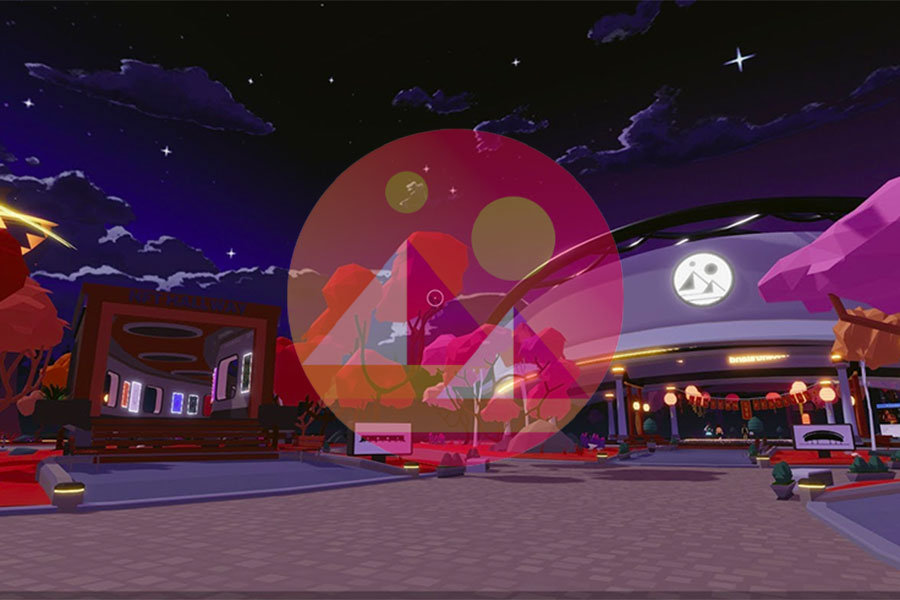 Decentraland (DCL) is a browser based metaverse that brings together the world of NFT's, DAO based governance and Blockchain ledgers for an experience like no other.
Think of Decentraland (DCL) like a virtual world (such as Ready Player One or The Matrix) that is owned by its users. DCL uses a real cryptocurrency called MANA as its local currency and allows you to purchase a non-fungible token (NFT) which represents a plot of in-game LAND.
How does it work?
Essentially, there's a micro-economy between LAND (the plots of land you can own, design and even monetize), MANA (the cryptocurrency) and other NFT-based items such as wearable virtual clothing.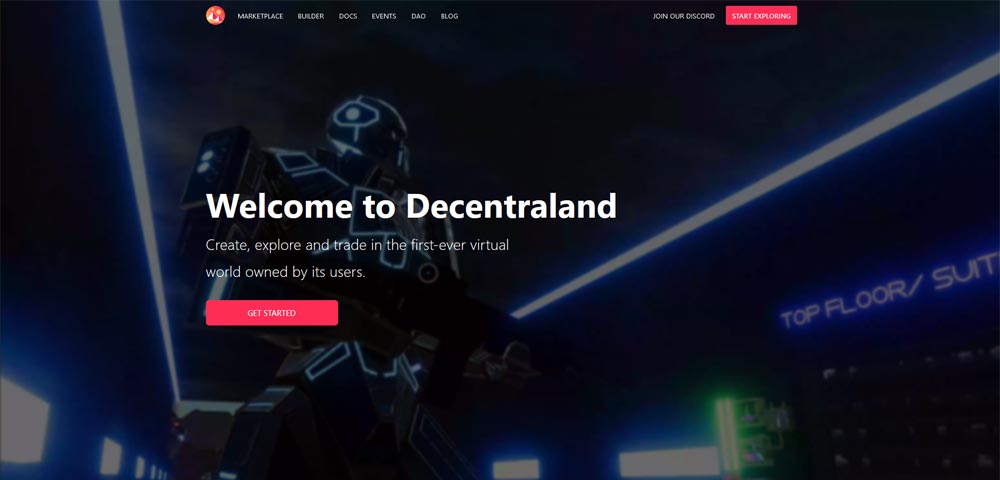 As mentioned above, land in DCL is called "LAND" and is limited to a fixed number of plots bound to coordinates. Any land is viewable in DCL and even just by walking around you will see how people have started designing and developing on their land. LAND is limited so the supply is both capped and in demand.
Your avatar can be customised for free with wearables and accessories when joining the game. Exclusive NFT items can be purchased with MANA at the Marketplace such as hats, masks and jackets which are limited by different rarities.
The maximum availability of each category are:
Common: 100k

Uncommon: 10k

Rare: 5k

Epic: 1k

Legendary: 100

Mythic: 10

Unique: 1
So what is there to do in Decentraland?
DCL is still on the rise with more developers joining the space each week. Just recently DCL celebrated its first year of being public, and although the current options of what to do may seem limited, the software and its user base are rapidly expanding.
DCL has seen explosive growth since its public launch. Community and Events lead, Sam Hamilton, told us that the Daily Active Users have increased from 500 to 3500 in the last six months. This growth has created an almost exponential growing community of both players and developers, leading to increasing experiences within Decentraland. Here are just some of the things you can do in DCL:
Art Galleries and Displays
SuperRare Museum, which displays some of the most popular pieces of art that have been sold on SuperRare.
Live events
Visiting the events page on DCL allows you to see the currently planned events, these can vary from educational talks from BEN (Blockchain Education Network) to live music events such as Grammy award-winning producer and musician RAC who performed a live set to celebrate DCL's 1st birthday party.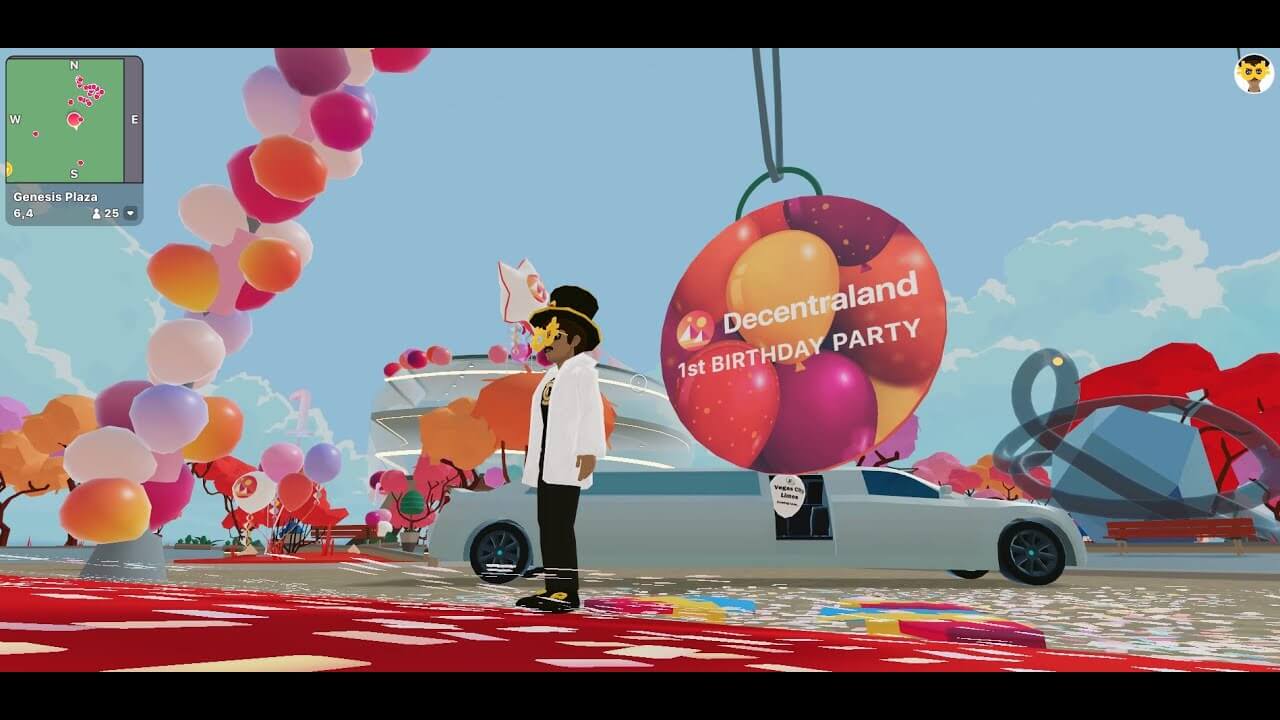 Games within Decentraland
Although the possibilities within DCL are almost endless, one particular expanding area is gaming. From casino nights to Atari collaborations, we listed some of our favourites here.
WonderMine Crafting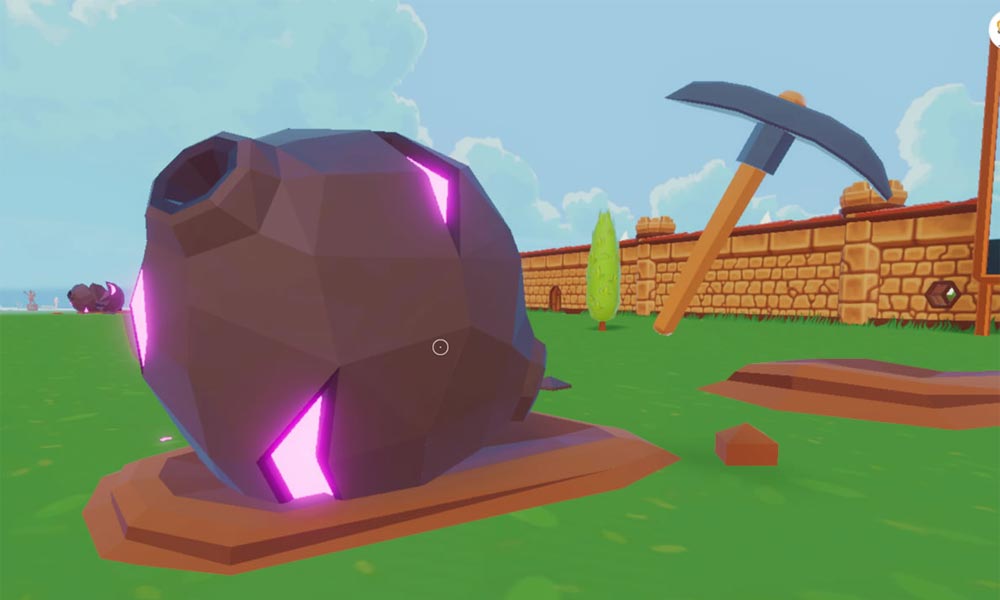 Currently one of the biggest games in DCL, WonderMine is simple and easy to play:
Meteors fall from the sky

You mine the meteors

Collect resources

Craft new pickaxes to mine more meteors with. 
It's fun, offers chances to gather loot and sometimes win wearables. This game just demonstrates the potential for what else could be created inside DCL.
Tominoya Casino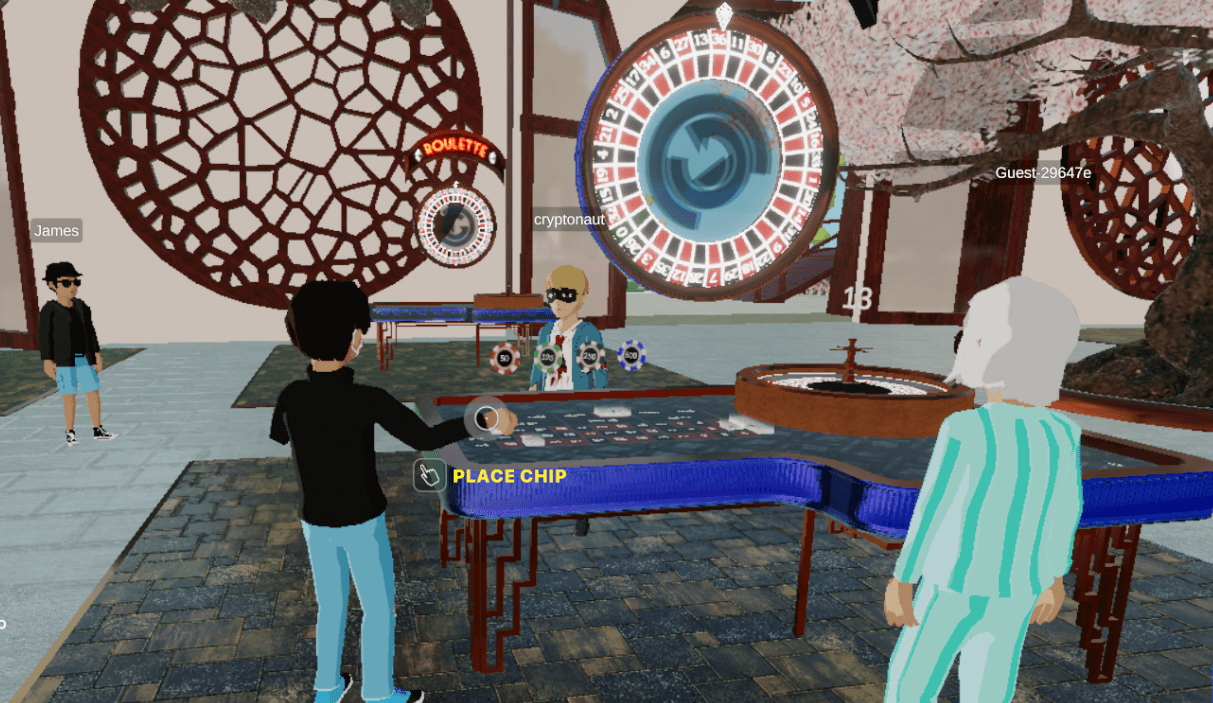 If you're looking to partake in a Vegas-style experience, a visit the Tominoya Casino is a must.
Created by Decentral Games, this interactive Casino currently allows you to play Blackjack & Roulette with either free play tokens, MANA & Dai. The game is currently in beta, so betting is at your own risk.
Atari
Yes, that video game company.
The retro classic has a display set up within DCL featuring a few of their original games to be played as well as some free NFT wearables, although due to high gas prices it can cost around £40 to just pay the gas fee to claim the wearable.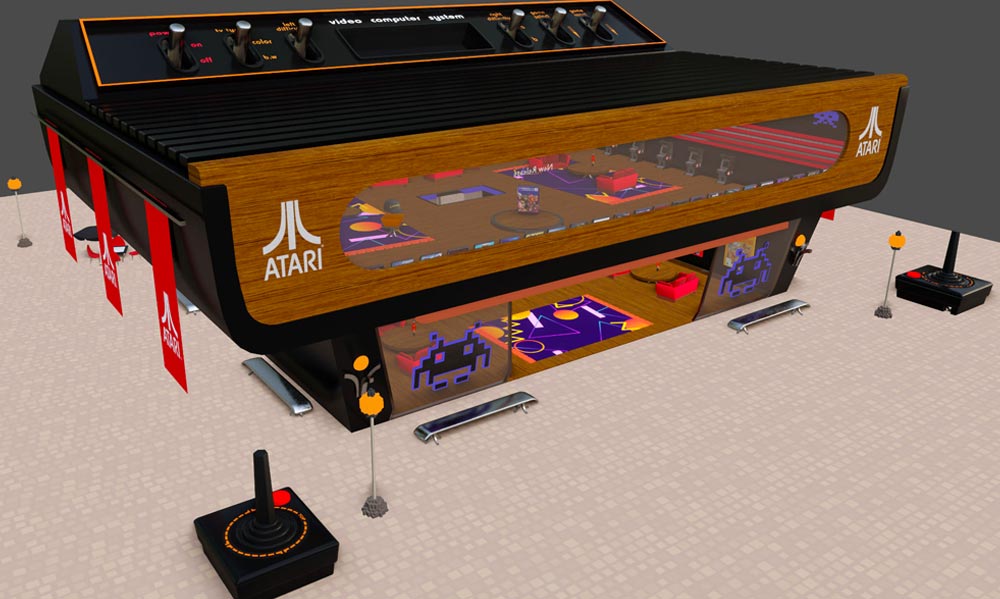 Plus a recent announcement from the video game giant announced a huge collaboration between themselves and DCL based Decentral Games, to create a custom Atari Casino. The launch of which is planned for some point in May, it is set to include "Atari-themed games, where nostalgia-inducing games are brought back with a twist" and the launch party will be hosted by the platinum-selling DJ and producer – Dillon Francis! More on this can be found here.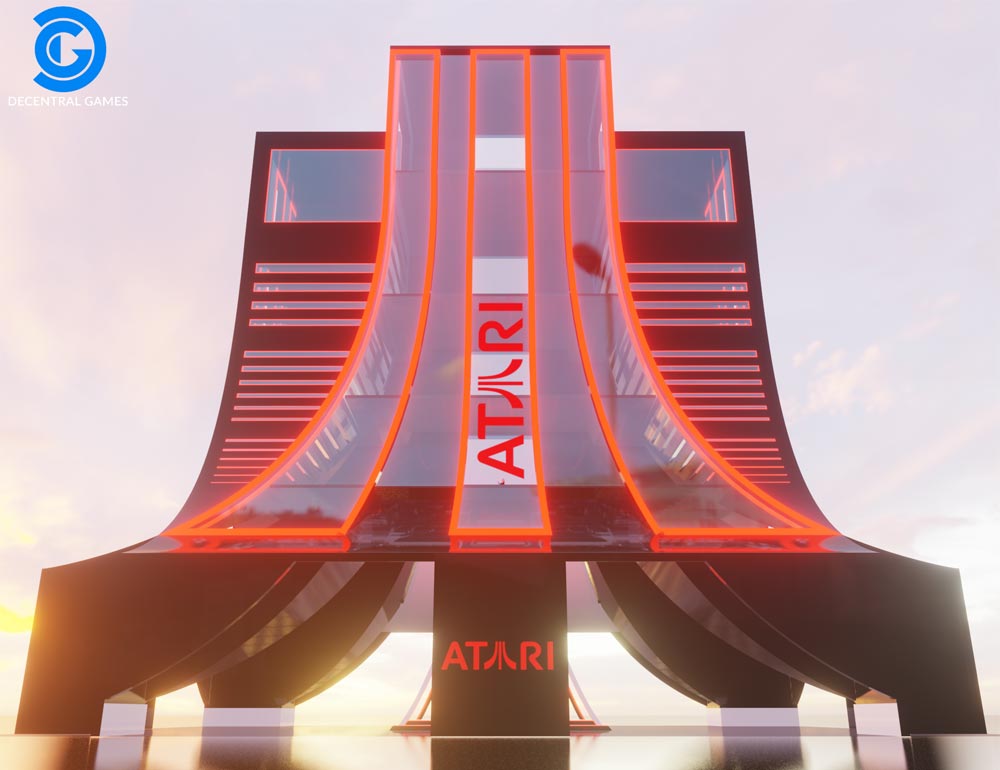 Battle Racers
Created by Altitude Games, Battle Racers is a DCL based battle racing game.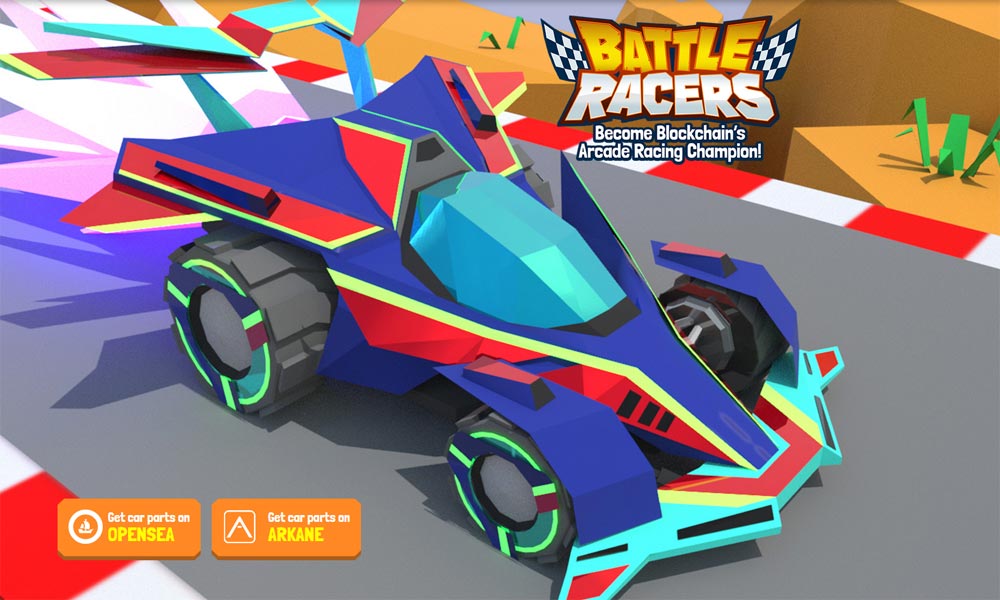 Players can choose from a variety of weapons and cars, then compete in six laps around the course to try and place first. Races are up to 4 players, which can be made up of real players or Ai's, and there are two courses available now. This echos the fun of other much loved racing games and if you join the Altitude Games discord you can even win weekly prizes by competing in time trials.
And So Much More
Nearby to WonderMine, there is also Dragon Rush, Gingerbread Breakdown & Koko Jones and the Temple of Eternal Bananas.
These all feel more like tech demos since their gameplay is still being improved every week, but it's great to see what's possible within DCL.
How to get started
Simply head to play.decentraland.org.
It's really that easy and you can join for free. As long as you have a computer and an internet connection, you can play!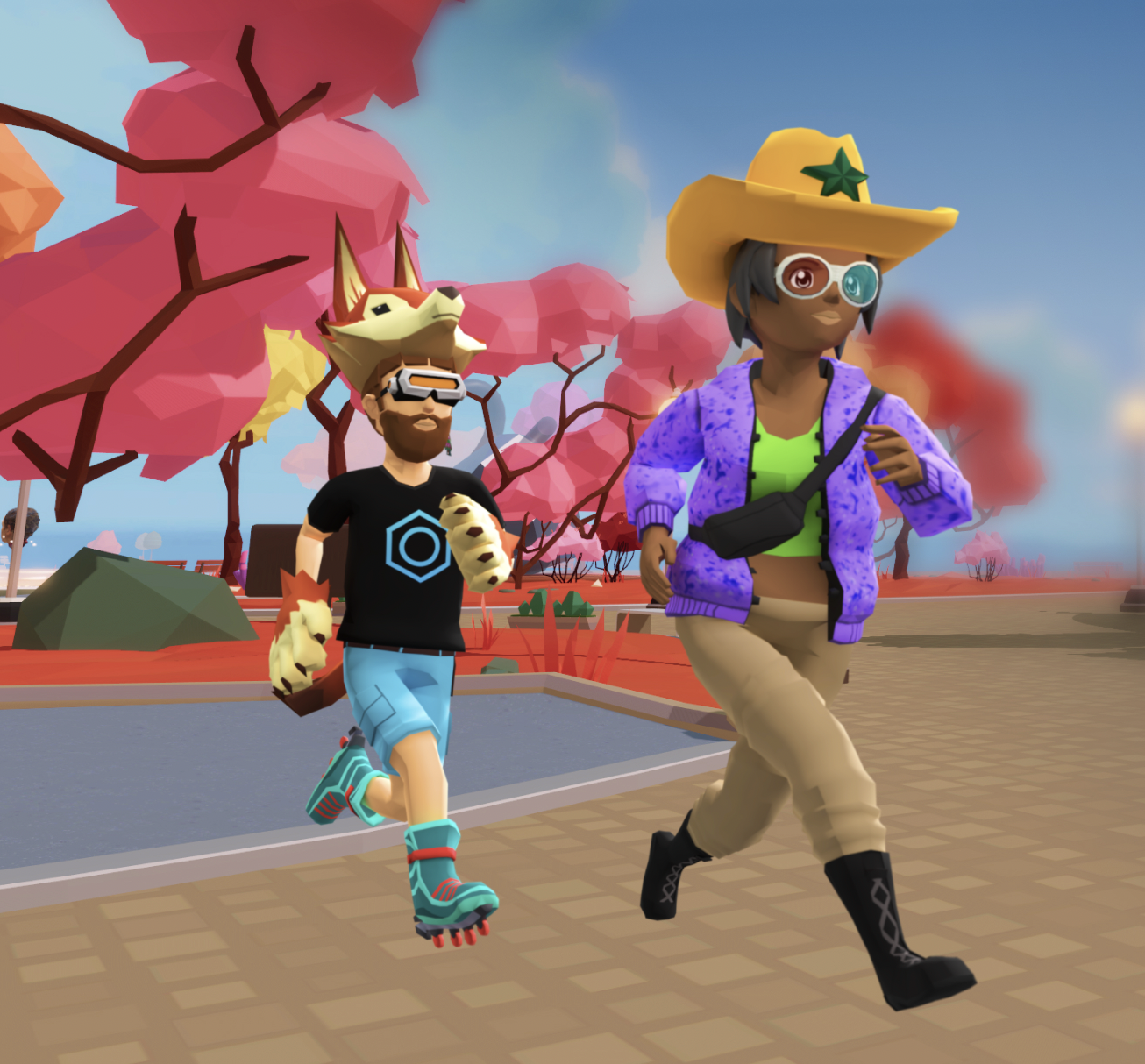 If you don't have a wallet set up or signed in, you can join as a guest. This will store all your data locally and you won't be able to add other players as your friend or buy any MANA. So we recommend setting up a metamask wallet, it's easy to set up and install into chrome and this will allow you to easily login whenever you feel like it.
Struggling to find other players or the cool projects listed above? Try clicking this icon in the bottom right of the screen to see popular places in DCL right now;
The Future of Decentraland
The potential of DCL is huge as it's clear that there is a growing demand for digital metaverses.
Digital real estate is becoming a growing market, with the price of LAND increasing with the increasing demand for space to create.
During a recent Decentral Games round table, Baus, the project lead, discussed some of the futures of DCL as a whole, with performance improvements top of the list. Digital billboards, Digital Cinemas, Digital Bars and many many other ideas could shape the metaverse and create a new world for us all to experience.
Will DCL's decentralised, user governed approach lead them to become the top digital metaverse? We'll be watching this space.