Published 19th November 2020
The Story behind The Hunt For Satoshi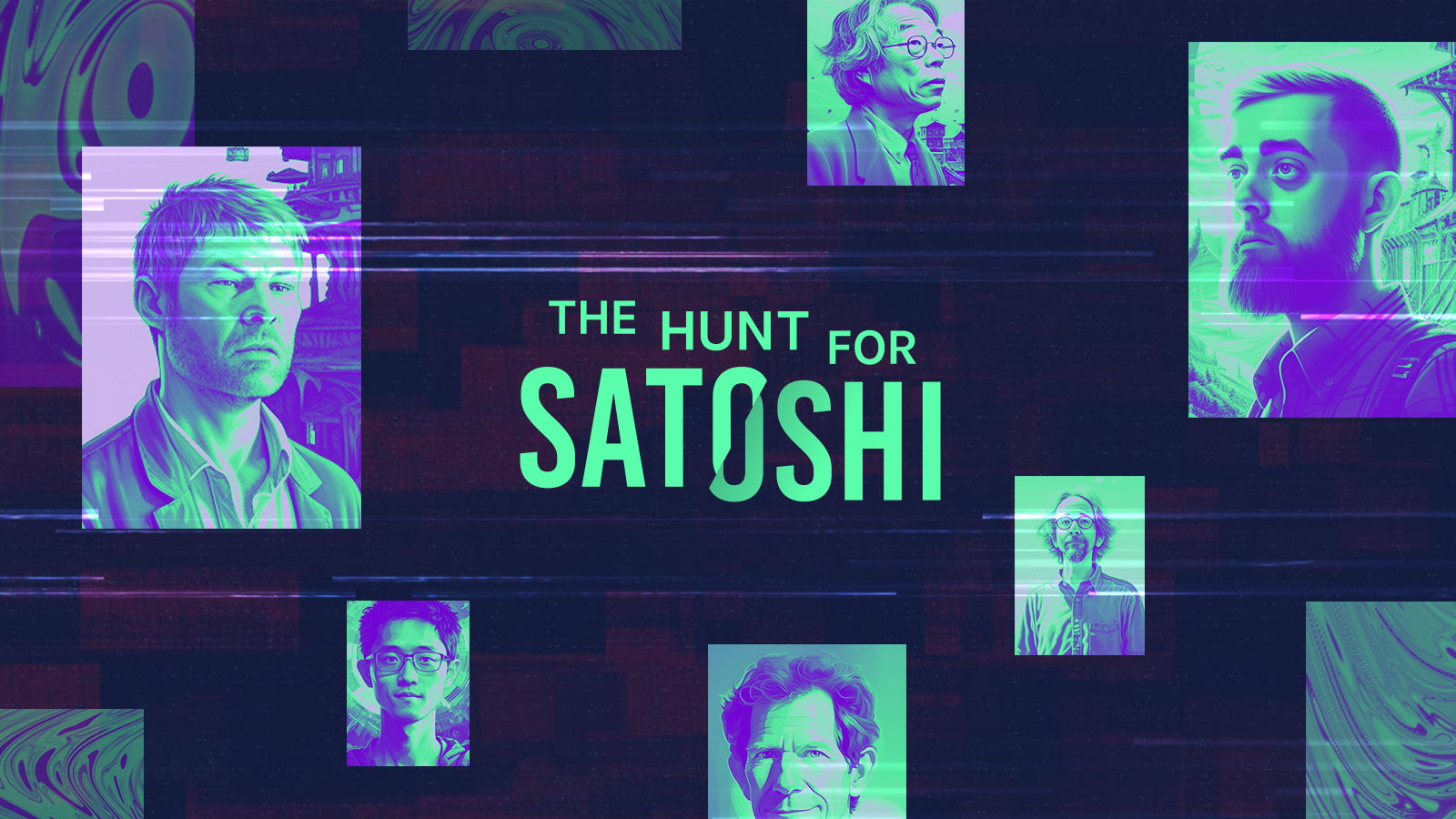 The Hunt For Satoshi Nakamoto has gone on for over 12 years, with the mysterious Bitcoin creator remaining completely anonymous, but for how much longer…
What is The Hunt For Satoshi?
The Hunt For Satoshi is an investigation into who the creator of Bitcoin really was or still is…
But this isn't just an informational piece. Hunt For Satoshi was developed by crypto lovers for the crypto community.
We wanted to build an ongoing library of evidence so that people can make their own minds up about who the Bitcoin genius really is, who not only created the first blockchain project but also sparked off a multi-sector worldwide industrial revolution.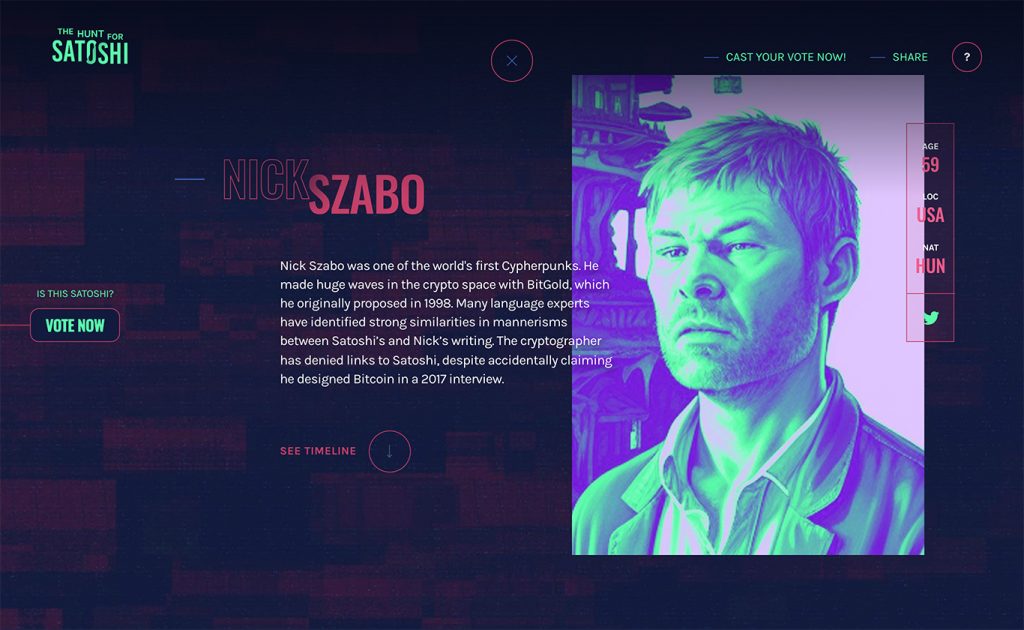 How can I vote?
Want to cast your vote for who you think Satoshi really is? Follow the 4 easy steps below to vote and track the results.
Check out the evidence files of all the Satoshi suspects.
Vote for your suspect by clicking the vote now link.
Cast your vote on Twitter
Follow us on Twitter(@AvarkAgency) and check back for regular voting updates
We're voting for #HalFinney ?

Explore the case for yourself and cast your vote on who you think the #BTC creator is in #HuntForSatoshi

Will you solve the mystery? ?https://t.co/GH6kLGxYf2

See results at @AvarkAgency

— CryptoBatesGroup (@CryptoBatesGrou) November 26, 2020
The Design of the Hunt For Satoshi
As a Blockchain Web Design Agency, we wanted to showcase how we could create a content piece that engages both the crypto and design communities.
We used a mixture of smooth and glitchy animations to create an immersive experience for users. Animated hover effects were carefully selected to reflect the mysteriousness of the Satoshi suspects, with images only becoming clear once a user hovers over the suspect.
Once a subject has been selected the site users a dynamic transition which makes the user feel as though they never left a page. The rich evidence timeline throws crypto fans down the Satoshi rabbit-hole and creates a real sense of mystery.
Why did we make this?
The mystery of Satoshi Nakamoto and the creation of Bitcoin is a really engaging and interesting story. We wanted to pull all the pieces of evidence together into one interactive piece to solve with the Blockchain community.
However, the real question is, should Satoshi remain anonymous? Let us know what you think on Twitter @AvarkAgency.
Want to work with us on your next Blockchain project?
We are a team of experienced developers, designers, and branding experts who can help your business utilise the power of Blockchain across your products and services.
Whether you want to create a Blockchain content piece just like The Hunt For Satoshi or you want to build your own Decentralised App we can help. Check out some of our Blockchain Design work here.
Get in touch with us to start building your next Blockchain project.