Published 29th June 2022
BAYC's Otherside: A complete guide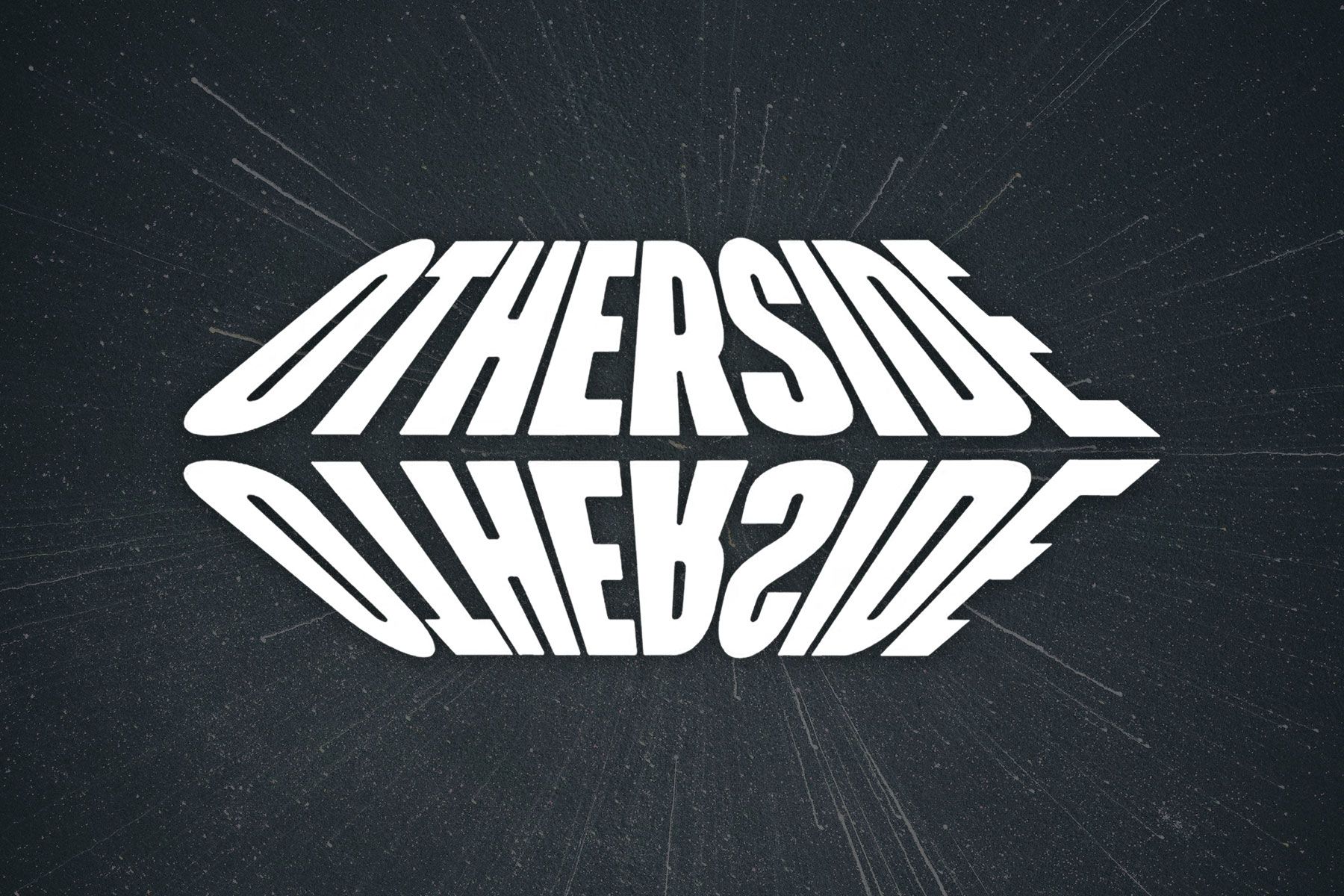 As the leading community to emerge from the web3 movement, NFT giants Bored Ape are now looking to conquer the metaverse space with the introduction of their own virtual world, Otherside.
Curious about Otherside, Bored Ape's recent move into the metaverse? With play-to-earn (P2E) gaming and the metaverse now hot topics in the crypto world as well as mainstream media, it was perhaps only a matter of time before NFT leaders Bored Ape Yacht Club (BAYC) got in on the act.
In April of this year Bored Ape creators Yuga Labs launched Otherside, a gamified interoperable metaverse where land can be harvested, rare creatures roam and NFTs like Bored Apes can become playable characters.
What is Bored Ape Yacht Club?
The Bored Ape Yacht Club (BAYC) is one of the most successful NFT collections ever created. Launched back in April 2021 by software developers Yuga Labs, it has 10,000 unique Bored Ape PFP NFTs that reside on the Ethereum blockchain.
Each cartoon ape has a different combination of traits such as fur colour, eyes, mood, hats and accessories. These traits differ in rarity and dictate the Ape's value.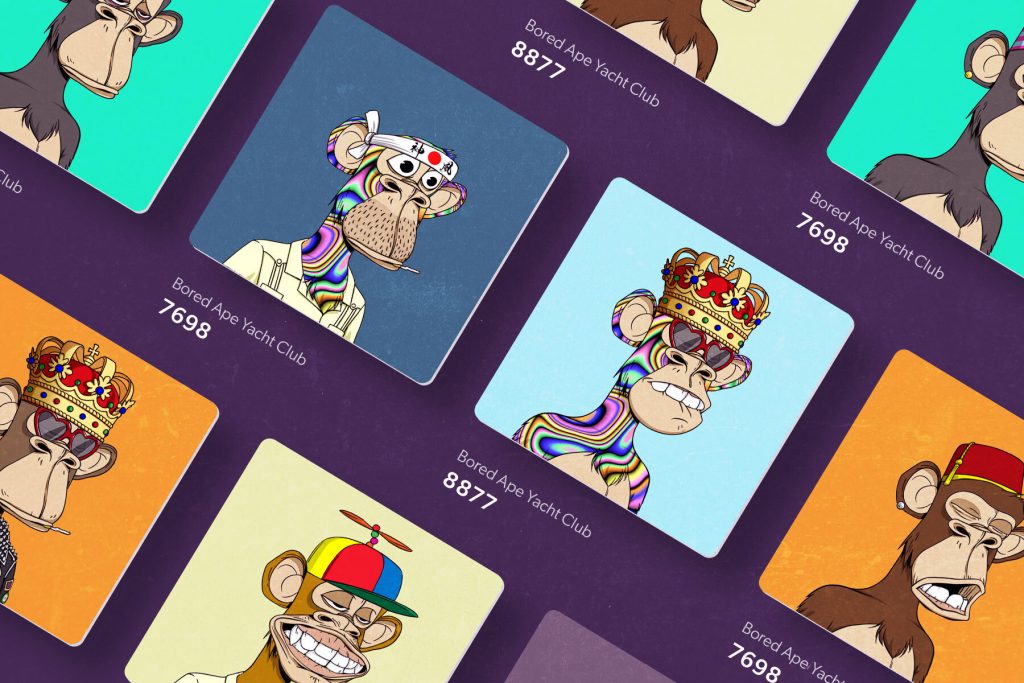 Why the metaverse is the future
Promising a more immersive experience than the conventional 2D online world, the metaverse is fast gaining traction in the crypto community and beyond.
In the past 12 months, global brands have bet heavily on the metaverse; none more so than Facebook (now Meta) and Microsoft who acquired Activision Blizzard.
Meanwhile, NFT projects everywhere are developing their own metaverse and P2E games as users catch on to the benefits of the web3 space. These include owning digital assets as NFTs, travelling across platforms, and designing your own assets and monetised games.
As real-world activities like social events, shopping and work transfer to the metaverse, this could also cut the consumption of physical resources and connect people across the globe.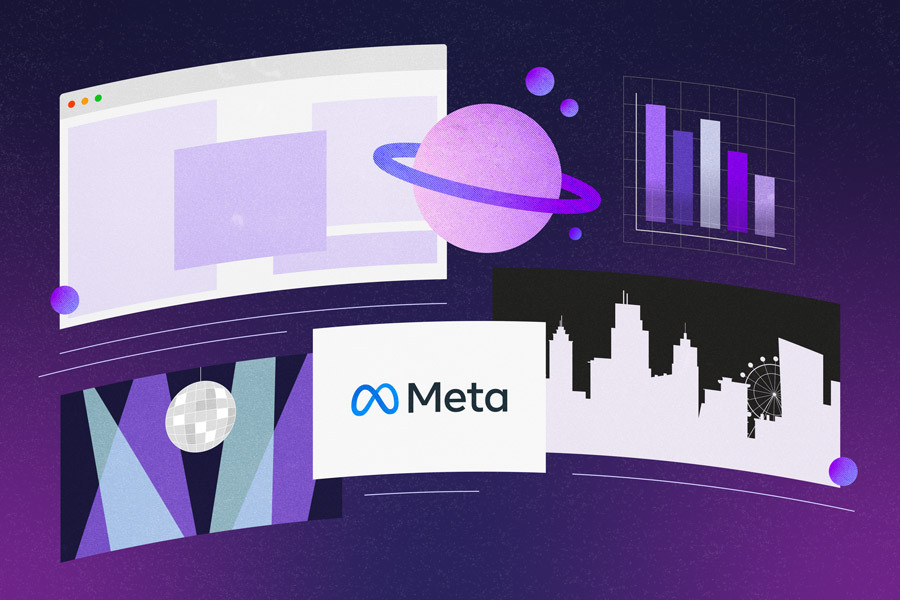 What is Otherside?
Otherside is an interoperable game-based metaverse where compatible NFTs such as Bored Apes become playable characters, and, according to the official Otherside website, "the normal rules do not apply." Otherside launched on April 30th of this year.
Yuga Labs raised $450 million to fund development of the space and are developing the experience in partnership with NFT game publisher Animoca Brands and metaverse tech creators Improbable, with the promise that the platform will allow thousands of users to play together in real-time.
It looks like a big feature of the Otherside will be its collaborative nature. Otherside's website claims: "Our mission is to make Otherside immersive, interactive, and collaborative in a way that's never been done before. So in the spirit of Dungeons and Dragons, Otherside will be an always-evolving experience co-created with its players."
What will you be able to do in Otherside?
Even from the initial development stages, Yuga Labs promises users will play an active role in shaping Otherside. They can take part in prototype builds, tests and demos that will influence the final game design. Eventually the game will evolve naturally through player interaction.
In Otherside, NFTs can be transformed into 3D playable characters and gamers will be able to access the world simultaneously. The virtual space will employ advanced physics and AI to power social interaction, and players will be able to connect with each other via a natural voice chat feature.
Otherside players own plots of land that contain unique natural resources which can be harvested. Plots may also contain unique artefacts and rare creatures.
The website confirms users can buy, sell and trade digital assets too. Plus, new games and avatars can be developed and digital land customised: "Users will be able to create their own characters, character skins, in game resources, collectables and more."
Update: We now have our first glimpse of Otherside gameplay. 4500 gamers recently tested out the metaverse and it seems the community were pretty impressed with both the look of the game and how the servers held up during stress testing. See for yourself below.
Do I need a Bored Ape to enter Otherside?
No. Whilst the Bored Ape Yacht Club is exclusive to Bored Ape owners, Otherside isn't just for those members but for other users as well.
However, to enter Otherside you will need either an NFT that is compatible with Otherside or an Otherdeed (which can be purchased from an NFT marketplace) which we'll come on to later.
What NFT collections is Otherside compatible with?
Otherside brings together several popular NFT projects including Mutant Apes, CryptoPunks, Meebits, Cool Cats, World of Women, CrypToadz and others.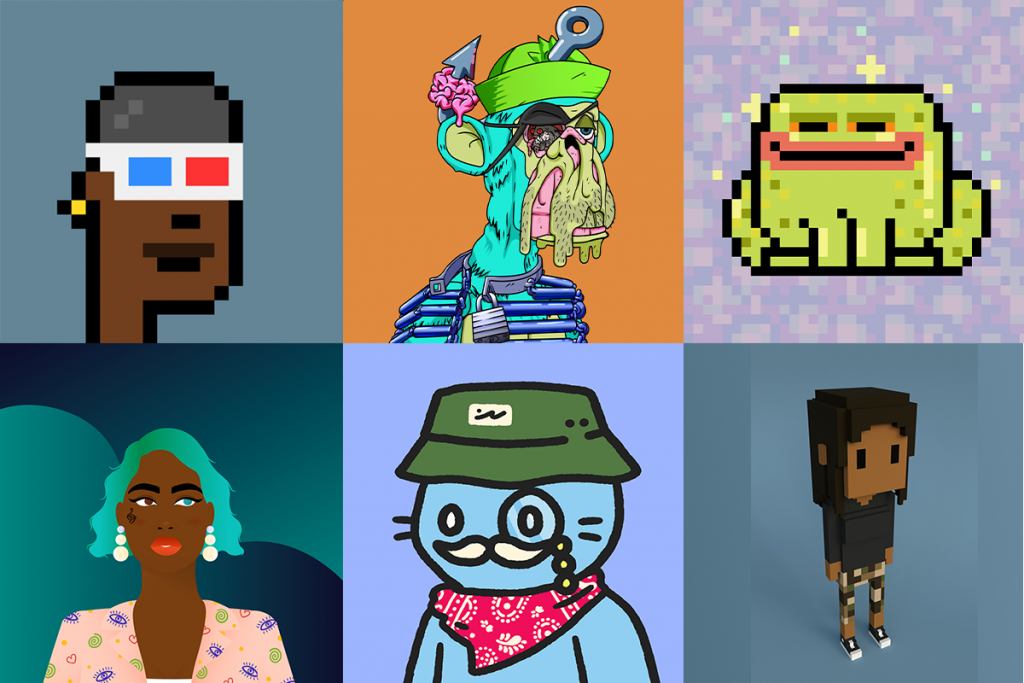 Since Yuga Labs is working in partnership with Animoca Brands, we predict there's going to be integration with Animoca's metaverse The Sandbox. And there's the potential for further partnerships too. Otherside could become open-ended, connecting with new metaverses as it develops and expands.
How will Otherside be monetised?
Shortly before Yuga Labs' Otherside launch came the introduction of ApeCoin (APE). ApeCoin will be the in-game currency for Otherside.
To buy real estate and gain access to the Otherside, users buy special land tokens called Otherdeeds, which are paid for in ApeCoin.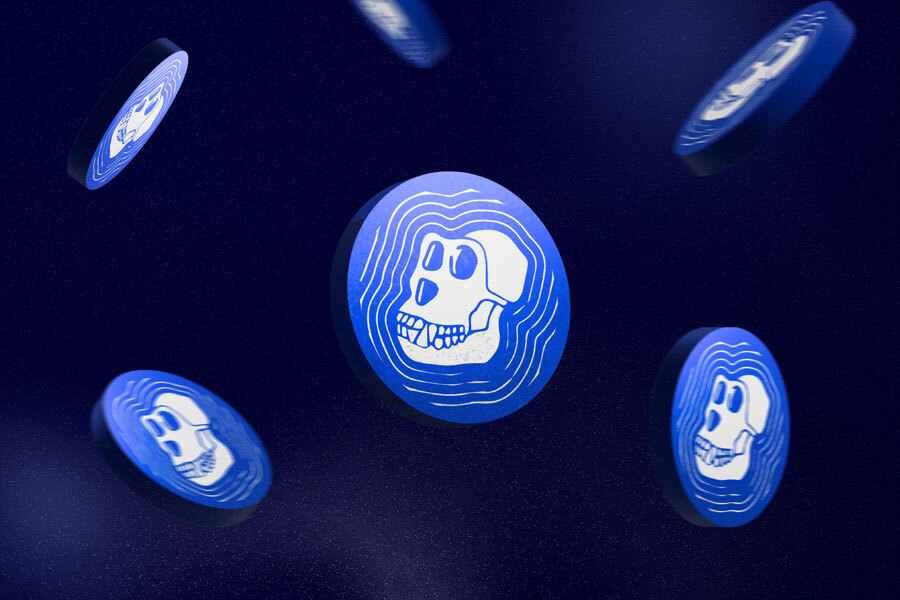 ApeCoin (APE) is an Ethereum-based utility token which will power the Otherside. Yuga Labs launched the token on March 16th 2022.
There will be a total supply of 1 billion ApeCoin, with new ApeCoin tokens unlocked each month for 48 months from the date of launch. ApeCoin has been made available on major exchanges like Coinbase, Gemini and Binance.
As well as being the only currency for purchasing Otherdeeds, ApeCoin will be used for transactions within the Otherside and throughout the whole BAYC ecosystem.
ApeCoin benefits
There are other perks available to ApeCoin holders, including Bored Ape merch and exclusive access to Bored Ape games and events.
Another key benefit is membership to ApeCoin DAO, the decentralized organization that makes decisions on BAYC funding allocation and changes to the Bored Ape ecosystem. In other words, ApeCoin holders get to vote on the direction of current and future Bored Ape projects.
Did Ape owners receive free ApeCoin?
Yes. In fact, 15% of the total ApeCoin supply went to Bored Ape owners. On March 17th (the day after the coin's launch) Yuga Labs airdropped ApeCoin into Bored Ape owners' wallets.
For each Bored Ape owned, holders received 10k ApeCoins. Not a bad amount to wake up to!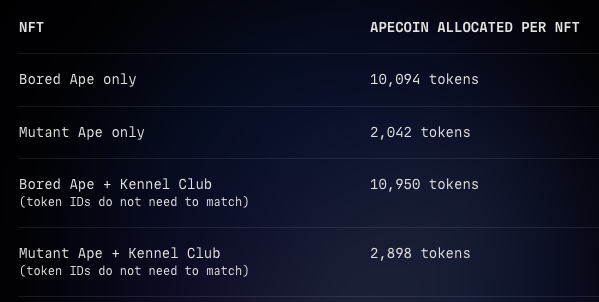 The Otherside land drop
When was the first Otherside land drop?
The land drop for the first 100,000 Otherdeeds took place at 9:00 PM ET, on Saturday, 30th April, 2022. The drop was one of the biggest events the crypto community has seen: Yuga Labs raised a record-breaking $320 million in the sale.
What are Otherdeeds?
Otherdeeds are virtual land deeds that allow you to claim a plot of land in the Otherside metaverse.
With an Otherdeed, you essentially own your own patch of Otherside. Otherdeeds were first made available to buy and mint with ApeCoin during the first land sale in April.
Otherdeeds are also dynamic NFTs, meaning they have the power to evolve as you play. Each Otherdeed contains a unique collection of traits such as land sediment types. They also have resources (of differing rarity) which you can harvest to use in the game.
Some lucky Otherdeed owners may also discover rare and valuable creatures called 'Koda' on their land. It's rumoured that one day we may see a Koda NFT collection.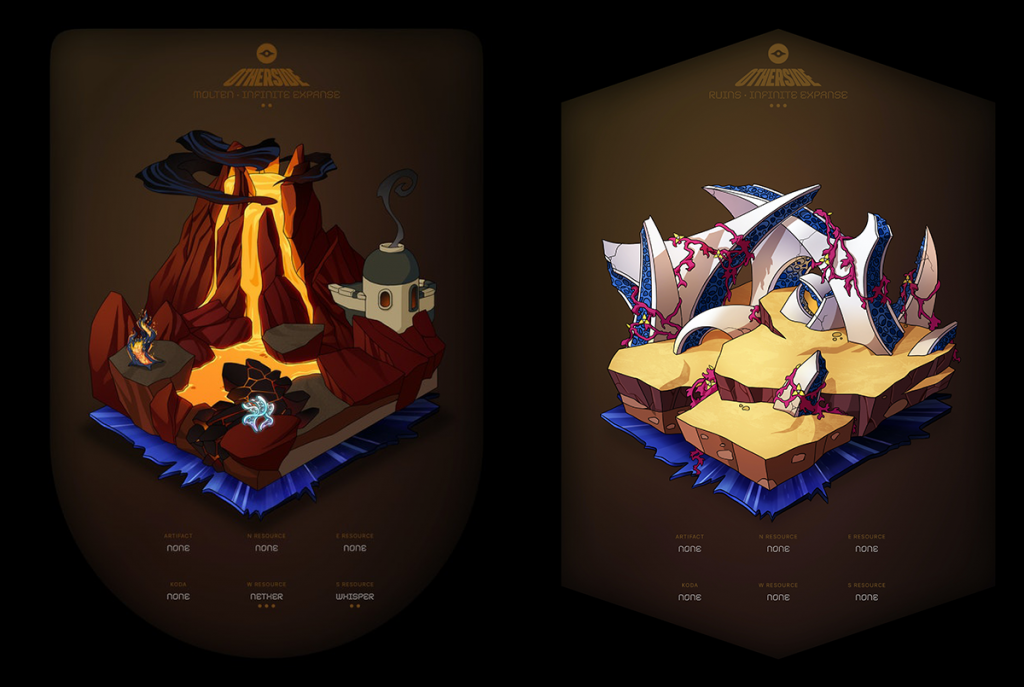 How much did land cost?
Yuga Labs set the cost of each Otherdeed at a flat 305 APE and Otherdeeds were limited to 2 per wallet to maximise distribution.
While each Otherdeed cost around $6,100 at launch, the sale was so popular the Ethereum network became congested and gas jumped to over 1 ETH ($2,750 at the time). Since then, Otherdeeds have been snapped up on the secondary market: one Otherdeed reportedly even sold for almost $1 million.
Did Ape owners receive free land?
Yes – existing Bored Ape Yacht Club NFT holders could claim a free plot of land for 21 days after the land sale.
When will there be a second land drop?
Yuga Labs haven't yet announced a release date for the second land drop, though they indicate it could happen "…as soon as gas returns to reasonable levels, and the amount of users minting decelerates."
Thanks to Yuga Labs' investment in innovative tech, and their collaboration with users and other NFT projects, we think Otherside has the potential to be a big step towards the metaverse ideal. At the very least, it looks like Yuga Labs are keen to offer lucrative rewards for involvement in the Otherside project, and we predict this could help bring the metaverse further into the spotlight. Whatever happens, we're interested to see what's next for Otherside.
What's your take on the Otherside? Got any predictions for the metaverse? Give us a shout on Twitter @uxsequence.
This piece of work does not contain investment advice. None of the information above should be considered as either advice or recommendation. Readers looking to invest should carry out their own research and make sure they are aware of the risks associated with trading.